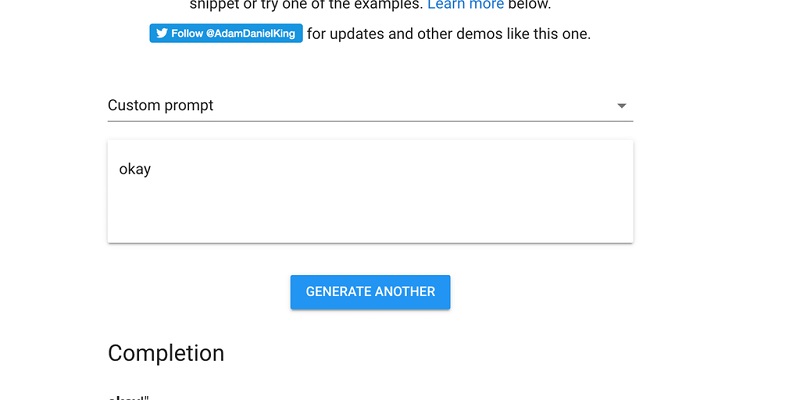 I might take on a lot of responsibilities in my life, but I am a lazy person at heart, which means if I can find a way to avoid doing work or to work or efficiently, inevitably I will. So as much as I love writing these articles for our valued Critical Hit readers if there was a way I could get a bot to do this for me, I would definitely be keen to try it out. I just won't tell Geoff who will never be able to figure it out when my grammar suddenly improves.
Thankfully there may be a solution in my future as a new site TalkToTransformer.com, which is built of the underlying technology that comes from research lab OpenAI, but just making it easier to use. The technology is able to trawl a huge variety of inputs from news articles and stories to song lyrics, poems, recipes, code, and HTML and use this to form sentences and can use these to build stories based on your request.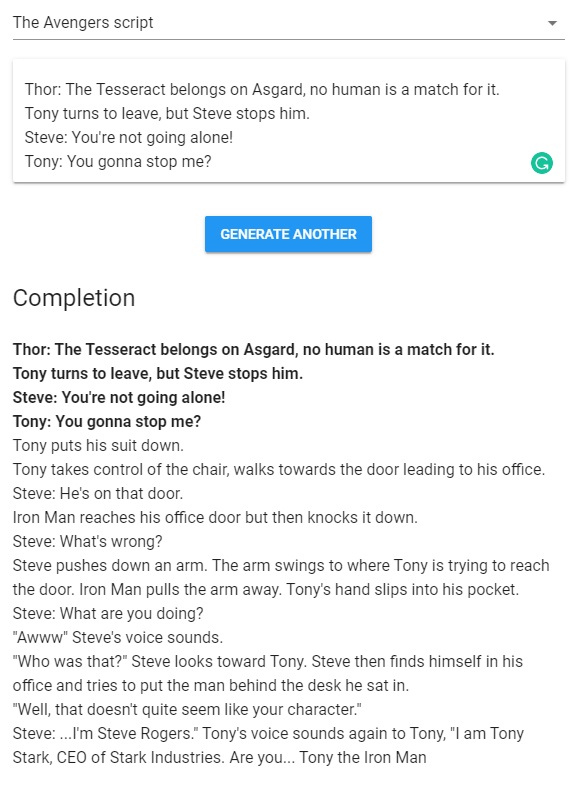 The technology is still new so you'll see that, at a fundamental level, the system doesn't understand language or the world at large. The text it generates has surface-level coherence but no long-term structure. When it writes stories, for example, characters appear and disappear at random, with no consistency in their needs or actions. When it generates dialogue, conversations would obviously drift aimlessly from topic to topic and so would require a lot of refinement from the intended author, but it's still impressive nonetheless where the technology is going.  Impressively, the technology can also identify characters and phrases from popular franchises like Harry Potter, Lord of the Rings, Marvel Comics and Star Wars, so can string together some context on big topics and characters such as this.
The technology is far from perfect and still requires a lot of refinement before it gets it right (especially in terms of being able to mimic a writer's particular style), but can possibly be used to fast track writing for things like news articles where long-term story threads and a writer's style are less important. It's also able to string sentences together better than Nick can. So, I'm not going to use this technology just yet (or am I already using it), but it gives me hope that one day I can all of a sudden have my articles ready for publishing at Critical Hit without too much of my involvement and I can get back to being, even more, lazier than usual
Last Updated: May 14, 2019