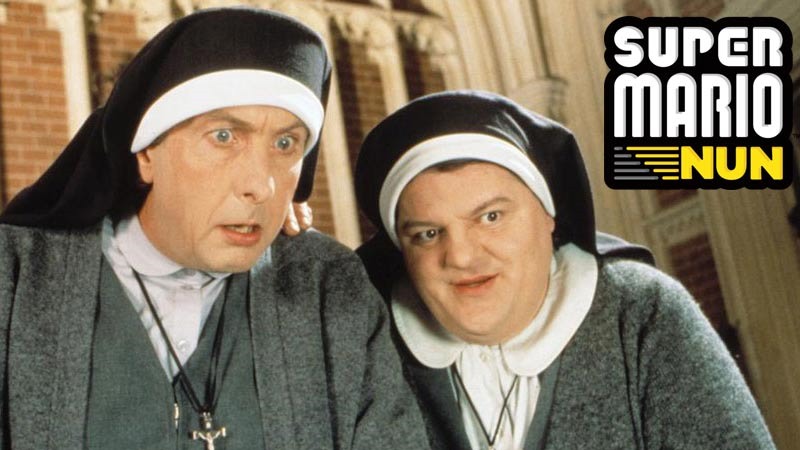 The world's most iconic Italian plumber joins forces with one of the biggest brands of all time in a few days, and I still think that Super Mario Run might be a bit of a hard sell to that untapped market. It's got nothing to do with the gameplay or the online connectivity requirements, but rather the fact that Nintendo wants people to actually pay for the chance to play a one-handed game of Mario that was thought to be impossible outside of a Ron Jeremy movie.
This is a market that is very much used to getting stuff for free, even with many strings attached. But Nintendo believes in Super Mario Run, to the point where they're perfectly confident that the $10 unlock on the free demo can succeed. An idea that was developed when Nintendo and Apple first joined forces.
"The timing was really fortunate for both of us. On the Nintendo side we'd been talking a lot about going into the mobile space but we hadn't decided that we were going to make a Mario game for smartphones," Mario creator Shigeru Miyamoto said to Glixel.
As we were talking about what we were going to create we started asking ourselves about what a Mario game would need to be. So we were experimenting with some things and we can up with the base idea, and that's what we eventually showed to Apple. Because Nintendo is always trying to do something unique we also wanted to try and do something different on the business side too.

We really didn't want to do something in the free to play space, but in order to make sure we had the opportunity to do what we wanted [offer a taste of the game for free, and charge $9.99 to unlock the whole thing], we had to talk to the people who are actually running the shop.

Naturally, the people on the App Store initially told us that the free-to-play approach is a good one, but I've always had this image that Apple and Nintendo have very similar philosophies," he said. "As we started working together, I found that to be true and they became very welcoming of trying something new.
Super Mario Run is out this Wednesday on iOS devices. Can you play it one-handed while eating a burger? That's something that I intend to find out when I abuse the company credit card with frequent trips to Rocomamas.
Last Updated: December 12, 2016