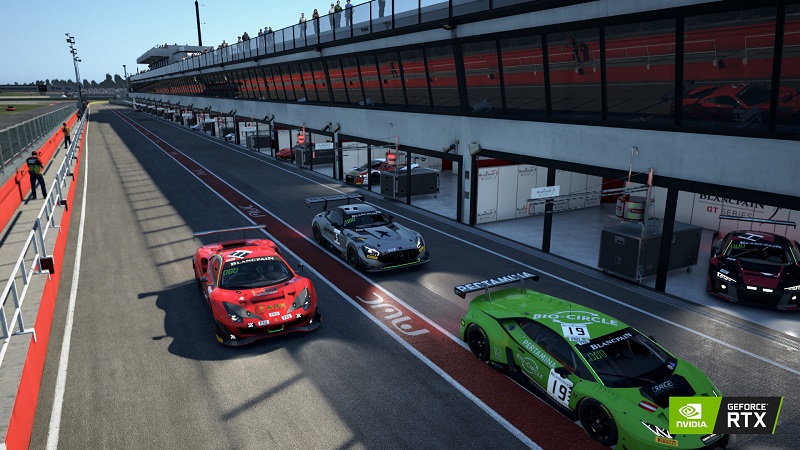 The secret to super-powered graphics processing lies all in the hardware, right? Not quite true, as Nvidia is proving as the company is bringing their revolutionary new graphical technology to a whole bunch of older cards that previously never supported this software. Something which could bring some joy to gamers who don't have a few million bucks lying around to spend on the very pricey RTX series of graphics cards.
Thanks to some improvements on the software front, older cards will now be able to do some basic DirectX Raytracing with many of the older GTX and Titan cards. It's worth noting though that there is a big caveat to this picture that even though some raytracing can be achieved on these older cards, the processing required is still quite massive and doing any form of ray-tracing on them is bound to lead to a massive reduction in your frames per second output, even with just the most basic ray tracing in operation. Something which will prove frustrating in a multiplayer or high-level action game.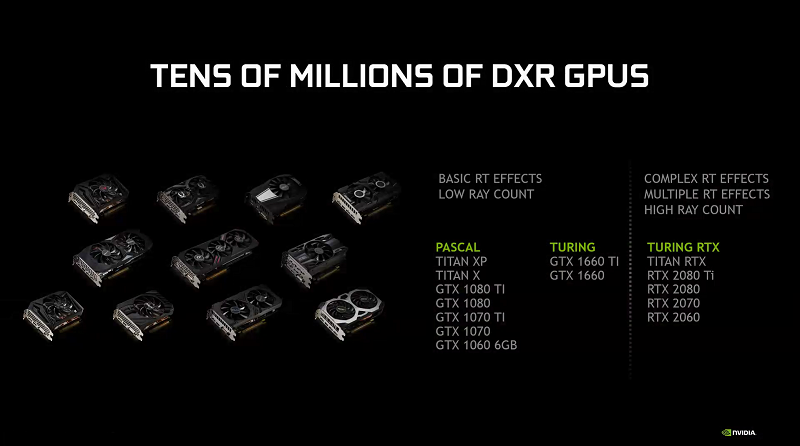 The results will vary as well depending on the game, as something like Battlefield V is expected to not offer too much of a drop in frames-per-second, whereas Metro Exodus will drop to an unplayable 18fps at 1440p with the features switched on. Similarly, The Verge has run some tests to show that even on a Core i9 processor, a PC is taking strain trying to run an old (if we can even call it that) GTX 1080 Ti on Ray tracing. Something which shouldn't surprise considering the RTX chipsets have cores specifically designed for the feature that takes the strain away from the processor. It's a huge price to pay for very little visual benefit.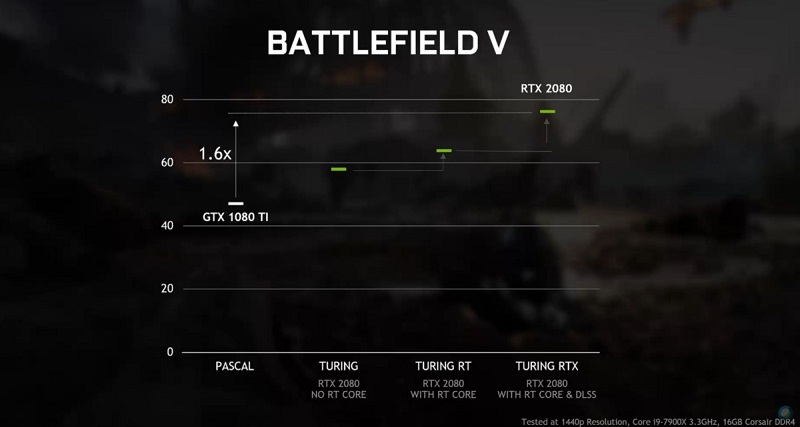 It's a remarkable feat of engineering for Nvidia to get something like ray tracing running on hardware not designed for it, but I also get the sense that this also part of a sales pitch for the technology to allow gamers to experience the beauty of the new technology and thereby enticing them to get a newer card that can provide these features in its entirety at a bearable framerate when playing.
So forget 8k gaming, it seems like our immediate future lies in ray tracing and making the 4k visuals we currently experience that much better looking. It's great that more people can now experience this technology too, though it does appear that for proper results you still need a proper card to play with ray tracing enabled and it'll probably still be a few years before the average person can afford a card that allows them to make use of it.
Last Updated: March 20, 2019