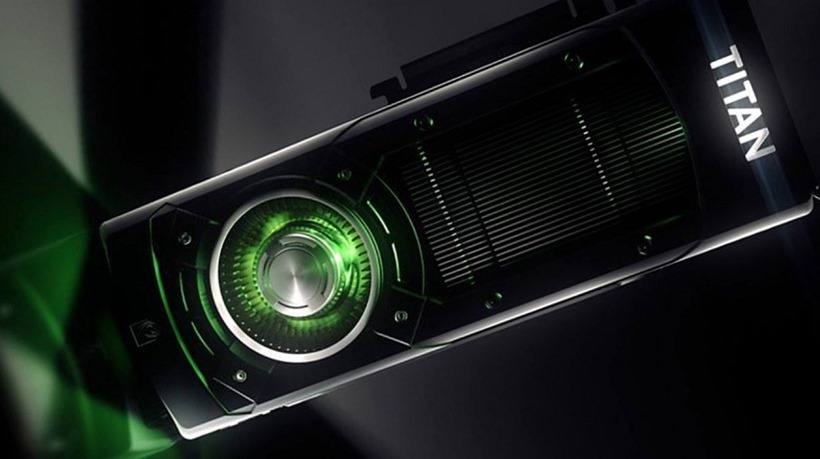 As the GTX 1080 and 1070 start simmering after their launch, Nvidia has seemingly moved onto the GTX 1060 has their more pertinent focus for combating the AMD RX 480. The running rumours suggest the card could be out as early as next week, after which Nvidia will move on to the real sparkle on the horizon. Because with every architectural revision comes a new Titan, and the Pascal version looks like it won't be messing around.
According to VRWorld and their source (who apparently had the card in their hands recently), Nvidia should be preparing to launch the GTX Titan for the Pascal range as early as August. They note that the card won't be out until its Quadro counterpart hits the market, with both cards sharing the same PCB, cooling (although in different colours) and memory configurations.
The news is that the Pascal Titan will be almost identical to the GP100 chip used with the NVLink interface in Tesla cards, with the GP102 chip having a PCI-E interface instead. That means the same amount of processing power will be available, with the sources reporting that current models in production will have around 50% more performance than the GTX 1080. That's insane to think about considering the 1080 is comfortably the most powerful card on the market by a mile, but also means that Titan might be priced much higher (as is tradition).
The other big change from the GTX 1080 will be the Titan's apparent use of HBM2 memory instead of GDDR5X. High-Bandwidth Memory, as you should recall, is a much more effective, much faster and much more expensive memory solution that the likes of AMD have already dabbled with. It's eventually going to become the standard, but right now it's being left exclusively for the enthusiast range – with the Titan apparently set to feature 12GB and 16GB configurations.
It's all lining up nicely with a lot of other rumours, and where there's smoke there's usually fire to be found. If true Nvidia could launch their Titan Pascal range during Gamescom, which kicks off on August 17th.
Last Updated: July 6, 2016