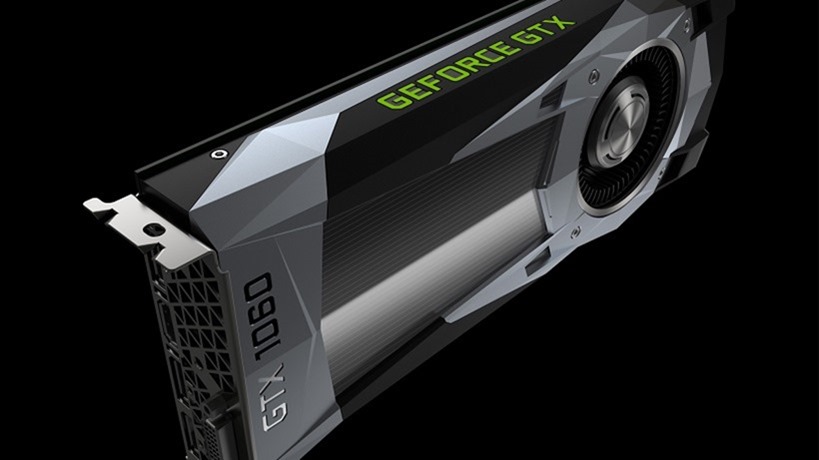 The enthusiast market had their minds blown earlier this year with the reveals of both the GTX 1080 and 1070, but today Nvidia is talking about the more pertinent market of PC gamers. Mid-range performance is where the mainstream is always going to fall, and the likes of AMD's RX 480 has already proven to be cards people are arguably more excited about. So by that logic the GTX 1060, which Nvidia are revealing today, should be just as entrancing, if not more.
Based on a different GP106 chip, the GTX 1060 is packing 1280 CUDA cores, 6GB of GDDR5 memory running at 8GBps over a 192-bit bus, and a boost clock of just over 1.7GHZ (which Nvidia is saying can easily be taken up to the same 2GHz levels as its bigger brothers). What this means on paper is that the GTX 1060 should be faster than once flagship GTX 980, while running with a low 120W TDP. Nvidia claims reviewers will find these results standing when reviews drop on July 19th.
Being a Pascal card the GTX 1060 will come packed with features too, including simultaneous multi-projection and Nvidia's screenshot technology,  Ansel (which is out with The Witcher 3 this month). Nvidia will also be launching their VR Funhouse demo this month on Steam, while opening up the source code to developers looking to create their own Nvidia enriched VR titles.
What it really comes down to here though is price, and this is where AMD is brought in. The more favourable RX 480 (the one with 8GB of GDDR5 memory) retails for $220. The GTX 1060 loses 2GB but boosts the clocks way further up, but comes in at around $249 (or $299 for the Nvidia Store exclusive Founder's Edition). The RX 480 already tested around the same performance of the GTX 970, meaning that the GTX 1060 has a real chance to undercut it if it sticks to its promises. Just under $30 more for a jump in performance is something I think many would obviously choose.
We'll have to wait until July 19th to see though, when Nvidia releases arguably their most important Pascal card to date to the market. We'll have our very own review of the card ready and waiting for then.
Last Updated: July 7, 2016