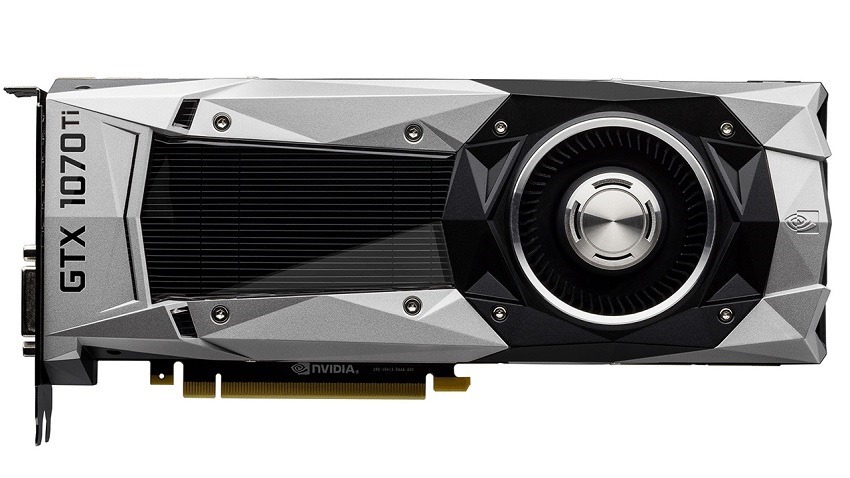 Nvidia has been teasing it for months, but it took a really long time for the company to finally acknowledge that the GTX 1070 TI – a spruced up version of the GTX 1070 – is real. it's so real that production started months ago, and the card is set to ship and hit shelves as early as next week. And that's good news, especially if you've been clamouring for either a GTX 1070 or GTX 1080, for mining or gaming purposes.
Because in all honesty that's really what Nvidia seems to be looking at here. Graphics card scarcity might not be as dire as a few months ago, but it's still a problem to consider when purchasing a card. The GTX 1070 TI serves a good purpose then.
With with 2,432 cores and 8 GB of memory running at 8Gbps for a total bandwidth of 256 GB/s, you can expect performance that matches the base GTX 1070 but has the ability to sky rocket way up to the 1080 with a little tuning. And with the price settling in at $50 less than a 1080 (and driving the price of the standard 1070 way down), this new release is giving customers just more options to consider at checkout.
Performance in both gaming and mining will need to be thoroughly tested (and we'll do just that with our own review soon), but Nvidia's Pascal architecture has proven to be extremely malleable and reliable already. While the company may now be shifting fully to focus on Volta for next year, the consistently releases in the Pascal line have all been solid. Even if this one might mark the last big, noteworthy release.
The GTX 1070 TI is set to launch on November 2nd, and you should be able to start pre-ordering at your favourite retailer already.
Last Updated: October 27, 2017