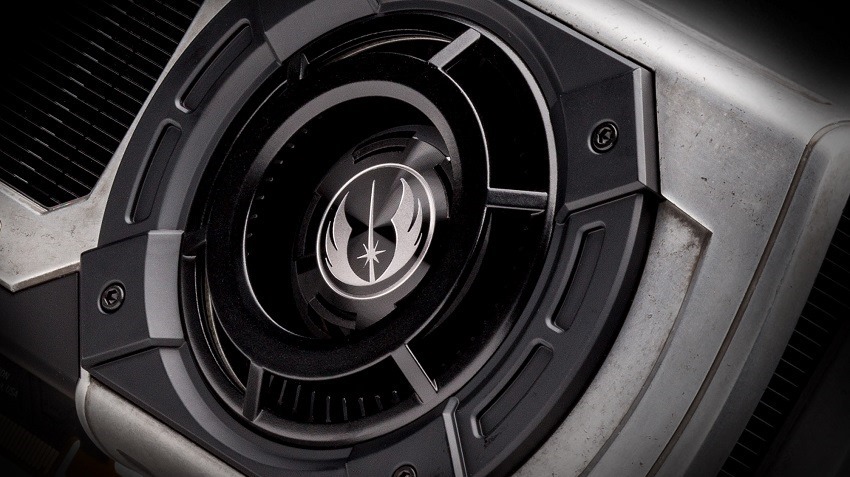 If money is no object, you're really looking at some of the highest of high-end cards Nvidia has to offer. Not because they're the best performance you can get for your buck, but because you really want the most expensive GPU out on the market now to run your games on equally expensive 4K monitors. But if money is really not a concern, you might want to. Because I'm having a tough time believing anyone able to afford Nvidia's new Star Wars Titan Xp cards won't want to just get both.
The Titan Xp is a monster of a card, but now you can show your allegiance to either side of the force with their new Star Wars editions for the chip. The cards come with either green or red LED lighting, which glows in the transparent window exposing the card's heatsink and vapour chamber. Each card also features some neat weathering details, logos for both the Jedi and Sith orders, and custom lettering on the side LED panels.
It really is a sight to behold.
Of course, you'll get the same Titan Xp performance along with the aesthetic upgrade. That means 3,840 CUDA cores running at 1.6GHz and 12GB of GDDR5X memory running at 11.4Gbps. Crunch those numbers and you've got 12 terraflops of processing power. Or two Xbox One X consoles smashed together and forced to get along.
It's an expensive luxury though, and Nvidia knows it. The cards are up for pre-order through their website right now, and retail for a not so low $1200. They'll start shipping next week.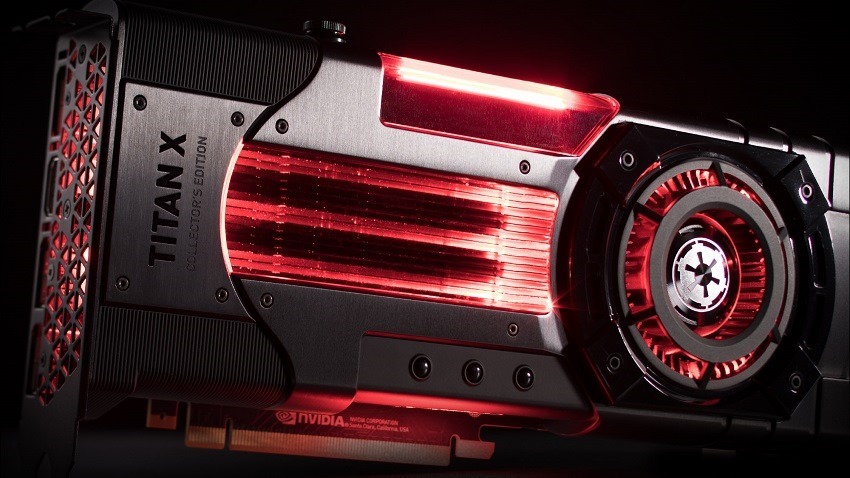 Last Updated: November 8, 2017