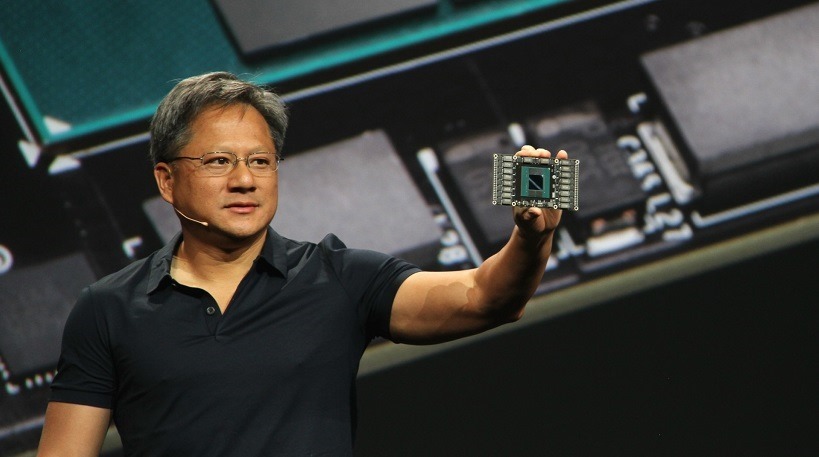 Nvidia might've pulled away from rumours during GTC last week, revealing Pascal in a format specifically designed for AI learning rather than gaming, but there's still a lot to look forward to. Computex is on the horizon, and with it comes the reveal (and supposed launch) of two brand new graphics cards in Nvidia's line-up. Aptly named the GTX1080 and 1070 by the internet (I suspect Nvidia will go with something different), these new cards will feature Pascal architecture – while only one will be boasting next-generation memory.
While the smaller GTX 1070 is supposedly going to launch with standard GDDR5 memory (albeit a full 8GB of it), Nvidia is reportedly looking to bolster their soon to be flagship card with something faster. Instead of GDDR5, Nvidia is looking at GDDR5X, a faster variant of the memory that is only now going into mass production. A whole 8GB of GDDR5X is reported to be included with the high-end card, which should launch by the end of June.
What does it mean in real terms though? Well GDDR5X should be able to increase memory speeds quite significantly, anywhere between 384GB/s of bandwidth to 320GB/s. That's up to the memory interface Nvidia goes with on their  GP104 GPU, with money on the standard 256-bit interface being used. That said, speeds in that region outperform the GTX 980 by a whole 50%, while getting close to a 15% gain on the current GTC 980Ti king.
It would be a generational leap forward, especially taking into consideration the increasing demands modern games have for fast texture streaming and massive memory buffers. Even the 4GB ceiling is being breached now, and it won't take long for it to start knocking on the 8GB door (especially with the demands for 4K and VR). GDDR5X is answering some of those calls, and acts as a good in-between while Nvidia and AMD both try and figure out what comes next (which is looking like a new iteration of HBM).
But we're still stuck waiting until June to know for sure, with Nvidia taking the stage at the prestigious Computer Show to put the rumours to bed. Because right now that's all they are still.
Last Updated: April 12, 2016