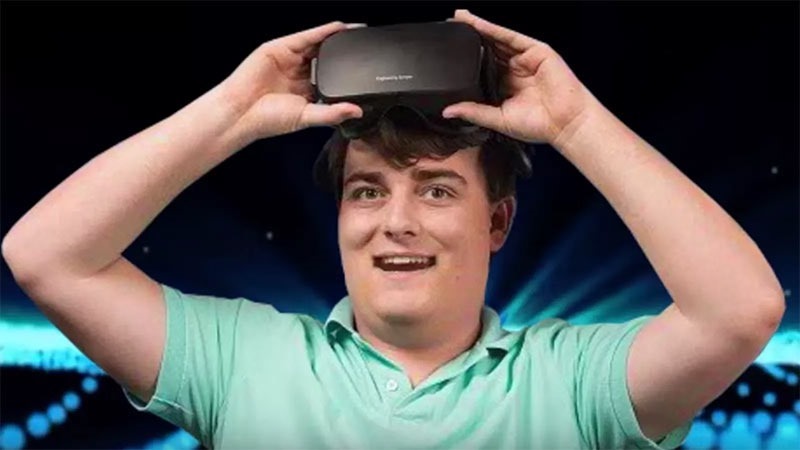 Last week, it was revealed that Oculus co-founder Palmer Luckey was using his new, immense wealth to fund hate speech in the form of "shitposting" memes. According to The Daily Beast, Luckey helped fund Nimble America, a pro-Trump site that utilises memes and viral images to help spread Trump's particular brand of politics.
Here's what the group has said on Reddit:
"We conquered Reddit and drive narrative on social media, conquered the [mainstream media], now it's time to get our most delicious memes in front of Americans whether they like it or not," a representative for the group wrote, with another saying that "shitposting is powerful and meme magic is real."
According to The Daily Beast's Gideon Resnick, Luckey is a Vice President of the organisation, posting on Reddit as "NimbleRichMan" where he said that he has "supported Donald's presidential ambitions for years" and has "donated significant funds to Nimble America."
Resnick has email exchanges between himself and Luckey, where the Oculus founder admits that he funded the organisation.
"I've got plenty of money. Money is not my issue. I thought it sounded like a real jolly good time," he says.
Luckey has issued a statement saying that while he did fund the organsation, he didn't post as NimbleRichMan, nor supports Trump. Here's what his statement says – which to be honest, read more as an "I'm sorry I was caught" than a real apology.
"I am deeply sorry that my actions are negatively impacting the perception of Oculus and its partners. The recent news stories about me do not accurately represent my views.

Here's more background: I contributed $10,000 to Nimble America because I thought the organization had fresh ideas on how to communicate with young voters through the use of several billboards. I am a libertarian who has publicly supported Ron Paul and Gary Johnson in the past, and I plan on voting for Gary in this election as well.

I am committed to the principles of fair play and equal treatment. I did not write the "NimbleRichMan" posts, nor did I delete the account. Reports that I am a founder or employee of Nimble America are false. I don't have any plans to donate beyond what I have already given to Nimble America.

Still, my actions were my own and do not represent Oculus. I'm sorry for the impact my actions are having on the community."
Since then, a YouTube video has emerged which pretty clearly shows Luckey at a Trump rally. There's certainly a bit of mistruth being communicated somewhere.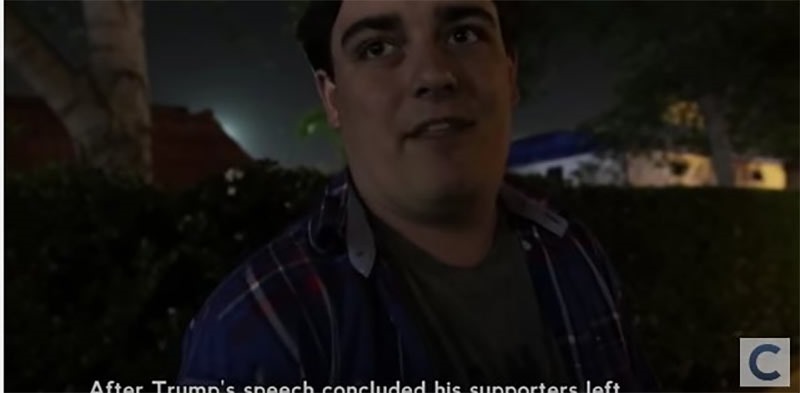 Since then, Oculus CEO Brendan Iribe has chimed in as well, saying – quite rightly – that Oculus employees are free to support whatever political causes they like.
I want to respond to the recent press stories involving Palmer. I know that Palmer is deeply sorry for the impact this situation is having on the company, our partners and the industry.

Everyone at Oculus is free to support the issues or causes that matter to them, whether or not we agree with those views. It is important to remember that Palmer acted independently in a personal capacity, and was in no way representing the company.
I don't really care who Luckey supports in the upcoming US candidacy and he should be free to support whomever he likes. Maybe though, he shouldn't be doing so in a way that's spurring hatred.
Last Updated: September 26, 2016