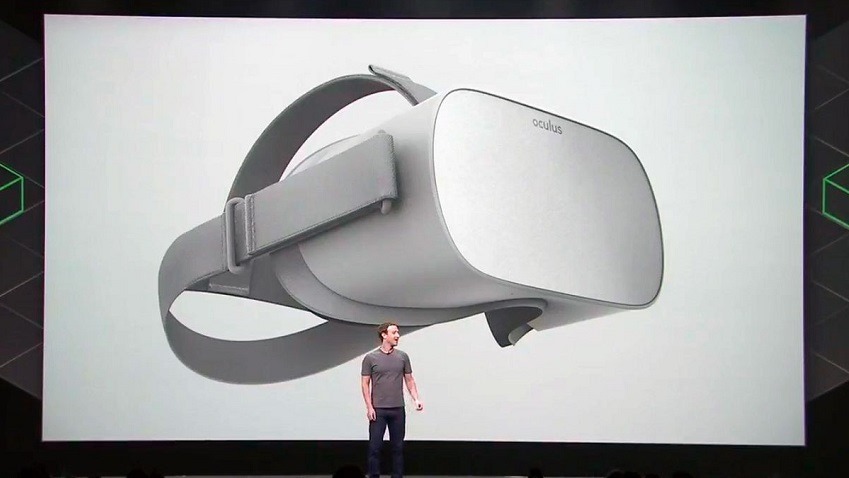 Virtual Reality headsets right now exist in two spaces. Either they're the high-end, expensive pieces of hardware that need even more expensive hardware to run, or they're the lower-end, mobile powered alternatives that simply can't capture the same magic. Smartphone powered VR headsets are becoming more and more common, but they still require an investment of a key component. And let's face it, smartphones aren't cheap either. But in a bid to get more people in VR, Oculus is making a bold move by removing that middleman. And the answer is Oculus Go.
Oculus Go doesn't use a PC, nor does it require the use of a smartphone. Instead, as the company put it last night, the headset exists in the sweet spot in-between. Oculus Go is a fully functionally VR headset that you can easily take on the go – replicating the more mobile VR experiences you've come to enjoy from many other devices that would traditionally need a Samsung Galaxy or Google Pixel. Better yet, the Oculus Go comes equipped to deal with the transition, support Gear VR applications out of the box.
This makes VR immediately more approachable, but it's the price that really sells it. Oculus is planning to launch the Go early next year for just $199, which makes the barrier to entry far lower than its ever been before. This isn't the sort of headset you'll need to power your advanced gaming applications, but it's a better step into integrating VR into a wider spread of people's lives.
On a technical front, the headset is no slouch either. The Oculus Go will be sporting a fast-switch LCD display with 2560×1440 resolution and "next-gen" lenses with reduced glare. It's also going to have integrated audio, so you don't have to worry about any extra cables lingering around while you're trying to immerse yourself in the moment.
As far as getting a billion people into VR, the Oculus Go is probably the smartest step the company has taken since its inception.
Last Updated: October 12, 2017