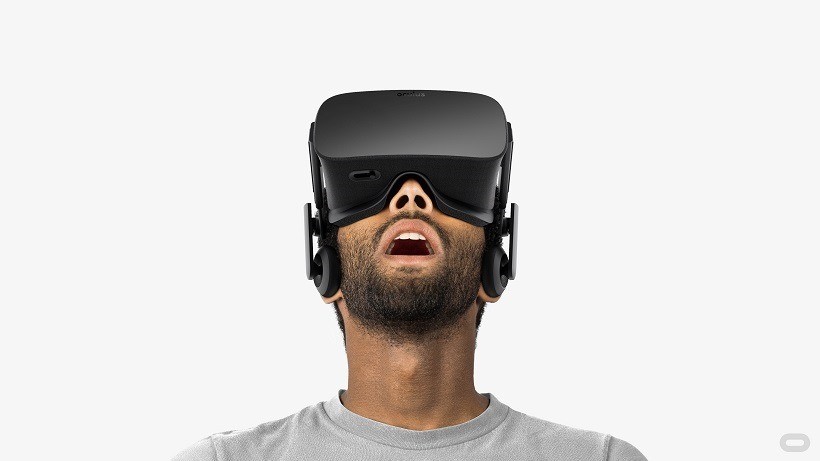 The Oculus Rift is, as of now, just hours away from finally going up for pre-order to meet the expected release date in just a few weeks time (still some mysterious date around the beginning of this year). Oculus, despite this, hasn't yet nailed down a price for their headset, but according to founder Lucky Palmer that won't really matter. Because you won't be expected to pay a cent just yet.
In fact, you won't be charged a thing until your Rift headset actually ships, which means everyone and their pet dog is able to lock down a pre-order today and cancel it later when you realise you probably can't afford it. Palmer confirmed this yesterday, while also outlining the many benefits that come with pre-ordering.
Rift preorders are different from most of the games industry. You don't get charged until we ship – no deposit lock-in, no bonus pressure.

— Palmer Luckey (@PalmerLuckey) January 6, 2016
The primary benefit on offer is being put first in line for Oculus Touch orders – the VR motion controllers that Oculus sadly delayed to later in 2016 but expect to be integral to their vision of VR. When they do finally arrive, Rift pre-order customers will get first pick, which is rather neat. You'll also, of course, be assured a Rift on release date, but Palmer and Oculus don't expect stock to be an issue at all. In fact, they're not expecting to run out of pre-order stock at any point – which either means they've machined out thousands of the things, or have set some low expectations.
Either way, the Rift will only ship to 20 countries when it first launches, and unsurprisingly South Africa didn't make the cut. These lucky few pieces of land did, however.
United States, United Kingdom, Australia, Belgium, Canada, Denmark, Finland, France, Germany, Iceland, Ireland, Italy, Japan, Netherlands, New Zealand, Norway, Poland, Spain, Sweden, and Taiwan.
The Oculus Rift is expected to retail around the $350 mark, so expect some massive overhead if you're planning to import it into the country. And also make sure your PC can handle it too, with the Rift alone requiring no less than a GTX 970 to just get it up and running. Are you going to be locking down an order later today?
Last Updated: January 6, 2016