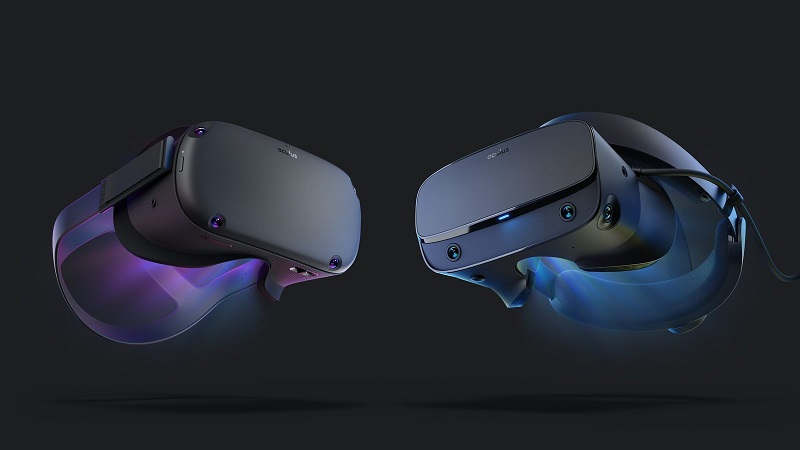 What is this? A story of a company hitting something ahead of schedule? That is almost unheard of. Yet, it appears that is exactly what the team at Oculus has achieved by announcing that the will be rolling out hand tracking to the Quest, its standalone virtual reality headset, starting this week. Well kind of, if an early experimental release counts.
The feature, which was scheduled to arrive sometime in 2020, will be available as part of an experimental feature in software version "v12" that, once installed, will allow the user to turn on hand tracking in the "Experimental Features" menu. This will allow the user to toggle between the regular touch controller and hand tracking easily through the menu option and make the headset a lot more mobile as you may soon no longer to lug around the hand controllers to use it either.
This feature is still experimental for now though, and as such, there won't be an incredible amount of support for hand gestures just yet. The company notes that the headset's Library and Store interfaces and the Oculus Browser and Oculus TV apps will work, but that's it for now. Oculus plans to release the developer toolset for hand tracking next week, so hopefully more apps will roll out that support his exciting feature soon.
The quest can track hands thorough the use of built-in cameras and sensors that identify where your body and hands are in a virtual space in relationship to the headset. According to Facebook they also utilise deep learning and model-based tracking to improve the efficiency and accuracy of the movements so that it can offer a more realistic and immersive experience and include tracking of individual fingers as well, meaning you can use your full hand as normal. Now I only they could remove the feeling of motion sickness, then I may be tempted to use it for longer.
Last Updated: December 11, 2019