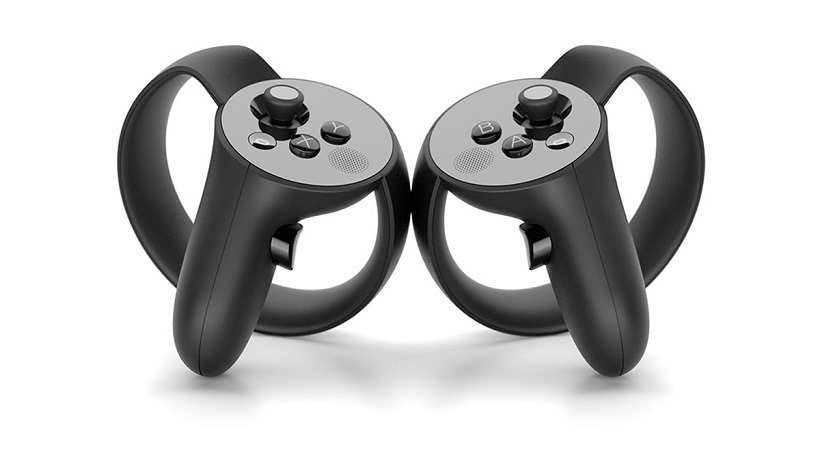 Ever since the Oculus Rift launched, its been missing one key component: Motion controllers. The HTC Vive which launched a few weeks before it shipped with them, and even Sony's PlayStation VR is set to include motion controller support when it launches next week. Oculus have missed the boat, but investors into the headset ecosystem will have something to look forward to before the end of the year. Oculus Touch is coming on December 6th, and it's incredibly expensive.
The two (rather comfortable) Touch controllers are set to retail for no less than $200. That includes a second motion sensing camera, the first of which shipped with the headset. The additional camera is required to ensure that your hands never leave the field of view, causing some irrational behaviour in your games. It's not, however, the solution to room scale VR – another caveat when comparing the Rift to the HTC Vive.
In order to achieve room scale VR, Oculus is going to be selling their motion cameras separately. You'll need at least three to get it working, with each extra one retailing for $79 extra. That puts the Rift in a precarious position now though, with the full room scale package now coming in at over $70 more than what the HTC Vive is asking for. The Vive, of course, ships with everything you need to achieve room scale support in the box.
That makes no real difference if you've already taken the plunge on a Rift, and it completely negates the actual performance of the Touch too. For all who haven't tried it yet, Oculus' solution might be superior to the Vive's making that extra $70 worth it in the end. It's still a hell of a long wait though, and one that impacted many Rift purchases when it first hit shelves. Oculus Touch might finally bring the full vision of the Rift to consumers, but it might also be too late.
Last Updated: October 7, 2016