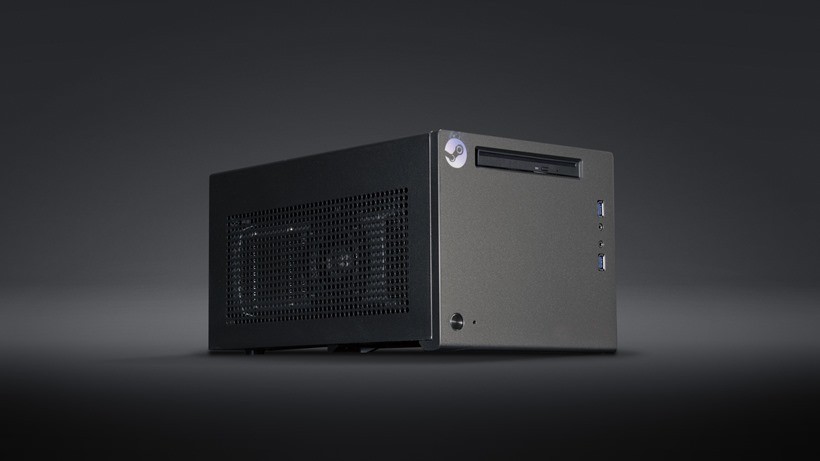 Steam Machines are finally out in the wild, following the mass release alongside the Steam Controller and Steam Link on Tuesday. In a way, Steam Machines have been out for ages – compact PC machines that look more like consoles than big, towering PC cases. What sets them apart is Valve's Linux-based SteamOS – which is shipping on most Steam Machines. Not all though.
Origin is just one manufacturer building a set of Steam Machines, but they're the first to admit that SteamOS isn't exactly great for their hardware. Instead of shipping their devices with the Linux OS, Origin have instead opted for Windows – which will boot straight into Steam's Big Picture Mode is you want it to. That's almost exactly what SteamOS looks like anyway, so it's not the biggest difference visually.
It is a massive one in other respects though. Part of the reason why Origin chose Windows over SteamOS was because of compatibility. Under 22% of all Steam hosted titles run on Linux right now, and although Valve has a keen interest to support the operating system far more now there's still a lot of work to reduce that deficit. Origin is well aware of that, and doesn't want it to affect their customers.
"We decided that we will not offer Steam OS because we believe that a system that boots directly into Steam Big Picture mode coupled with an available Steam Controller already offers a seamless Steam experience within Windows. We are confident this allows users to take full advantage of all the power and features that ORIGIN PC systems have to offer. We have also made this option available through all of our product lines with no charge for the Big Picture Mode toggle."
It's only one manufacturer out of over a dozen, so it's nothing Valve should probably be getting worried about yet. But SteamOS might just be too early for its own good. People actually buying into Steam Machines want the power of Steam's platform without the hassle. So having four fifth's of their games locked out isn't exactly great.
Last Updated: November 12, 2015