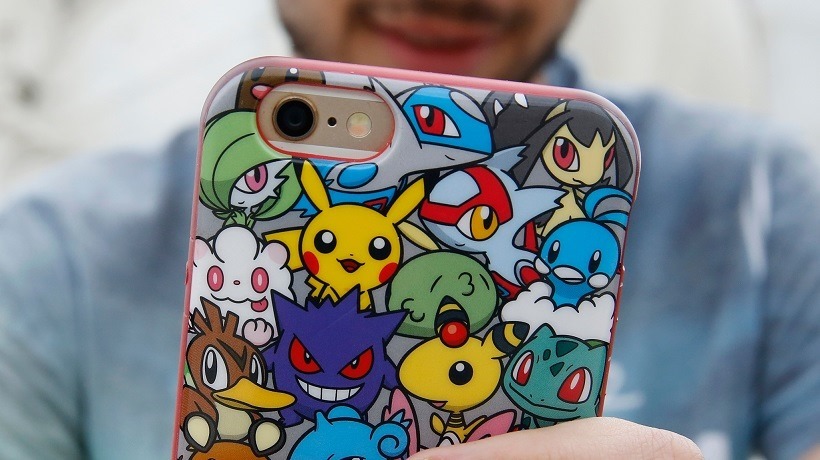 Pokémon GO claimed the interest of millions when it launched almost unceremoniously in July, and miraculously managed to stay the news of the day for weeks to come. The smartphone Pokémon hunting craze was alive globally, igniting interest in the franchise like no game before it. It has, however, started to cool down. As analyst data shows, fewer people are playing Pokémon GO daily, as it settles in with its core market.
A report compiled by Bloomberg using data from Sensor Tower, SurveyMoney and Apptopia show that Pokémon GO interest is on the decline. The game is seeing fewer daily players, with the number dropping rather rapidly as Niantic works on new features. It's normal for a game or app to experience decline like this, as the report goes on to detail. The amount of time Pokémon GO managed to maintain its record-shattering player-base was impressive to say the least. And if a spike in players earlier this month proves, it still has something to offer.
As Senior Analyst Victor Anthony put it:
"Given the rapid rise in usage of the Pokémon Go app since the launch in July, investors have been concerned that this new user experience has been detracting from time spent on other mobile focused apps,"
As the decline seemed to be setting in at the beginning of August, Niantic released the now infamous change to the way the game deals with Pokémon tracking. It came days after players became infuriated by the studio taking down third-party tracking websites, and clearly boosted player numbers momentarily. It's not far-fetched to assume that similar core feature implementations cold have the same effect, as players look for more reasons to return rather than stay away indefinitely.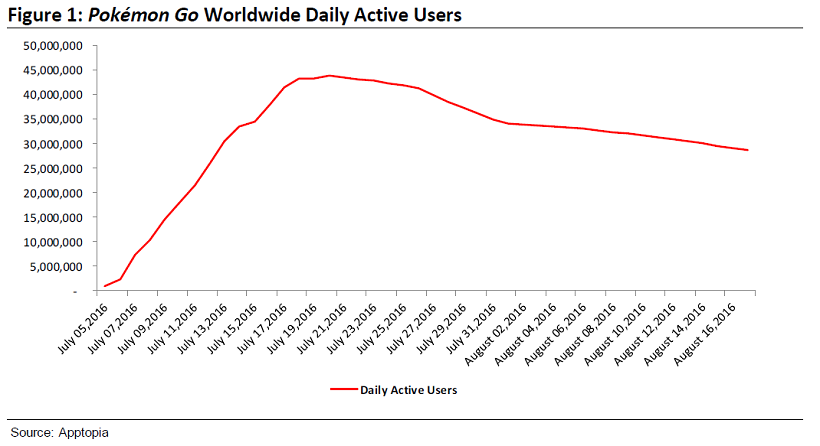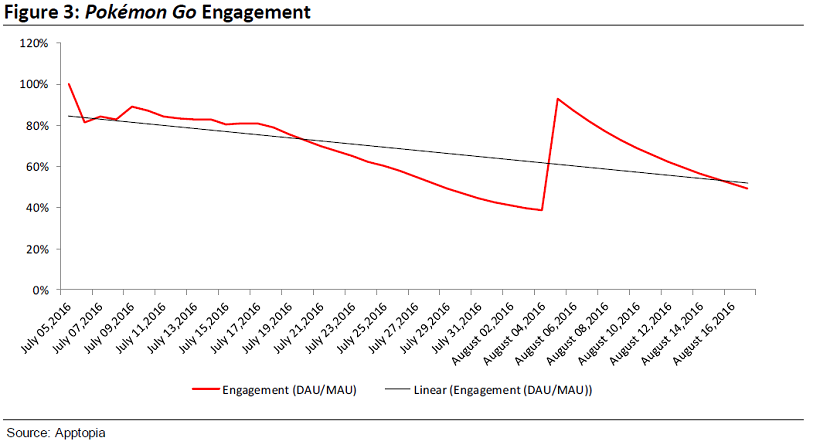 And despite that, Pokémon Go still has an admirable number of people logging on daily and playing. Like I've said in the past, I've personally fallen out of love with it, but appreciate the amount of work Niantic and The Pokémon Company keep pouring into it. If anything, I'm happy for the thousands of people that were (even briefly) enthralled by Pokémon once again, and hope that it doesn't take too long for something else this culturally penetrative comes along again.
Last Updated: August 24, 2016