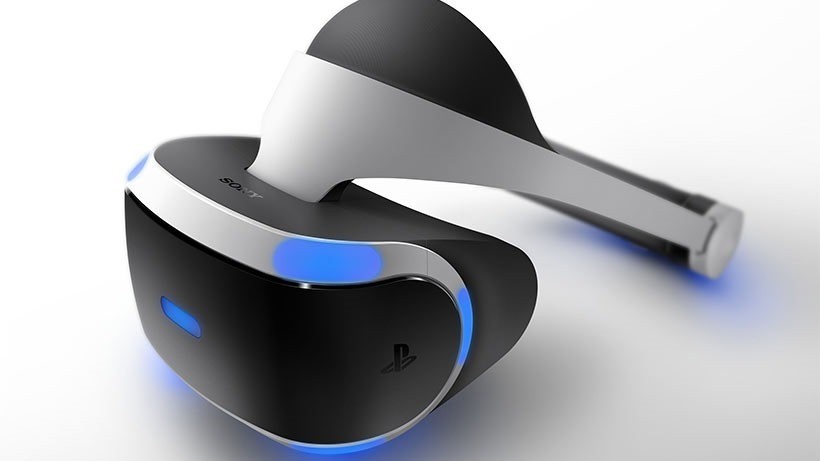 For a long time, I've been a Virtual Reality sceptic. I tried the Oculus DK 2, and I liked it – though I wasn't especially blown away. It was only when I tried the PlayStation VR – then called Morpheus – that I started coming around. Since then The Oculus has progressed a great deal, as has its competition in Valve and HTC's Vive.
The PlayStation VR itself has evolved, and is a far more capable device than when I first used it. I'd wondered for a while how the PS4 would be able to generate decent visuals at the required framerate. You need frame rates of higher than 60fps to avoid nausea, which would be the death knell of any such system. To combat this, the PlayStation VR uses a combination of an external processing unit and the magic of reprojection. While specs of the unit itself aren't available, the system allows for games and "experiences" to be rendered at 60hz, and then scaled up to 90 or 120hz using an interpolation method called 'asynchronous reprojection'. The system also allows for native rendering at 120Hz, but I'm not certain we'll see too many PS4 games hit that target.
Here're the specs as we know them right now – though they're subject to change.
| | |
| --- | --- |
| Product name | PlayStation®VR |
| Component | Processor unit, VR headset |
| Display Method | OLED |
| Panel Size | 5.7 inches |
| Panel Resolution | 1920×RGB×1080  (960×RGB×1080 per eye) |
| Refresh rate | 120Hz, 90Hz |
| Field of View | Approximately 100 degrees |
| Sensors | Accelerometer, Gyroscope |
| Connection interface | HDMI + USB |
| Function | 3D audio, Social Screen |
The PlayStation VR is out in the first half of next year, and will launch with a wealth of games and "experiences." It'll be pricy though, and you're looking at probably just less than the cost of a console on its own, just for the VR unit. As excited as I am for the prospect of new experiences, the idea of shelling out a couple of thousand Rand for something that could got the way of Kinect is frightening.
Last Updated: November 5, 2015