2016 is a great year to become a PC gamer…if you've got Dollars, Pounds, Euros or many other currencies other than the Rand. It's a sad reality, but if PC gamers are anything, they're adept problem solvers and make PCs work for them, no matter the obstacle or, in this instance,  Firepool.
With the recent revelations of VR headset pricing, you might seem happy you did not bank in on a high end machine for "VR" gaming—you would still be at least $600 shy from attaining it. For those who might want to take the cheaper route, a capable 1080P budget gaming PC is still mostly affordable. A R10, 000 machine may strike some as being far too expensive for a budget build, and a year ago you would have been right, but today it's probably the minimum you'll need to spend to achieve playable frame rates at 1080P resolution with high graphical settings, like 4X MSAA and the like.
Our Rand Busting Build
A last generation CPU and motherboard combination would still kick butt for gaming, but with the general cost being similar to current generation stuff, we'll go with something new and blue – an Intel Skylake system. As a budget gaming system you're not going to need an i7 or an i5; money saved on the CPU should be spent on the GPU, as that is far more important for fps. Although the i5 will best an i3 in gaming, its price relative to performance is not as attractive. At the moment, the 'cheapest' i3 available on our shores is the i3 6100, a dual core, 4 threaded 3.7GHz processor providing the computation muscle, for about R2220.
Usually the common thinking for a budget build is to go for a motherboard with a chipset or three below the premium Z170, in this case a H170, B150 or even H110 motherboard. The problem with the cheaper Skylake motherboards is that they often only have DDR3-L support, which is limited in speeds to mainly 1600/1866. Thankfully a DDR4 motherboard can still be found from Gigabyte and their B150M-D3H goes for R1478. It has four DIMM slots for memory upgrading if you choose, along with a SATA Express and a PCI-Express M.2 connector which is NVMe-ready. For the price it's quite a neat package from Gigabyte which satisfies many of the features you'll find in Intel's new Skylake. To finish off this base build, a single 8GB stick of DDR4 2133Mhz Kingston Fury X will do splendidly.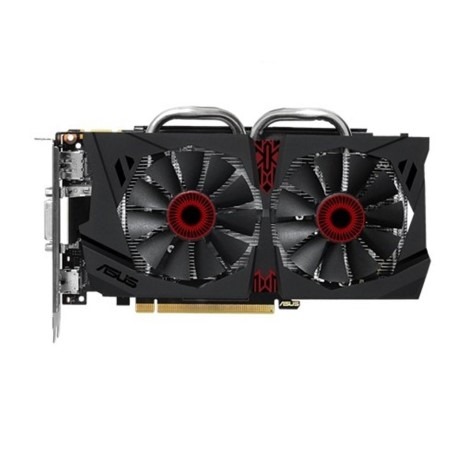 Now we get to the pixel pushing meat, and you can't go wrong with an Asus GTX 950 STRIX GPU at a cool R3199 (special offer at the time of publishing). It's most probably the best budget 1080P gaming GPU to come out of NVIDIA for a long time (the GTX 750 Ti does not count, ever). With a little bit of dial twisting, an overclocked GTX 950 can keep pace with a much more expensive stock GTX 960, so it definitely punches well above its weight if coaxed.
Since we're using a low powered GPU and CPU, the power requirements are very manageable. Still, a decent PSU is never a bad investment, and thanks to the Gold rated 450W Cooler Master Vanguard-S with 5 years of warranty, you can't do much better for R793. Storage wise I'd usually recommend an SSD and HDD hybrid, but the budget simply does not allow it, and for gaming a regular HDD is still perfectly fine – so throw in a 1TB Seagate Barracuda for R968. If you're looking instead for an SSD, then the Corsair Force LE 120GB SSD will do the trick at R911. It's got strong read and write speeds, especially at this price level – but you'e going to be installing and uninstalling a lot.
The case is probably the most subjective item to suggest as looks and functionality don't really  play a role, unlike concrete performance numbers from a CPU. That being said, it's slim pickings at the budget end, and my usual go-to cases are either quite old or have become priced out of the bracket— I'm looking at you Corsair. Regardless, relative newcomer to the South African market, BitFenix's Nova at R594 caught my eye. It's elegant looking, has a PSU dust filter and space for two fans at the front of the case. You also get a windowed version, which at this price point is nice for those wanting a bit of aesthetic choice.
And that's it for the budget build. I know people might have differing ideas, but I hope this example has given you a good base build to save for and what kind of PC you can get for your money in 2016. If this build has you piqued, but not satiated, stick around for the mid range build next week in which we can hopefully eke out enough performance to get a "VR ready" machine.
Last Updated: February 24, 2016