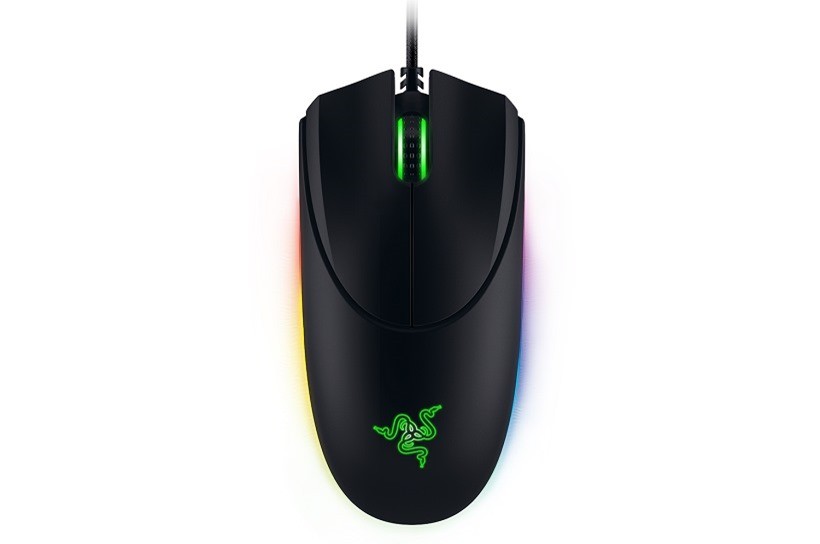 A mouse is probably the most important piece of hardware in any PC gamer's arsenal. I take the little device pretty seriously myself, and tend to splurge on a really nice one every couple of years. Needless to say, I'm currently very attached to my current input device, and replacing it with anything else, even temporarily, feels incredibly alien.
This proved to be true with the Razer Diamondback – a rebirth of the original mouse that came out way back in 2004. It felt incredibly strange in my hand when I first held it, as does any new mouse. After some time with it however, I really grew to like it, though I'm still not entirely sure if I would rush out and by one myself.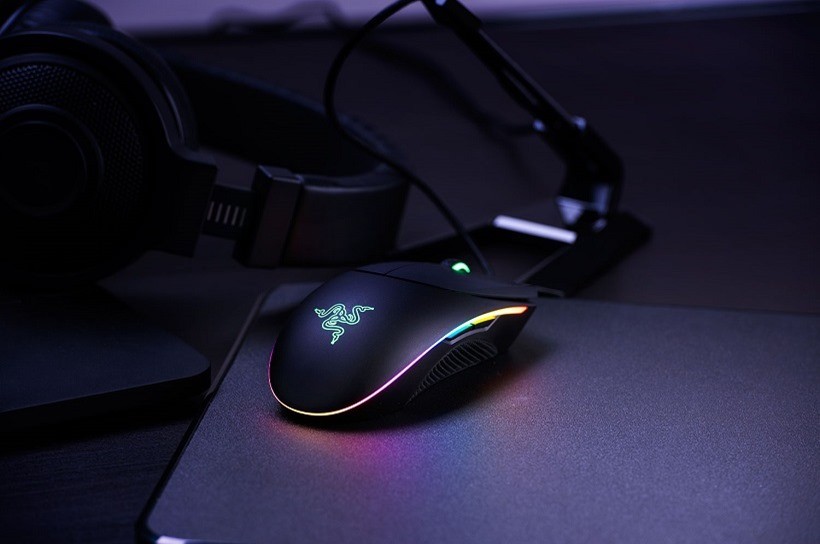 The Diamondback is a ridiculously light mouse. Weighing in at just 89g. It's a little too featherlike for my liking. Truth be told, I'd much prefer something with a little more mass.
With that in mind, I double checked the box for some weights to do some adjusting. Sadly, there were none. I'd just have to make do with a lightweight mouse. Thankfully, that definition only applies literally, because the Diamondback is anything but lightweight.
For starters, it comes packed with 16,000 DPI 5G laser sensor. I can't for the life of me fathom why anybody in their right mind would want to set it to maximum values. If that's the sort of requirement you have though, that box is ticked at least. Personally, I had it set to 900, and that was more than sufficient for my needs, but we'll talk a little more about performance a bit later.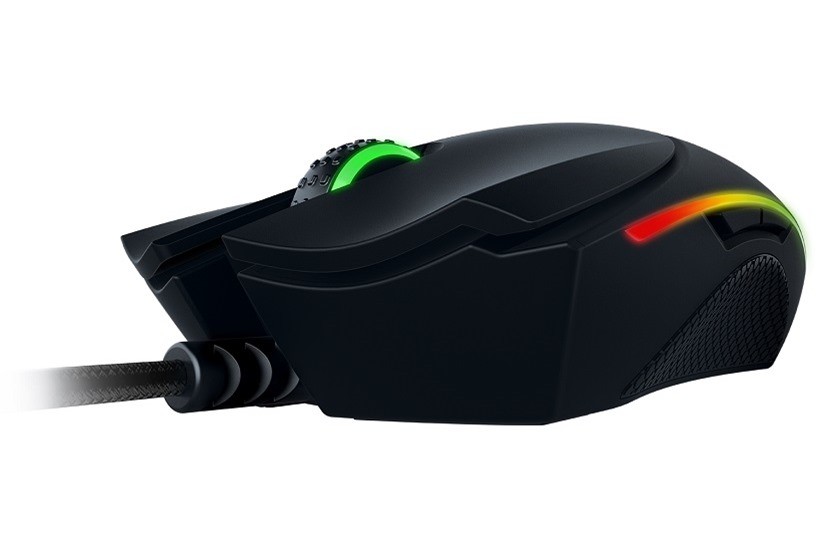 Lefties rejoice, you haven't been left out to dry in favour of right-handed gamers! The Diamondback is perfectly ambidextrous, meaning everybody can enjoy it.
To ensure that nobody is discriminated against and left out, Razor have thrown in a bunch of buttons onto the device on each side. This means that, regardless of whether you're right or left-handed, you will always have access to two buttons with your thumb, and another two with your ring finger. These of course (the buttons), can be customised to your heart's content.
Comfort wise, I found that the grip on the Diamondback was a little too small for my large thumb. I could not nestle it there comfortably, no matter how hard I tried. If the mouse were just the tiniest bit taller, this problem would've been completely absolved. Then again, if my thumb were smaller, everything would've been just dandy. I do have rather big hands, so if you're the same, keep in mind that the Diamondback may be just a little too small for comfort – unless you're somebody who makes use of a claw grip, in which case, the size of the grip won't be too big a deal.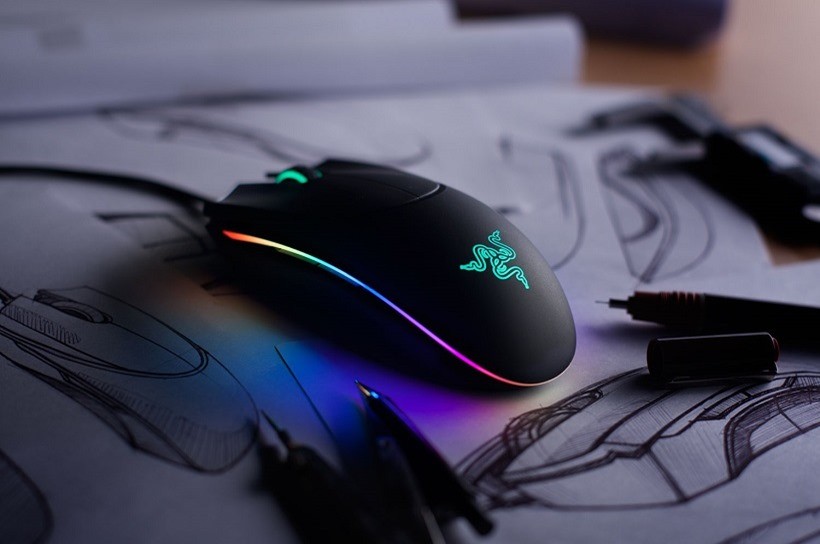 When it comes to performance, the Diamondback does not disappoint. After setting it up to my taste via the Razer Snyapse software, I was ready to put it through its paces. My poison of choice lately is Counter-Strike: Global Offensive. In my eyes, there is no better way to test the precision of a mouse than with this title, where every shot needs to be aimed to perfection to count (unless you're that gamer who sprays and prays).
My first few competitive games weren't that great. It's a result I expected though, because I was still adjusting to the Diamondback, and I still wasn't too happy with the weight of the device. After a while however, it felt like everything was starting to fall into place. I was getting the kills I needed, all the while growing used to the ambidextrous form of the mouse, and to my surprise, its lightness.
I do still feel that razer could've thrown in some weights into the package so as to allow some proper fine-tuning though. It's a gaming device for crying out loud, and we, gamers, tend to be ridiculously fussy over the tiniest difference in grams.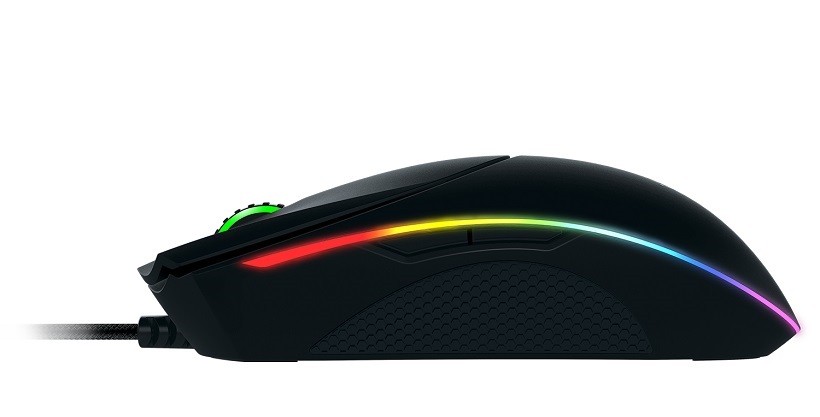 Dimensions and Specifications
Ambidextrous form factor
16,000 DPI 5G laser sensor
Up to 210 inches per second / 50 g acceleration
1,000 Hz Ultrapolling
On-The-Fly Sensitivity adjustment
Chroma customizable lighting
Inter-device color synchronization
7 programmable Hyperesponse buttons
Razer Synapse enabled
2.1 m / 7 ft braided fiber cable
Approximate size: 125 mm / 4.92 in (Length) x 60 mm / 2.64 in (Width) x 30 mm / 1.18 in (Height)
Approximate weight: 89 g / 0.09 lbs (without cable)
RRP: R1300-R1500
A real sore point for me on the Diamondback is that RRP. If I spend anything over a grand, I expect a mouse to come packed with extra goodies, and one that feels solid in my hand. Holding it now, I just can't fathom how this device can cost that much.
I am being perhaps a little too harsh though. Don't get me wrong, it really is a great device. Performance wise, the Diamondback is fantastic. I've grown so used having it, for both gaming and work.
It's actually really nice to look at too. Those shiny lights are not going unnoticed and unappreciated, trust me. I'm just not sure whether that beautiful lightshow, and precision and performance, is worth the asking price, that's all.
Last Updated: December 17, 2015
Razer Diamondback 2015

A great albeit flawed gaming mouse, at least for those who prefer something a little heavier and larger. The performance is unquestionable, whereas the price certainly is.