Most surround sound headsets are a sham, with their extra audio channels delivered through software-driven means. Clever software shifts the soundscape delivered by two drivers, creating the auditory illusion of a multi-speaker system. There have been attempts to change that, with headsets that stuff in a multitude of drivers to deliver a true surround sound experience.
The latest is the Razer Tiamat 7.1 V2, which stuffs five discrete drivers in to each cup to deliver a real 7.1 experience. Each ear cup houses a 40 mm subwoofer, 30 mm front left/right and center drivers along with 20 mm rear and side surround drivers to deliver accurate positional and spatial audio.
It's very PC-focused though, as the control unit that ships with it uses four 3.5mm analogue connectors. The unit will let you tweak the audio on a per-channel basis, and switch between 7.1 and stereo on the fly. It also has a pass-through feature to push sound through to desktop speakers.
I do think, given its price and feature set that it would be nice for it to go digital, with HDMI pass-through for uncompressed surround. Even a Toslink/Optical connection would be appreciated, and give it compatibility with consoles to boot.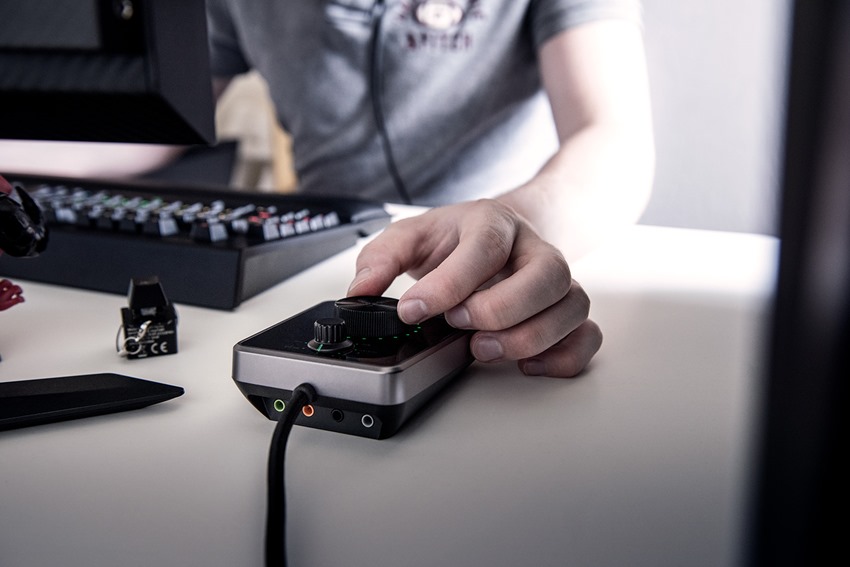 "Today's games use positional audio extensively, so being able to hear which direction footsteps or shots are coming from is crucial to winning," says Min-Liang Tan, Razer co-founder and CEO. "With five drivers per ear-cup, the Razer Tiamat 7.1 V2 gives gamers pinpoint audio accuracy whether they're playing intense FPS matches or just want to lose themselves in massive soundscapes to bring their games to life."
Of course, it also features RGB lighting and inter-compatibility with Razer's other Chroma-enabled gear – so you can have everything pulsing at the same colour. Expect a decently made headset, with Razer's signature thundering bass.
They're also releasing a second, cheaper headset that eschews the surround sound for stereo, though it does also feature two additional 50mm drivers that will deliver extra bass. Though we have no idea what the headsets will cost locally, the 7.1 Tiamat will retail for $200 in the US, while the stereo one will sell for $130.
Last Updated: July 26, 2017