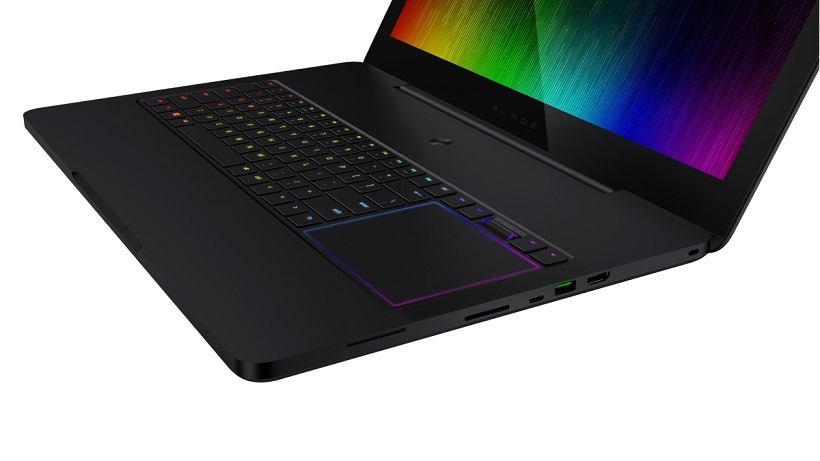 Razer are still one of the premium PC peripheral manufacturers out there, but recent years have seen them send feelers into all sorts of new markets. One that stuck hard was their venture into laptop production, with their line of Razer Blade gaming laptops proving to be hits with the right people. They cost around the same as a MacBook Pro, were just a sleek but offered much more power for your buck. They were revolutionary, but I'm not sure the same can be said for their new one.
That not to say it isn't impressive on a technical scale. The new 17-inch laptop is advertised as a desktop in a laptop, and I can't really fault that. Under the hood it packs in a 6th-generation Intel Core i7, a desktop (yes desktop) version of GTX 1080, 32GB of DDR4 RAM and capabilities for 2TB SSD modules. That's the sort of dream inducing stuff for a proper desktop, so it see it all factored down into a relatively thin laptop is just absurd.
Paired with that is a 17.3", 4K display with an IGZO panel, Nvidia G-Sync support and touch capabilities. That's nestled above a fully mechanical keyboard (a department Razer has years of experience with), with all the clicky, tactile responsiveness you expect. What is peculiar though is the placement of the large mouse track pad, which sits to the right of the keyboard instead of below. It's a more logical position, but something I'm sure will take getting used to.
It sounds like the perfect laptop for gaming on the go, and that's probably true – if you're able to afford it. The Razer Blade Pro starts at a colossal $3699, and increases from there depending on storage requirements. It's a strange choice in a market that is already adopting graphics card housings over truly beefy units, with products like the Alienware Graphics Amplifier and even Razer's own Core going at odds with designs like this.
With those products you're able to keep your gaming on the go relatively powerful, while turning it into a full desktop experience when docked at home. It's also expensive, but still more affordable than this current setup. This is for the elite of the elite, and Razer knows that. So if you were hoping for a more subdued, practical laptop this year, it's not happening.
Last Updated: October 21, 2016