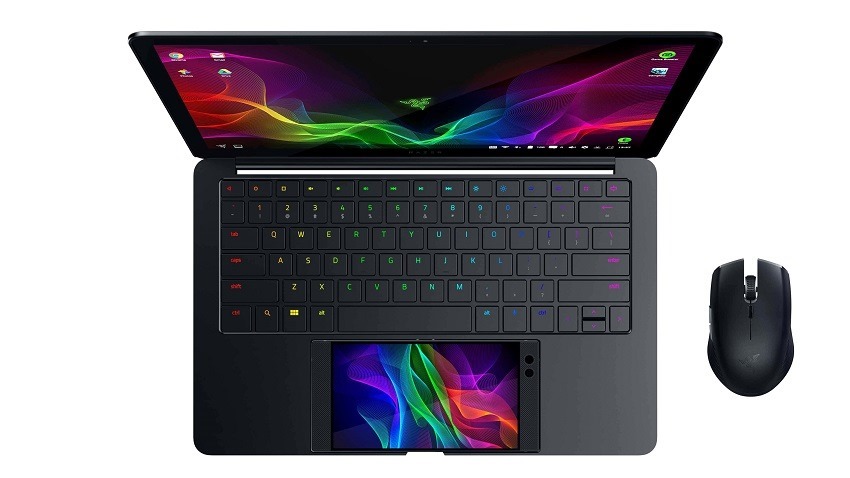 The idea of powering an entire computer using only the processing power of a smartphone isn't new. Samsung had their hand at it, Microsoft did with their Continuity feature set before their mobile arm imploded, and now Razer wants to give it a go. But instead of a desktop, Razer is aiming to keep your PC experience on the go. Because sometimes you just need a full-on keyboard to get things done. That's where Project Linda starts to shine.
A new concept shown off by the company at CES 2018, Project Linda is the company's attempt to put their incredibly powerful Razer Phone to even better use. The idea is simple enough to understand: take the Razer Blade, rip out the internals and touch pad and replace with the Razer Phone. Simple. The phone acts as the central processing unit for the housing, while an internal power bank keeps it charged. It transforms your Android experience into a much bigger workspace, which has many applications outside of gaming alone.
Sure this means you can play your mobile MOBA with the precision of a mouse, but that's narrowing down the possibilities of this to a fault. Project Linda appeals to me as a word processing dream. The idea that I can carry most of my computing needs in my pocket, and simply slide it into a casing for better typing and note taking experiences. It shaves down the weight footprint of travel and conference work and streamlines the perception of laptop work in a way that hasn't been seen before.
The only drawback is being limited to Android (and the Razer Phone itself), which makes this entire idea pretty restrictive. But it's the idea itself that is fascinating right now, if not the implementation. If Razer gets this to market and the housing doesn't cost as much as a new phone, they might really be on to something. An idea which I hope more smartphone manufacturers will pay close attention to.
Last Updated: January 10, 2018