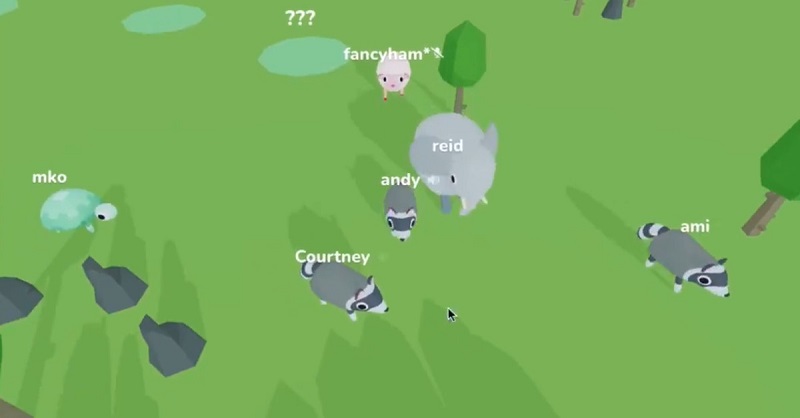 If you're an extrovert who thrives on social interaction and spending time with others, then this past year has probably been torture for you. While introverts are reveling at being able to stay at home all the time, many people are struggling with the lack of social interactions, and now – like with most things in COVID-19 – it's up to technology to try and solve the problem.
Zoom, Teams and Google Meet may have face to face conversation solutions for friends and family, but they aren't quite able to replicate the environment of a big open festival or a public space which some people are desperately craving for.
That's the idea behind a new project from XOXO Festival co-founder Andy Baio called Skittish, which is built around the idea of a massive social space for people to interact in.
Taking the form of a rather cute kids' game, Skittish allows people to create avatars as adorable animals as they attend events and explore worlds created for them. The open-world is designed to better simulate festival-type interactions, help people overhear snippets of conversation or excitement from other events using spatial audio and allows for more traditional ad-hoc conversations with strangers in big groups that people are perhaps looking for.
It's an intriguing idea, although one that might only appeal to a niche set of people and could easily become boring if there isn't any actual purpose or entertainment behind the games open world. It is also not clear if all these interactions will need to be created by people frequenting the world or if some may be simulated in some form to help create that spark of excitement.
Still, it is an effort to help some people return to some form of normality and hopefully, it will be able to achieve that for people missing out on these experiences. I'm' still waiting for that VR app that will allow me to tour foreign countries and cities because what I'm really missing, is global travel and it would be nice to finally use some leave on a place that isn't my backyard.
Last Updated: February 18, 2021