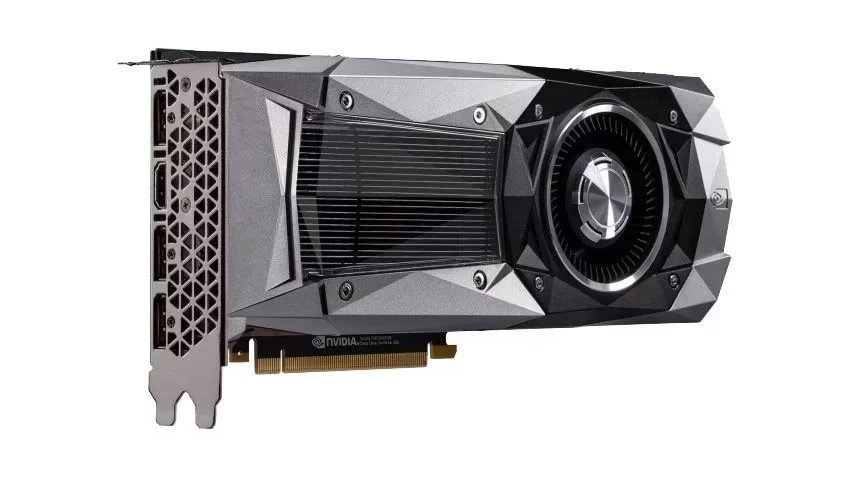 For a while now, there have been rumours about the next generation of Nvidia's graphics cards. There's been confusion over the naming convention of the chips involved, with the next generation of Nvidia tech original expected to be called Volta. Those ended up being the names for cards aimed away from consumers, in cards like the ludicrous Titan V and for use in self-driving cars.
Then, it was pegged as "ampere," but that looks like that name will also be aimed at business use. Instead, the next generation of consumer cards from Nvidia will apparently be called "Turing," named of course, after English mathematician, logician and cryptographer, Alan Turing.
And apparently it'll be available from June 15. Rumours suggest that Nvidia will release the Founder's Edition of their fancy new GPU on June 15, under the GTX 1180 moniker. Cards from partners like ASUS and MSI should be available from August. If that release date is happening, we'll hear about it at Computex, which takes place from 5-9 June. We could also see a little noise about from E3, a week later.
Made on a 12nm FinFET process, we should see significant improvements in processing power and TDP from the new chip. We could see genuine 4K performance from a single chip. The new cards will feature 8-16GB of GDDR6 memory at 16 Gbps, for a throughput of 512 GB/s. We could see a delicious increase in Teraflops from the Pacal-based 1080, from 8.9 Teraflops up to 13 Teraflops. As for price? Expect it to cost the same as the 1080 did on launch, especially now that the GPU-led crypto-mining boom is over.
The following speculative table comes courtesy of WCCFTech
| | GTX 1080 | GTX 1180 |
| --- | --- | --- |
| Architecture | Pascal | Turing |
| Lithography | 16nm FinFET | 12nm FinFET |
| GPU | GP104 | GT104 |
| Die Size | 314mm² | ~400mm² |
| CUDA Cores | 2560 | 3584 |
| TMUs | 160 | 224 |
| ROPs | 64 | 64 |
| Core Clock | 1607 MHz | ~1600 MHz |
| Boost Clock | 1733 MHz | ~1800 MHz |
| Peak FP32 Performance | 8.9 Teraflops | 13 Teraflops |
| Memory | 8GB GDDR5X | 8-16GB GDDR6 |
| Memory Interface | 256-bit | 256-bit |
| Memory Speed | 10 Gbps | 16 Gbps |
| Memory Bandwidth | 320 GB/s | 512 GB/s |
| TDP | 170-200W | 180W |
Last Updated: May 21, 2018