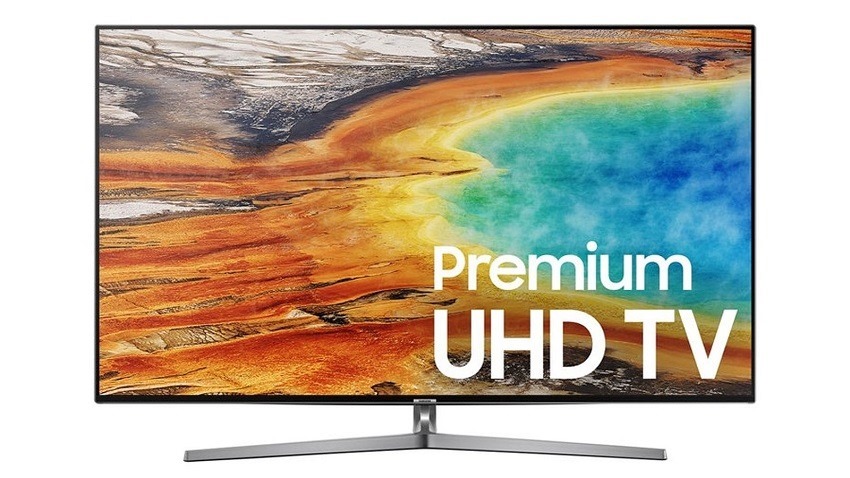 Samsung is well established within the upper echelon of TV makers in the world, and for good reason. Year on year their new TV launches are outstanding, with the company revealing a whole new QLED line at CES earlier this year. But those are outlandishly expensive TVs – not designed for the more regular users out there that are craving their fix of 4K. For that, Samsung is launching a new line of TVs that won't break the bank, but retain all of the really important features.
The MU series will vary in feature sets and quality, with models going up from the MU 6 to MU 9 series. All sets in each bracket will include the essentials. Native 4K resolutions. High-Dynamic range. Smart TV features. The works. What will vary is the quality of more flexible parts. The quality of the TV panel for example, or the frame the entire thing is mounted on. Which leaves you to decide what's most important.
The MU 6 series, for example, starts at a really low $550. Scaling up to the MU 9 series you can expect to pay closer to $1999, but with the expectation that you'll get a bigger screen, richer colours and smaller touches like anti-reflective coating on the panel. The sizes vary quite wildly too. Starting at a rather small 40-inch, each series can have entries that scale all the way up to 82-inch. Which will scale the price up in equal measure.
Despite that, it's a smart move by Samsung in their heated competition with makers such as Vizio and HiSense. The upper market 4K TVs will always be the talk of the crowd, but their astronomical prices (Samsung's QLED range starts at $2800) always put them out of reach for the mainstream. This MU series, however, is much more considerate.
Last Updated: April 7, 2017