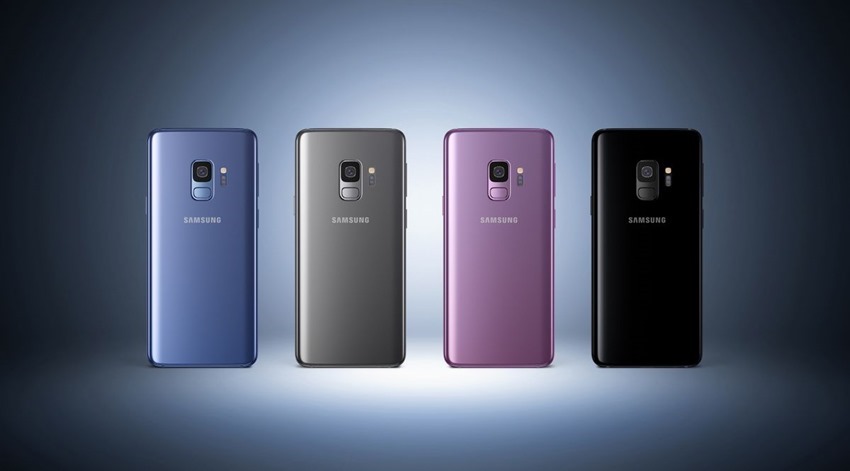 Last night, Samsung unveiled its brand new Samsung Galaxy S9 and S9+. Samsung promised it would change the way that we communicate, and bandied about the idea that this new phone would "reimagine" cameras on phones. It doesn't really do either of those things.
Featuring a form factor that's largely unchanged from the Galaxy S8, the S9 features a rounded display at the front of the device, along with very slim bezels, helping the screen and the body seem like its one, singularly moulded futuristic device. There are a few other small improvements and tweaks, but it doesn't look very different to the S8 at all. For those of you with the S8 who keep getting your smudgy fingerprints all over the camera when you're trying to unlock the device, Samsung has now positioned its fingerprint scanner below the camera. The phone will support three different biometric security mechanisms: iris, fingerprint, and facial recognition. Of course, you could use regular passwords and keys as well.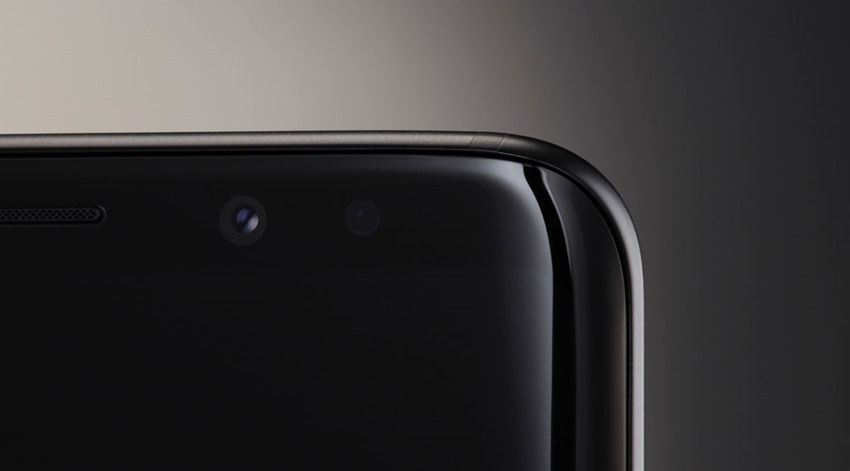 Because it's one unified device, it also conforms to IP68 water and dust ingress proofing, so it'll stand being submerged for up to half an hour in 1m of water. The screen itself is a 5.8-inch QHD+ Super AMOLED display with a resolution of 1440 x 2960, at a super crisp 529 pixels per inch. The S9+ will instead have a 6.2-inch Quad HD screen with 567 pixels per inch.
Unlike many new phones, Samsung has opted to keep the 3.5mm headphone jack, presumably because they just not courageous enough to nix the thing yet. What is nice is that the phone will feature two speakers: one at the bottom of the phone, joined by one at the top to allow for real stereo, and audio that's 1.5 times as loud as the S8. It'll support Dolby Atmos as well.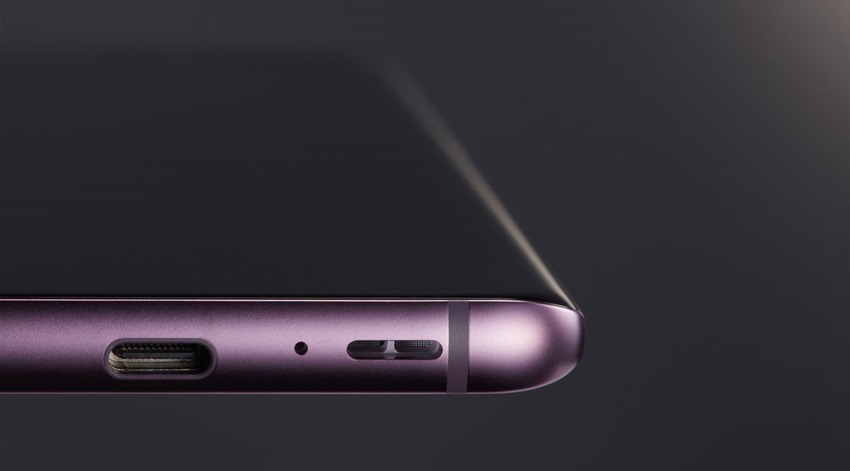 As for specs, Samsung has opted again to use their own Exynos processors for half of the world, and the Qualcomm solution for the other. Within EMEA territories, you'll get Samsung's Exynos 9810 Octacore CPU, while those in the US and Chine will get Qualcomm's Snapdragon 845. The Exynos is clocked slightly higher than the Snapdragon, but there's shouldn't bee much of a gulf in performance. Oddly, while more big flagships are increasing the amount of RAM, all models of the Galaxy S9 will pack just 4MB of the stuff. It's honestly enough for mobiles, but a bit disappointing when you consider that 6GB seems to be the new standard.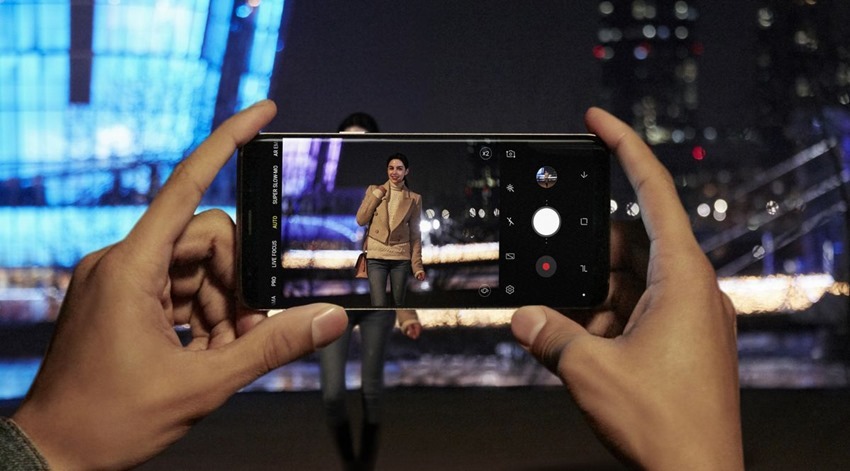 And the important camera? It's undoubtedly the Galaxy S9/+'s biggest and most important feature. Though it's a single lens (skipping out on the increasingly popular dual lens setup in many competitors), it features some genuinely impressive tech for a smartphone camera. The 12MP shooter will automatically adjust the aperture depending on lighting conditions, much the same way that human eyes do. In low-light conditions, the phone will adjust to a f/1.5 aperture, which is the widest in a smartphone to date. It means you'll have night-time shots with far less noise and colour degradation.
The phone will also shoot at an impressive 960 frames per second, allowing for incredible slow-motion videography. On the front of the device you'll find an 8MP shooter with an f/1.7 aperture, which is also used for the aforementioned biometric stuff.
Thiefing a bit from the iPhone X, Samsung has revealed that the new S9 range will allow you to make a digital emoji of yourself, and use AR features to bring your little avatar to life.
"AR Emoji uses a data-based machine learning algorithm, which analyses a 2D image of the user and maps out more than 100 facial features to create a 3D model that reflects and imitates expressions, like winks and nods, for true personalization. AR Emoji shares your real-life feelings not only in video but also with a range of stickers in uses a standard AGIF file format, so users can share their emojis across most third-party messaging platforms."
Well okay then.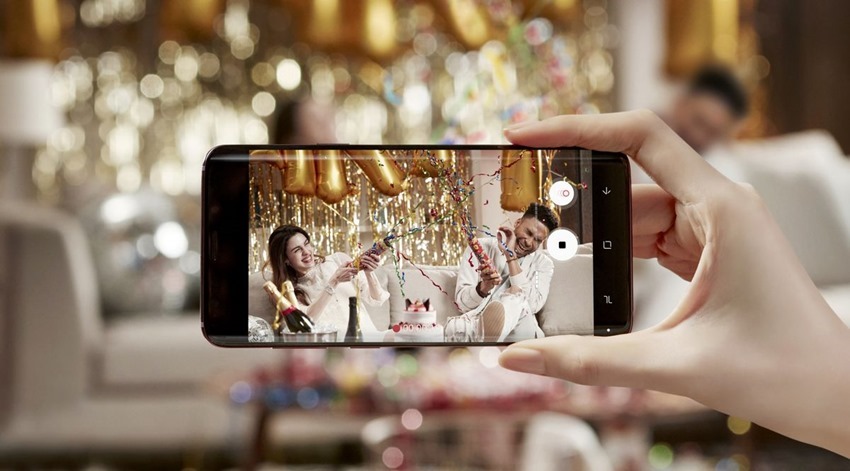 Honestly, while the camera does seem nice, there's hardly much other reason to rush out to upgrade. The constant cycle of smartphone iteration has become dull and tiresome – and there's increasingly little to become excited about with each new minor upgrade. Sure, the camera is indeed impressive and it's handy to have a superior snapper on your person at all times – but you'd probably be better served spending half as much as you would on a new phone by buying a new camera instead. Your current phone probably works just fine.
The Samsung Galaxy S9 retails for a starting price of R15,499 for the 64GB version, while the 128GB S9+ sells for R17,999. That's the deposit on a small car.
Galaxy S9
Galaxy S9+
OS
Android 8 (Oreo)
Display
5.8-inch Quad HD + Curved Super AMOLED, 18.5:97, 8 (570ppi)
6.2-inch Quad HD + Curved Super AMOLED, 18.5:97, 8 (529ppi)
Body
147.7mm x 68.7mm x 8.5mm, 163g, IP689
158.1mm x 73.8mm x 8.5mm, 189g, IP689
Camera
Rear: Super Speed Dual Pixel 12MP AF sensor with OIS (F1.5/F2.4)
Front: 8MP AF (F1.7)
Rear: Dual Camera with Dual OIS
– Wide-angle: Super Speed Dual Pixel 12MP AF sensor (F1.5/F2.4)
– Telephoto: 12MP AF sensor (F2.4)
Front: 8MP AF (F1.7)
AP
10nm, 64-bit, Octa-core processor (2.7 GHz Quad + 1.7 GHz Quad)10
10nm, 64-bit, Octa-core processor (2.8 GHz Quad + 1.7 GHz Quad)

Memory
4GB RAM
64GB/128GB/256GB + Micro SD Slot (upto 400 GB)11
6GB RAM
64GB/128GB/256GB + Micro SD Slot (upto 400 GB)11
SIM Card
Single SIM: Nano SIM
Dual SIM (Hybrid SIM): Nano SIM + Nano SIM or MicroSD slot
Battery
3,000 mAh
3,500 mAh
Fast Wired Charging compatible with QC 2.0
Wireless Charging compatible with WPC and PMA
Network
Enhanced 4X4 MIMO / CA, LAA, LTE Cat.18
Connectivity
Wi-Fi 802.11 a/b/g/n/ac (2.4/5GHz), VHT80 MU-MIMO, 1024QAM,
Bluetooth®v 5.0 (LE up to 2Mbps), ANT+, USB type-C, NFC, Location (GPS, Galileo, Glonass, BeiDou)12
Payment
NFC, MST
Sensors
Iris sensor, Pressure sensor, Accelerometer, Barometer, Fingerprint sensor, Gyro sensor, Geomagnetic sensor, Hall sensor, HR sensor, Proximity sensor, RGB Light sensor
Authentication
Lock type: pattern, PIN, password
Biometric lock type: iris scanner, fingerprint scanner, face recognition,
Intelligent Scan: multimodal biometric authentication with iris scanning and face recognition
Audio
Stereo speakers tuned by AKG, surround sound with Dolby Atmos technology,
Audio playback format: MP3, M4A, 3GA, AAC, OGG, OGA, WAV, WMA, AMR, AWB, FLAC, MID, MIDI, XMF, MXMF, IMY, RTTTL, RTX, OTA, APE, DSF, DFF
Video
MP4, M4V, 3GP, 3G2, WMV, ASF, AVI, FLV, MKV, WEBM
Last Updated: February 26, 2018