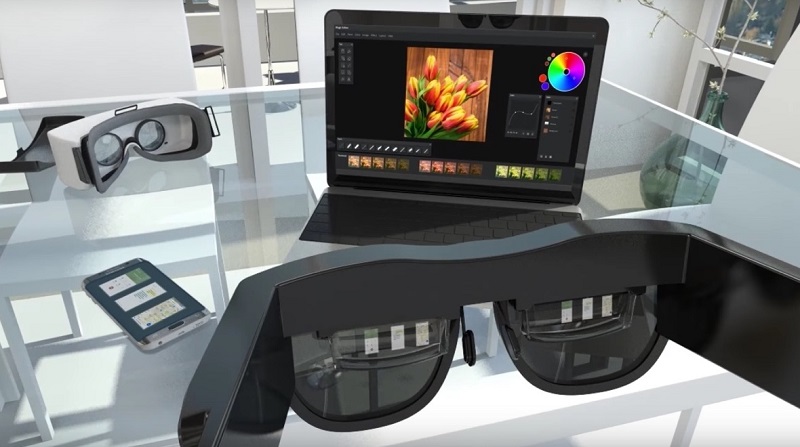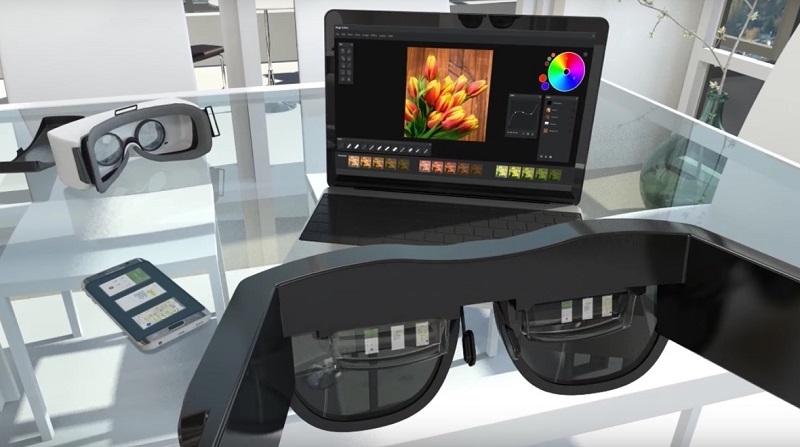 Google worked on their smart glass technology for quite a while before eventually resigning it to research and medical companies, forgoing any big commercial release. While the technology offered many practical benefits, consumers didn't really grasp the concept and many people found the technology a little too invasive. Samsung still believes in the idea though and is due to launch their own set of glasses called Monitorless, which looks to do something similar while also opening it up to more features and business applications. Samsung has revealed the following info as part of their build up to the official launch at the upcoming Mobile World Congress.
It's not going to win any fashion awards, but Samsung have actually been able to pack a significant amount of power into the small frames, with one arm serving as a processor and projector with the other serving as a battery and speaker. The lenses which feature electrochromic glass panels behind the lenses can also be used for both augmented reality or virtual reality based on the preferences of the user.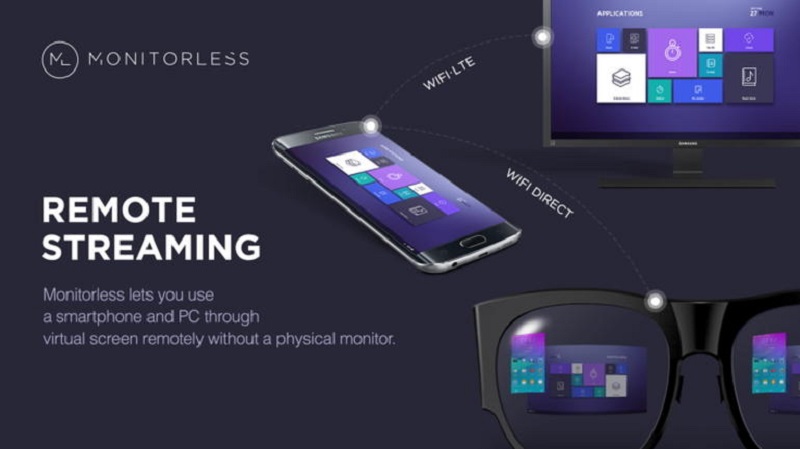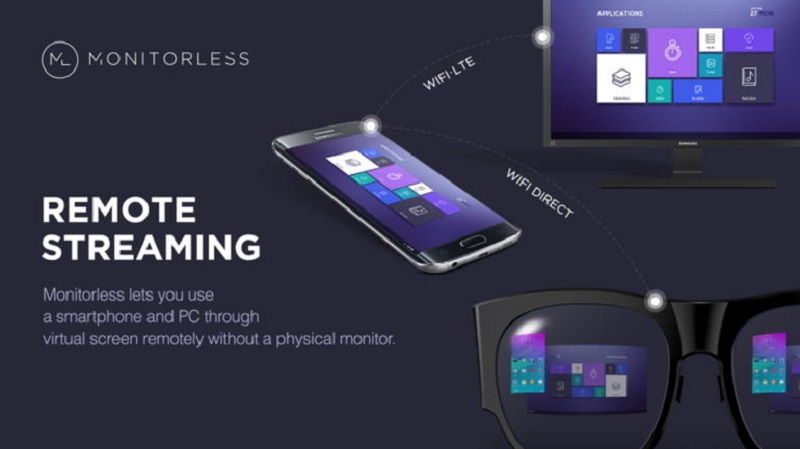 What is different about Samsung's take on the technology is that they are less reliant on trying to create a platform for apps that run on the glasses and more using it as a means to stream content to its wearer, provided those devices are on the same wi-fi network . The glass panels can display content streamed from either a smartphone or a PC, opening up the glasses to a wider range of uses, including games and viewing of business documents without a person requiring to be at their desks or look at their phones. It can even show both at the same time:
I personally love the way the devices can seamlessly switch between AR and VR and this could give Samsung some considerable clout in the industry with being able to operate in both. The appeal that it can stream content rather than be designed to run custom software also opens it up to a world of possibilities. Most people will struggle to find a practical use for these devices though. As such, the real determinator of success behind a device such as though lies within the applications created for it and this is also where Samsung spending their focus.
Along with the new Monitorless glasses, Samsung is also going to be releasing a series of Apps for its Gear VR which may eventually find its way to this device as well. The first is an app titled Relúmĭno, which will enable visually impaired people to view media content and television better. They have also developed a VuildUs app lets home decorators take a VR rendition of their room to the furniture store to size up furniture at the store and buy it if they like how it looks.
Lastly, and perhaps more open to a wider audience is an app titled traVRer, which will serve as a 360-degree video app that lets users visit various landmarks around the world with mood, noise and events captured.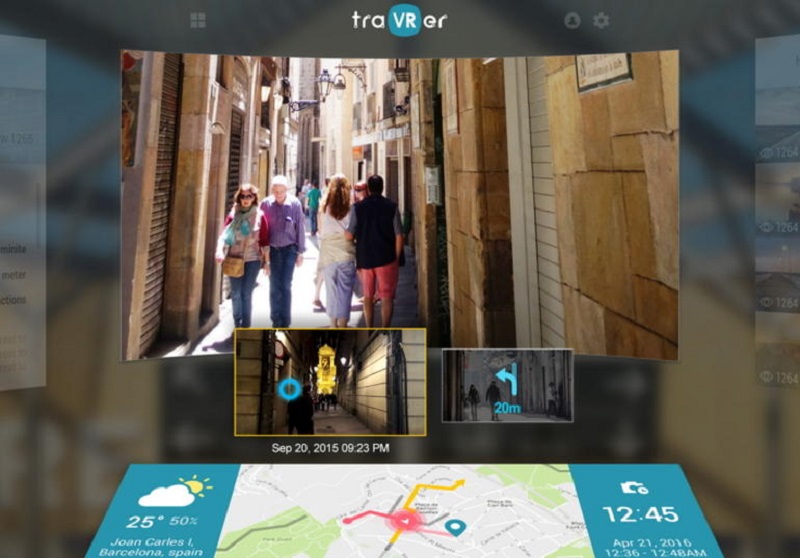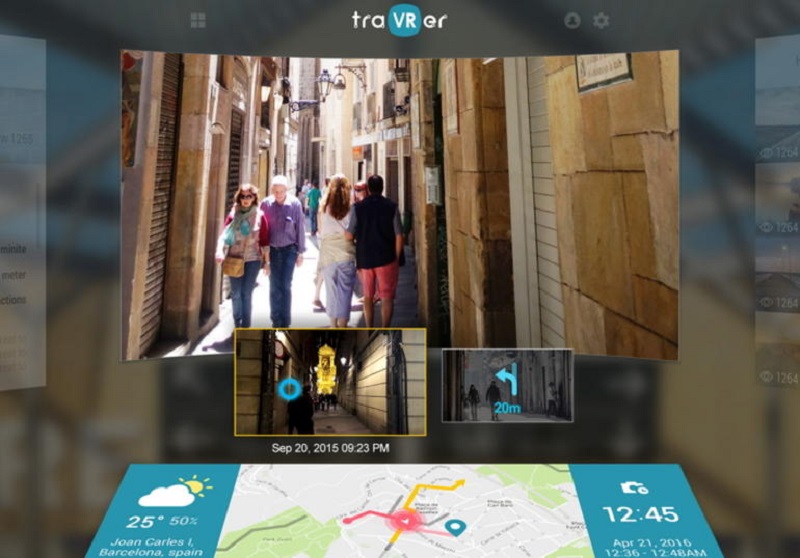 Samsung is certainly committed to a future involving VR and it's great to see their innovate ideas not just in their design of the new Monitorless glasses, but also in the applications they can see for the technology. I still see VR as a bit if a gimmick, but Samsung is going a long way to get me excited about the potential of this technology.
Last Updated: February 22, 2017