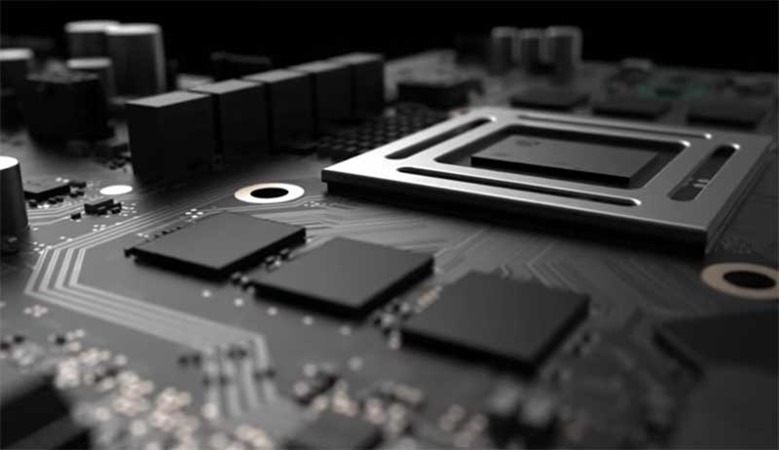 The PlayStation 4 Pro is out today in South Africa. In some ways, it's a little like 2 PS4's duct-taped together. A more powerful GPU, an increased CPU clock and some of the best upscaling technology available deliver a console that's capable of pushing out 4K, and close-to-4K visuals. It's a sort of mid-generation upgrade, a premium console for those who demand a little more.
Next year, Microsoft will be doing their own upgrade to the Xbox One, in the form of its Scorpio. We don't know too much about it, other than that it'll be around 50% more powerful than the PS4 Pro, if Microsoft's target specs are anything to go by.
Microsoft asserts that its 6 Teraflop Scorpio, presumably powered by AMD's Polaris GPU tech, will run games at 4K natively. That sort of computational power comes at a price – and many assume that the Scorpio will end up being a ludicrously expensive machine.
That may not be the case.
Speaking to Ausgamers, Xbox Head Phil Spencer says that the design ethos behind the machine isn't to compete with the highest end PC's. Instead, it's all about balance, and as such, should come in in at "console pricing."
"When you talk to me about Scorpio, the term I use about the architecture isn't the six teraflops which is obviously what we've announced, it's balance. Really what it is, is you want a platform that is balanced between memory bandwidth, GPU power, you know, your ability to move memory and [an] amount of memory around in many ways is more inhibiting to the performance of your game than absolute teraflops on any one of the individual pieces, and when we designed Scorpio we really thought about this balanced rig that could come together at a price-point.

Like, I want Scorpio to be at a console price-point, I'm not trying to go and compete with a high-end rig. And because we're building one spec, we're able to look at the balance between all the components and make sure that it's something we really hit that matters to consumers and gamers."
We don't know the nitty-gritty, but we're really hoping it ditches the Jaguar and even Polaris, for Zen and Vega – but that's probably just wishful thinking.
Last Updated: December 7, 2016