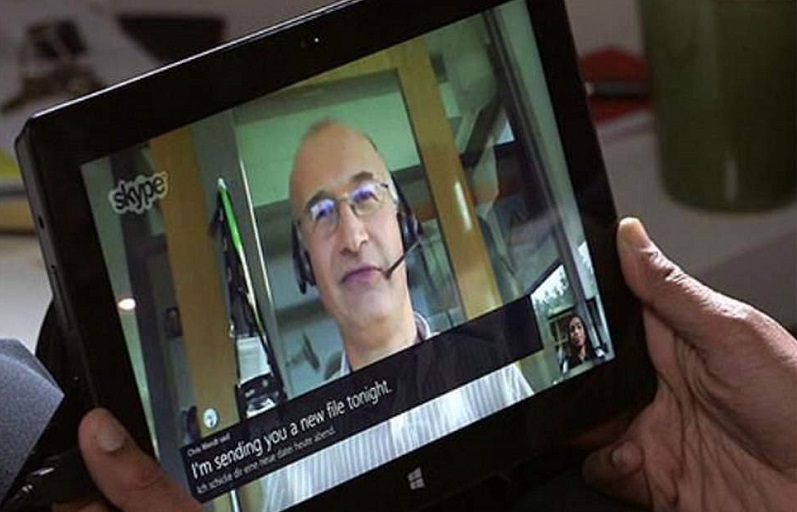 Many might consider it dead, but Microsoft is continuing to make massive updates to the once dominant Skype, to try to win people back to the communication platform. And one of the big target markets they are after is the hard of hearing market. Microsoft has revealed that Skype will be getting a new feature which will automatically caption and subtitle the communication taking place during a call to allow those people to follow along in the conversation.
This type of feature is something we have seen become a trait of Microsoft who has already made similar steps in both making the Windows 10 operating system more useable to many people with visual disabilities, along with making an Xbox controller that caters for various types of physical disabilities. This new update to Skype is certainly a nice feature that makes perfect use of speech to text technology to allow for those with disabilities to benefit from technology just like the rest of us. This new feature can be activated simply by pressing the "more," or (+), button during a call and turning subtitles on. This can be set as a default, too.
While I'm still not completely sure we will see many people move over to Skype as a result, it's nonetheless a fantastic new feature from Microsoft and hopefully one which will add value to many people who could benefit from it. With Microsoft continuing to develop the platform though it's clear they want Skype to stay around for much longer – so expect to see many more feature updates coming in the near future.
Last Updated: December 4, 2018