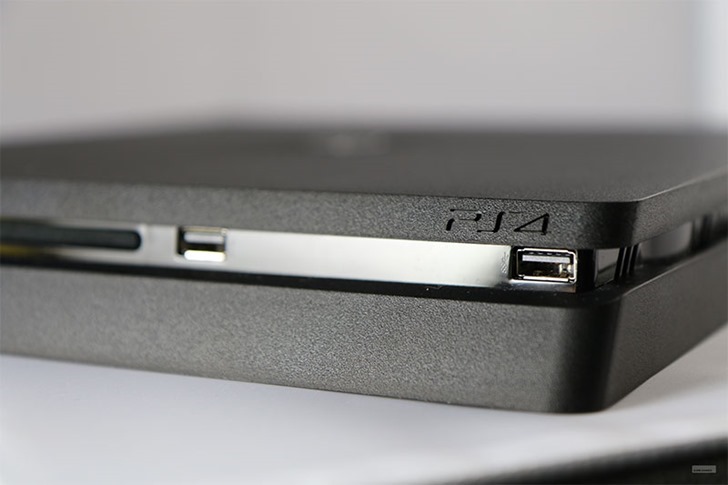 Yesterday, pictures of a yet-to-be-officially-revealed PlayStation 4 surfaced, showing off Sony's latest hardware before the company was ready to have it made public.
Slightly smaller, slightly slimmer and –in my opinion – slightly uglier, the new console ditches the odd touch buttons in favour of something more physical. It also ditches the optical port, meaning the only option for audio is through HDMI. That may or may not be a problem for some people, depending on their audio systems, but HDMI allows for far better audio than TOSLINK anyway.
At this point, it's becoming quite obvious that the newer, slimmer PS4 is very, very real. We'll probably get to see its reveal next month at Sony's New York Event. Thing is, despite it being obviously real, Sony really doesn't want you to know about it. Yet.
Eurogamer managed to get footage of the unit booting up, but have since removed said footage for legal reasons.
"Upon taking legal advice, we have removed the video previously referenced in this article," Eurogamer says. It's not quite certain whether or not the legal issues stem from Sony, or if it's because the slimmer PS4 in question perhaps fell off the back of a truck, opening up a whirlwind of legal repercussions under UK law.
Anyway, the internet never forgets, so here's a mirror of Eurogamer's video, showing the very real, slimmer PS4 booting up.
What do you think? I suspect we'll see this model replace the current PlayStation 4, and be sold alongside the NEO once that is out. I honestly prefer the angular design of the PS4 as it stands now, over the softer, rounded square that this machine looks like.
Header Image via Eurogamer
Last Updated: August 23, 2016