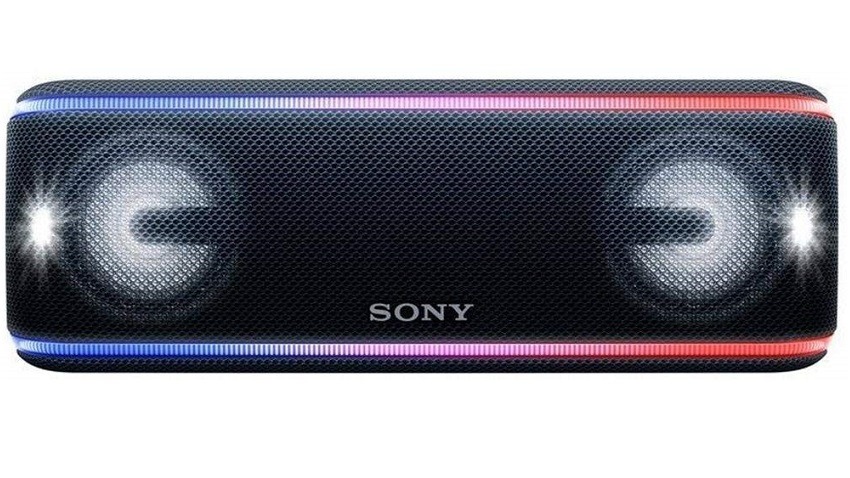 I want to show you something. Back in the day, the coolest kids on the block would lug one of these monstrosities around when they wanted to play some funky fresh jams no matter where they were: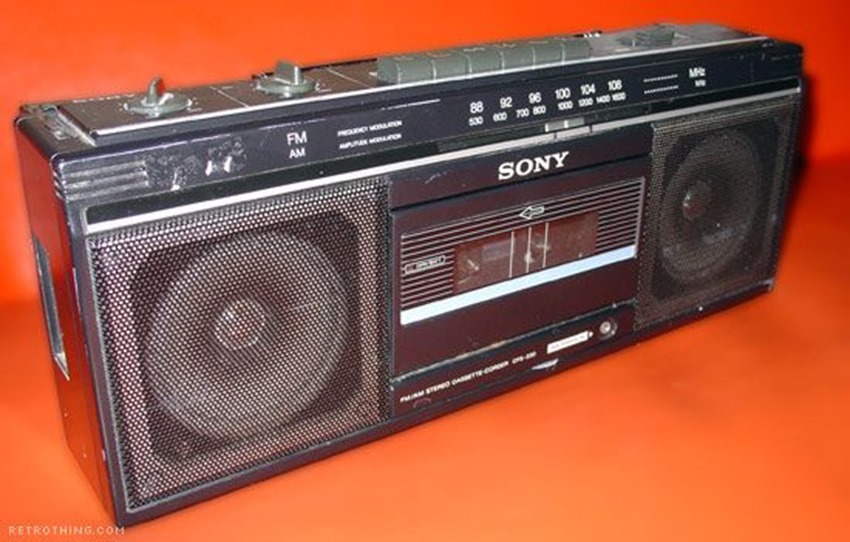 That my friends, is what you call a boom box. It was heavy, it'd collapse your spine in half if you didn't lift with your legs and it'd gobbled up the biggest batteries on the block like Eskom going through its current diesel supplies. These days? We can start a party and broadcast our music to anyone within earshot for hours at a time thanks to our smartphones.
A Spotify account, a 4G SIM card and and a decent chunk of storage means that your own awesome mix isn't limited to a dodgy cassette that needs to be flipped over so that you can hear the rest of that Red Hot Chilli Peppers single of Californication. The catch here, is that smartphone speakers are kind of…well, rubbish.
While there are a few exceptions (Sony's Xperia phones being a notable example here), the sound usually vibrates at a resonance that makes it sound like a concert is being held inside of a tin can. Enter Sony with their SRS-XB41 Bluetooth speaker. It's big, you can club someone to death with it and it has more bass than should be logically possible.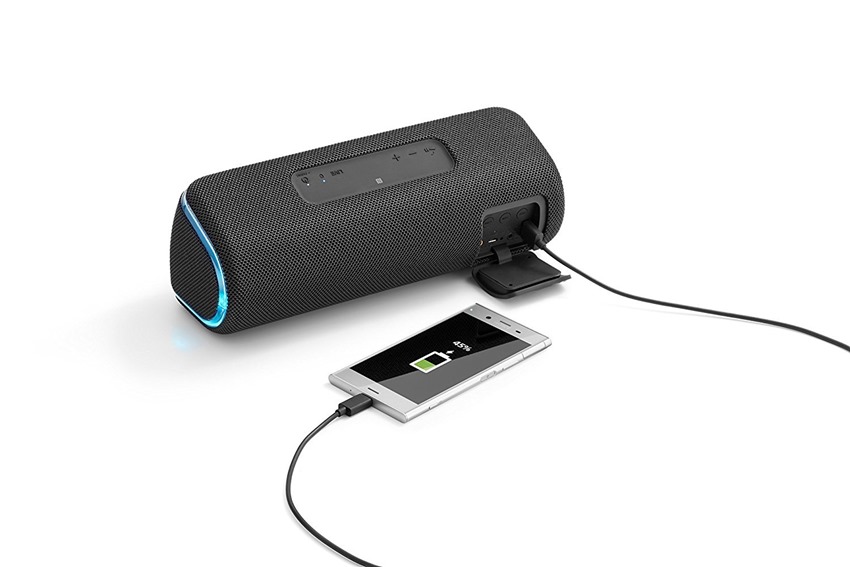 When it comes to a heavier sound, the Sony SRS-XB41 is damn good at reproducing the funkiest of jams with an aural range of Andre the Giant's voice pipes. If what you're after is music reproduced with the heaviest bass possible while compromising on other sound ranges, then the Sony SRS-XB41 is for you. It's adamant in its direction, for better or for worse, and it knows exactly what type of audio it wants to create.
First up, let's take a look at the physical side of this beast. Out of the box, you've got a boom bar that measures in at 29.1cm x 10.4 cm x 10.5cm or 11 1/2 in x 4 1/8 in x 4 1/4 " in American. The beastly rebel bass weighs in at around 1.5kg, with an IP67-certification which means that it can do more than just survive a few splashes of water. Drop it in some water, and the SRS-XB41 will still work just fine. Seeing as how this loan unit costs north of R3000 at retail, I was too scared to do more than just leave it outside during an afternoon drizzle, so here's a video of its water-wings being tested:
In case you were wondering, yes it survived an afternoon shower and a dip in the pool. You'll get water protection of up to 30 meters depth with the SRS-XB41, with the rest of the boom tube being designed towards being a party showcase thanks to an array of LED lights dotting the face of the speaker. Hardly a dealbreaker, but kind of annoying for the pedantic DJ.
It's a nice touch, a Technicolor array of lights that pulsate nicely enough but good luck getting those blips to blink with the music. Instead, the SRS-XB41 goes at its own pace and out of sync with whatever happens to be playing.
When it comes to buttons, the SRS-XB41 has a minimal setup. Less is more, and beyond the volume buttons, a power option and a mode selector at the bridge, you'll have to dig around the bag for a rubber compartment that can be pried open to reveal a series of connections and a few more buttons embedded within.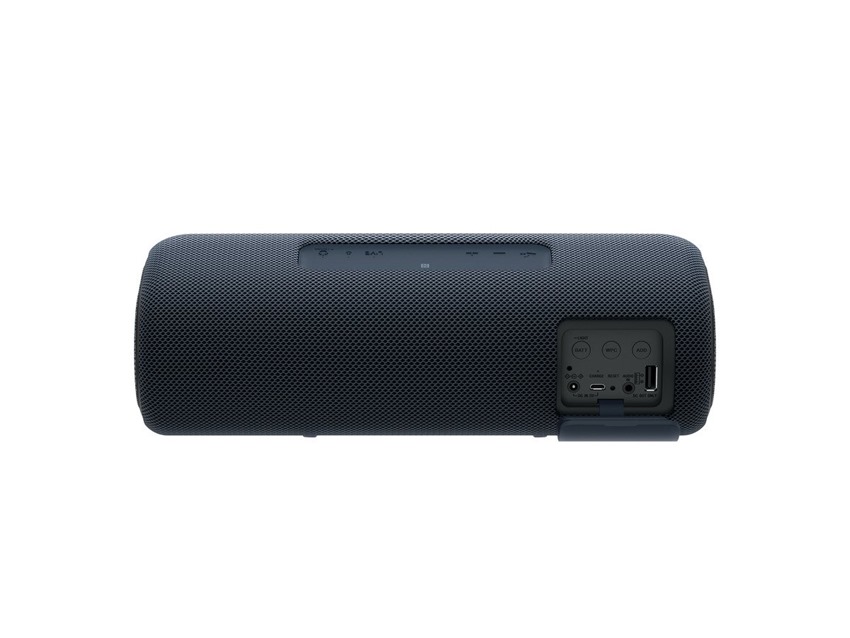 What is lovely though, is that you can activate what Sony calls Party Mode. It basically turns the speaker into a mini electronic drum kit, that can you can use to tap out percussive solos like some sort of rhythm-obsessed mechanic who likes to fix things with a hammer. It's weird, it's for a niche audience and it's nice to see that Sony hasn't lost that spark of creative madness.
So how well would this speaker really work in a party situation then? I'll tell you something: I'm pretty certainI'm partially deaf now thanks to a weekend test that I did. On the one side of an open garage, I had the SRS-XB41. On the other side? A beach buggy, that housed a throaty 1600 VW Beetle engine. My ears are still ringing, not only from the monstrous sound of a tuned engine spitting hellfire in my left ear, but also from the SRS-XB41's full aural force assaulting my right ear with a stream of Mastadon.
Hot damn, this chunky speaker is loud. I still think that sound has many various layers of quality and taste when it comes to personal preferences, but if you were looking to start a house party and drop the bass, the SRS-XB41 should have you more than covered for a modest jam session. Heck, I've been using this device for more than that. I've had it setup as a jerry-rigged PC speaker for gaming, and thanks to its astonishingly hefty battery life, I've managed to use it for days before it required a quick recharge.
For more subtle music however, such as some good ol' Blaze Foleyor a quick dose of Enya? I'd rather have my melody fed into my ears via a good quality headset. A bump in bass works for certain songs, certain genres, but it's an approach that doesn't suit every taste of music under the sun. Still, it's hard to fault the the SRS-XB41 for its dedication. It's like buying a Ferrari when you live in the suburbs.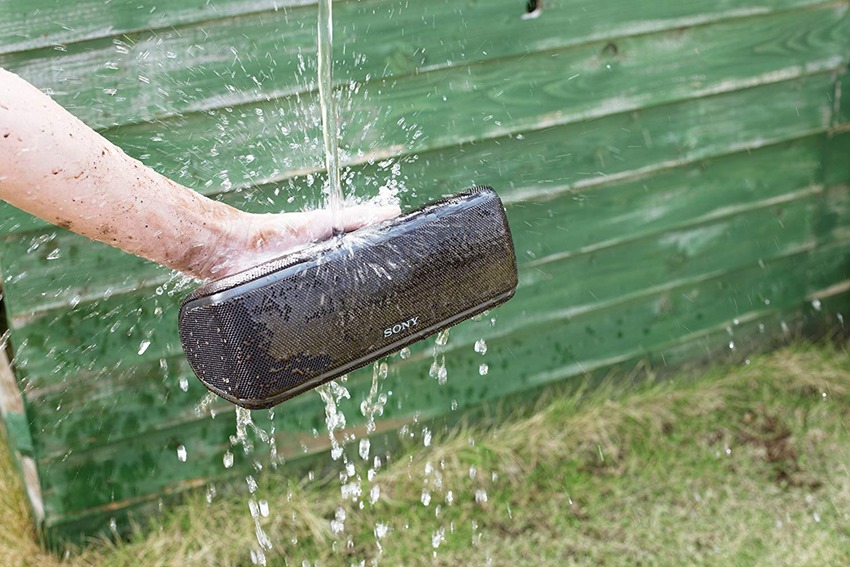 There's one more feature on the SRS-XB41 that's worth a mention at least, because if the bass is too much treble for your ears, then there is a live mode option. Honestly, it's best to avoid this like the plague, as compared to the thumping mids of the default sound system, Live mode sounds tinny, moody and makes music sound like it was recorded in the Marianas Trench thanks to its muddy output.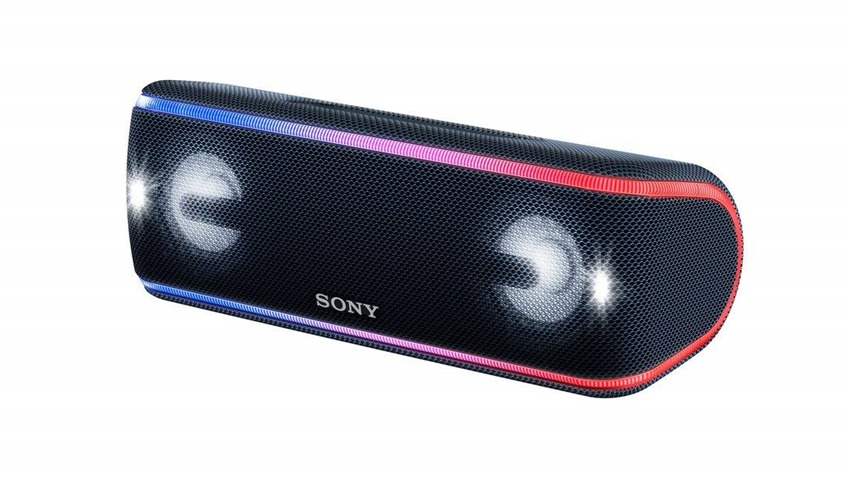 It may not be for everyone, but the Sony SRS-XB41 still manages to excel in the direction that it's aimed at. It's loud, in your face and its built to outlast an ice age.
Last Updated: April 3, 2019