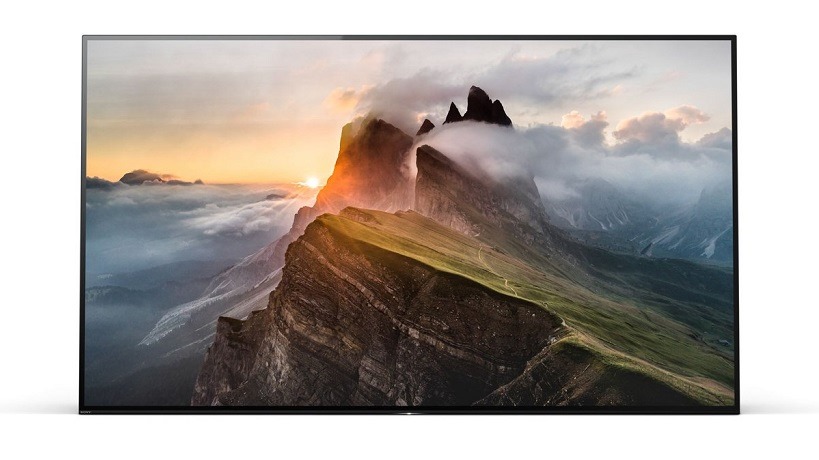 In terms of OLED in the exorbitantly expensive TV space, no one but LG has really been dying on the sword over the technology. It's undoubtly the best there is too. With the focus on HDR and peak brightness coming into the fold, OLED has helped push LG's sets (such as the B6) right to the forefront, with unparalleled black levels, exceptional local diming capabilities and nit values high enough to burn your retina right through. And even if Samsung is trying to push other avenues, Sony is taking them head on.
Even if it's likely using an LG panel itself, Sony revealed their intent to get into the 4K OLED market during CES over the weekend, with the company taking the lid off a brand new range of Bravia sets. The TVs will range from 55 to 70-inch displays, all equipped with Dolby Vision HDR compatibility, smart TV functions by way of Android software and an extremely thin design. The TV is so thin, in fact, that all its connections were shifted to the leg that acts as the stand – a bit of a different approach to LG's new set, which simply doesn't ship with one at all.
Speakers aren't on the stand though, with Sony instead opting for a rather novel technique that's likely going to make a good sticker for the box. Instead of speaker bars around the edges of the screen, Sony has baked audio into the panel itself. Dubbed Acoustic Sound Surface technology, Sony claims that the screen itself vibrates, with sound resonating from the panel from edge to edge. It's not the first of its kind (with earlier iterations not doing too hot), but it's a unique approach that you're likely going to ignore if you have a great surround sound setup already.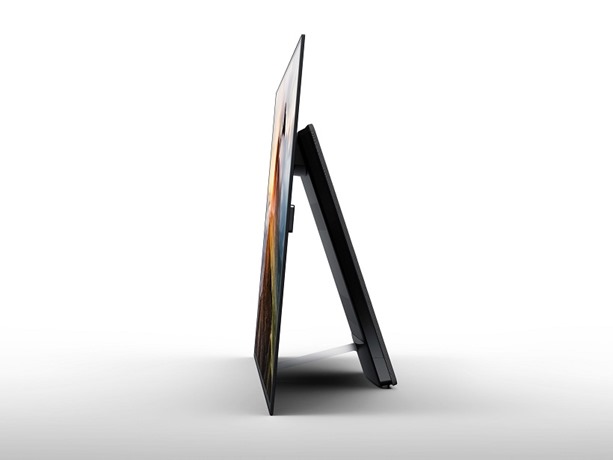 Picture quality is the real draw here, with OLED already proving a success with LG last year. The individually lit diodes are a far cry ahead of their LCD competitors, and there's no question that they're the better choice for the new dawn of HDR content. But with LG's own sets ranging from $2500-$5000 last year, it's a space that also incredibly exclusive still. Sony didn't announce a price for its new Bravia TVs at the press conference, but it's unlikely that they're aiming for much less at this point.
OLED is still expensive, and it's way Samsung is instead focusing on LCD panels that get close enough for a much lower asking price. But if you're in the market, LG and Sony have convincing candidates – and the competition in the OLED space is ultimately just good for everyone.
Last Updated: January 9, 2017