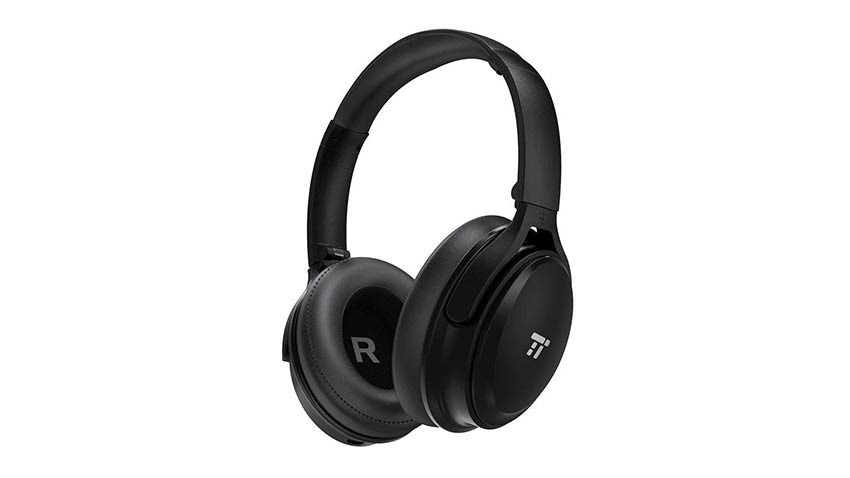 If you have the money, the best noise-cancelling headphones you could buy right now are the Bose QuietComfort 35 II or in our opinion, the king of them all, Sony's WH-100XM3. Headphones like that are a bit of an investment though, putting them well out of reach of the average consumer. For most, the thought of spending between R6000 and R8000 on a set of cans is preposterous and that price tag may as well be R500 000 because it's equally out of reach.
That's where Taotronics comes in. The Shenzhen-based tech company has been making waves recently by delivering great quality wireless Active Noise Cancelling headsets at a fraction of the price you'd usually pay. I received the R1500 Taotronics TT-BH22 for review, not expecting very much at all. Instead, I've been pleasantly surprised by an affordable headset that comes exceptionally close to delivering the experience you'd get from a much more expensive set.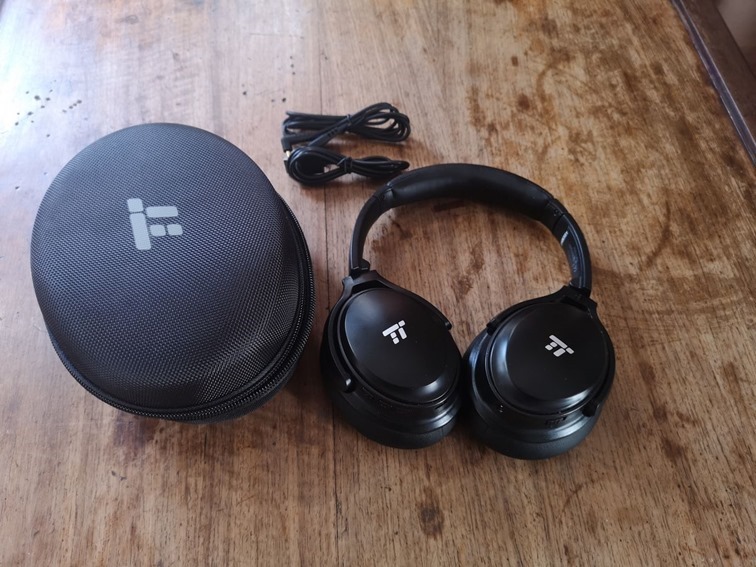 Aesthetically, the BH22 is an unashamed clone of Bose's favoured noise cancelling darling. It features an almost identical design, with the same sort of swivelling leather oval cups and an adjustable leather-covered metal headband. As with the Bose, the set folds up well for travel, and it also includes a decent hard case with a pouch for carrying the included cables. Even the button layout is similar. On the right cup, you'll find buttons for power and pairing, which doubles as a pause and play button. Below that there are two buttons that double as track skipping and volume buttons depending on if they're held in or pressed. At the base of the cup is a micro USB port for charging. I'd loved to have seen it replaced with a USB C port, but that's a minor niggle.
On the left cup, you've got a 3.5mm jack and the physical button to enable noise cancelling. This is one of the set's concessions. You need to switch the headset on and switch on noise cancelling to activate its primary feature. While the set is well constructed, the outer cups are made from a semi-shiny, cheap feeling plastic. Thankfully the leather cups are soft and comfortable, making up for the slightly tacky exterior. Unlike the Bose, the BH22 doesn't come with built-in Google Assistant, but that's to be expected given its price. What I didn't expect? How good they sound.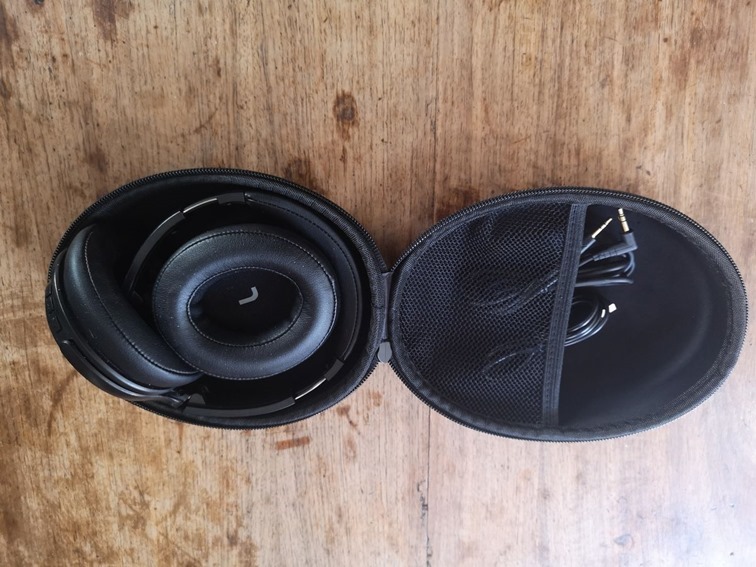 I was pleasantly surprised by the Taotronics sound signature, which couples punchy bass with bright, tonally exciting highs. The mids are, admittedly, a little recessed so acapella music and anything else that relies on strong, prominent vocals may sound a little flat. The treble is bright and crisp and handled just about everything I listened to nicely. I will say that the bass is perhaps a little too harsh, and when coupled with the slight sense of pressure you get from having noise cancelling turned on, can lead to aural fatigue after a few hours. Still, it sounds really good, and way better than I expected it to. There are a few caveats worth noting though.
The BH22 supports Bluetooth 4.2, but without any of the fancy, modern codecs like aptX and LDAC. It means that without the ANC switched on, sound can be a little hollow. When used with the 3.5mm cable, that hollowness goes away entirely, so it's likely a result of the lossy Bluetooth compression. Switch the Noise-cancelling on, however, and it sounds pretty good. As for the noise cancelling itself, it's decent. More expensive sets use hybrid noise cancelling, which means that there are microphones positioned on the outside of the device and on the inside. These pick up external and internal disturbances and disruptions and send the opposite audio signals through the headset, cancelling out noise.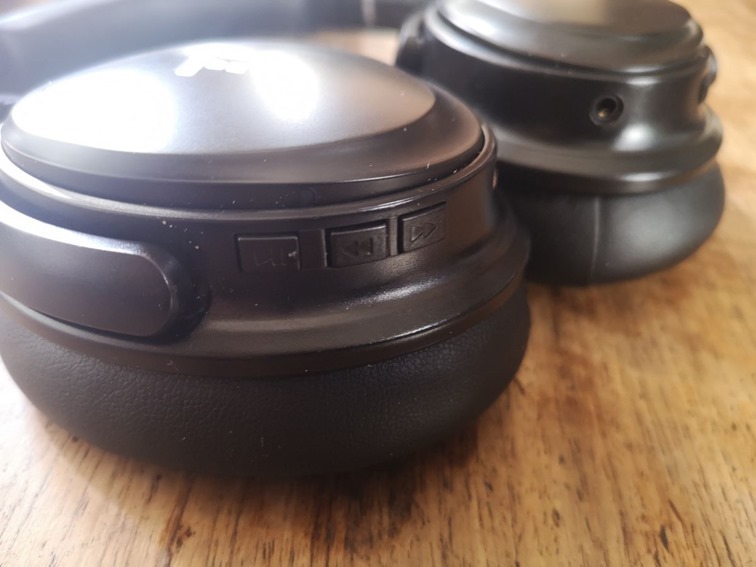 The BH22, however, uses feedback noise cancelling, so the mic is on the inside, listening to the same signal that gets sent to your ears. It compares it with the source and does its best to filter out extraneous noise. That does mean that's it's not very good at dealing with high-frequency sounds, so it won't be very good at – as an example – cancelling out your neighbours yapping dog, or the screaming children next door. It's also not great at removing things like wavering keyboard tapping. It's pretty good at removing constant hums, like the tumble dryer, air conditioner or a spinning fan though. There is, however, a slight but perceptible hiss when the noise-cancelling is turned on but there's nothing playing. It is, once again, a minor niggle.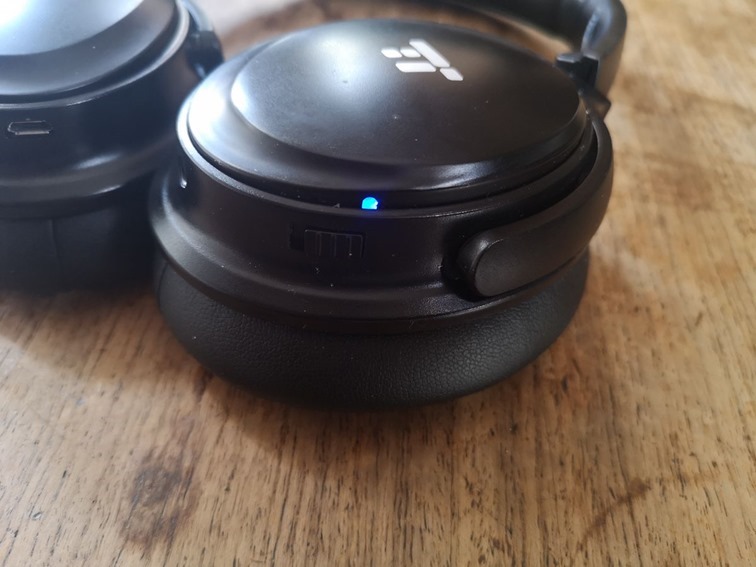 Taotronics suggests that the BH22 has around 25 hours of battery life on a single charge, with noise cancelling turned on. In my own testing, I've gotten closer to 21, which is still exceptional and rivals much more expensive headsets.
They're available from Takealot for R1499.
Last Updated: May 6, 2019
Taotronics BH22 Active Noise Cancelling headset

The Taotronics BH22 then, is a headset of caveats and compromises. There's no single thing where it truly excels, but when taken as a whole, and compared to sets that cost five times as much it's easy to recommend. I was legitimately surprised at how close it comes to delivering a similar experience to much more expensive sets, and I can't wait to see how Taotronics improves with later models.