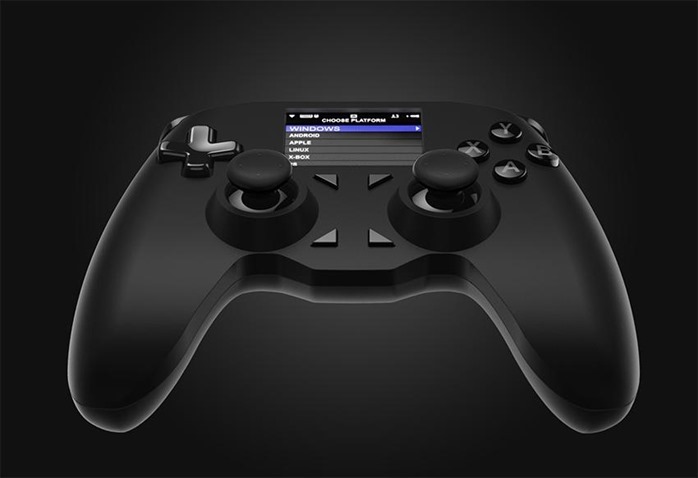 I'm fortunate to have all of the current consoles, along with a gaming PC – so I jump around between systems. It means getting used to a myriad of different controllers as I migrate between them. It becomes a bigger issue, when I play with – as an example – a premium controller like the Xbox One Elite controller or a Scuf – and then miss those features when I play on a different system.
There are solutions to that! Devices like the Cronus Max or Titan One let you use whatever controller you like across a range of devices. Here's another solution, which comes with its own benefits. It's an all-in-one controller that will work on just about any system – and has a few interesting features to boot.
The ALL Controller is a highly-configurable universal controller that can be used in either wired or wireless configurations (using the included USB Dongle or Bluetooth) on the Xbox 360, Xbox One, PS4, PC, Android or Mac – with Switch, Wii and Wii U support being added later. It has a built-in LCD screen that lets you assign macros and comobs, and also adjust things like sensitivity and dead-zones on the fly. The system can store up to 16 profiles, letting you cycle through them. For Pc games without explicit controller support, you can map keyboard and mouse inputs instead.
If you fancy yourself a bit of a pro-gamer, the ALL has built-in rear paddles as well – though it must be said that with the macro and combo support, these would never be allowed for tournament play.
Creator Digital Depth Inc. suggests that the controller will have 40 hours of battery life before requiring a recharge, so it's worth looking at – especially if you tend to play on the PlayStation 4. Like that system, the ALL has symmetrical analogue sticks, but one of its stretch goals is to allow for Xbox-styled sticks. Another stretch goal adds gyro and accelerometers, giving better PlayStation 4, Wii/U and Switch support.
It's on Kickstarter right now, with an expected shipping date of May next year. The Early Bird Wired one will set you back CAD 55 (R580), while the early wireless one will be CAD 70 (R740).
Last Updated: August 2, 2017