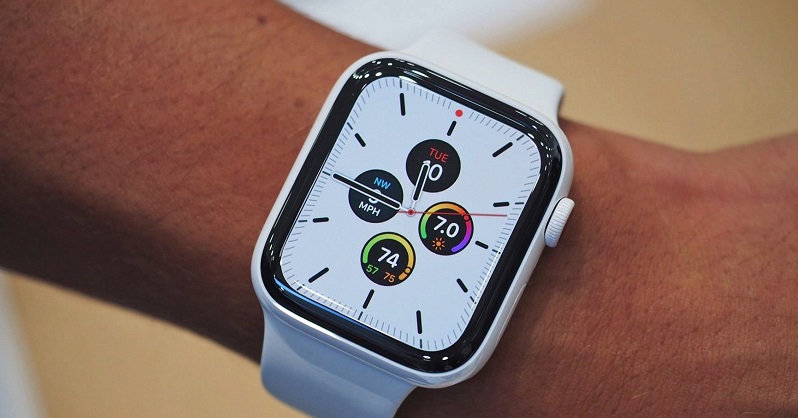 The iPhone might be the first thing that comes to mind when we think of Apple hardware, but their range of devices extends far beyond that with the Apple Watch also proving to be one of the most definitive and functional wearables on the market. Apple has now announced the details (via The Verge) for their 5th iteration of the popular smartwatch that much like their phones, isn't anything revolutionary, but does enough to ensure it will likely remain a dominant player in the market.
From a design perspective, the watch looks much like the previous version with perhaps its biggest feature being the always-on display option which allows you to see the time without needing to move your wrist. Something which pretty much every other device already offers, but a much-needed one anyway. What's impressive is that the Series 5 watch will still maintain the 18-hour battery life of the previous model thanks to new low-temperature polysilicon and oxide display and low-power display driver. 18-hour battery life may not be fantastic but considering the number of features and slim-factor of the watch, is more than enough for most people.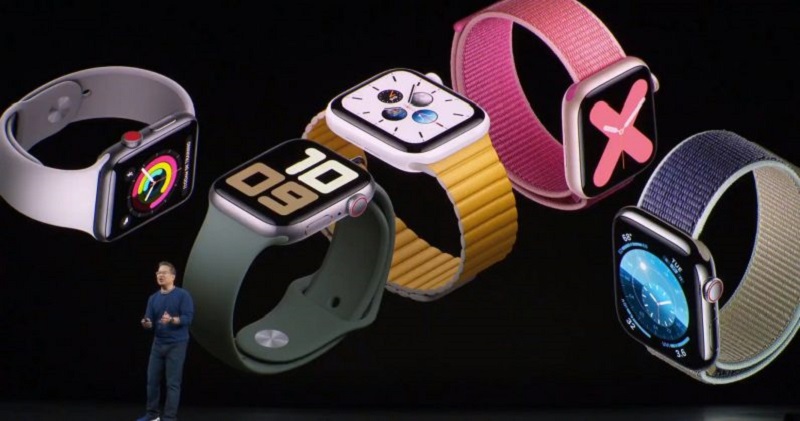 To cater for this new low-power display driver, Watchfaces and workouts have also been redesigned. The screen will now be in a low-brightness mode until you move your wrist, where it will switch to full brightness in a similar fashion to how the current model turns on when your wrist is moved. Other new features include a built-in compass and emergency calling for international countries. One thing Apple did not announce though is a first-party sleep tracking which was expected based on leaks and rumours. These were obviously either not true or something which Apple couldn't get quite right with the new model and could become to later iterations.
One of Apple Watch's main strengths is its eye-catching design which is only likely to get more striking as it will also be available in new recycled aluminium or titanium finishes to go along with the stainless steel and ceramic options from prior models. In fact, Apple has launched an entirely new design studio where you can mix and match a number of different casings and straps to ensure that people get the exact design and colours that they want. Making for a more personalised watch offering for individuals. Not as many options may be available locally, but its a nice way of ensuring that the watch you get matches your personal taste.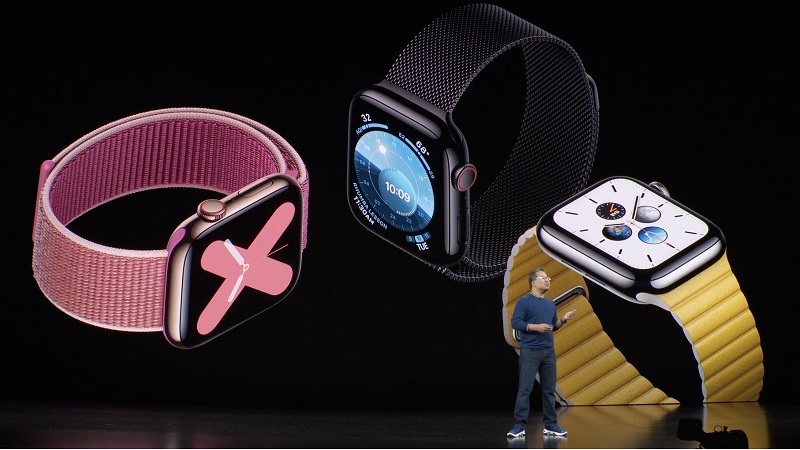 The Series 5 will be available in the US from September 20th where it will cost $399 for a GPS model and $499 for a cellular-connected version. The watches are expected to release a week or so later in SA, though pricing and model availability is yet to be confirmed.
Last Updated: September 11, 2019