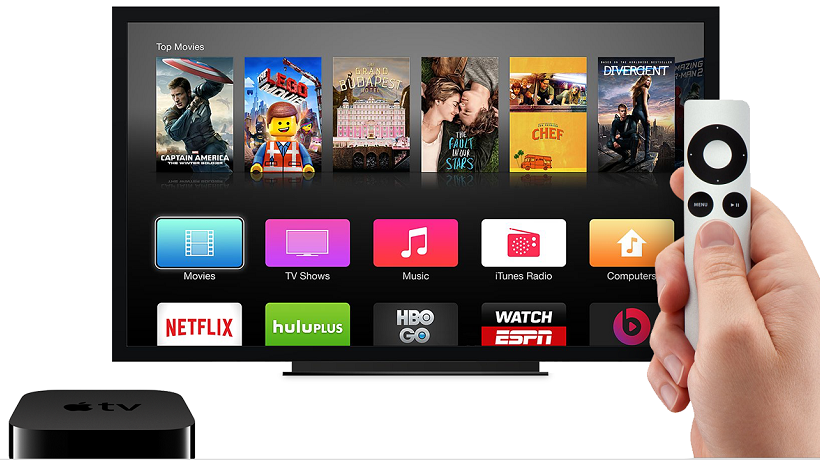 Apple is kicking off spring with their regular September special event, when they plan to unveil a brand new iPhone, a new professional iPad and (finally) a new Apple TV. The Apple TV specifically has been without  a decent upgrade for a while, making the black streaming box little more than its name implies. This year, however, Apple might be taking aim at a whole new (albeit already established) market.
According to The New York Times, Apple is preparing to let gaming take centre stage with the reveal of their new Apple TV. The top box, which is said to feature much faster hardware, a redesigned remote and a fresh new OS. It will apparently bring Apple mobile game dominance to TVs, in a similar fashion to the multiple (failed) Android micro consoles that have tried so desperately before them.
This, of course, is very different to the likes of an Xbox One or PS4, and Apple isn't suddenly trying to compete with either overnight. Instead, this move might just be another way to try to capitalise on the projected $30 billion revenue that games are expected to rack in for Apple in 2015 alone. A neat little add-on to a device that thousands of Apple users already own.
Aside from the revamped controller, Apple will also reportedly bake in functionality for Bluetooth connected game controllers, opening up more complex gaming possibilities on the Apple TV alone. Although it would take a few hundreds of thousand sales to convince developers to focus on this functionality exclusively, it does offer up an easy way to bring intuitive controls to otherwise touchscreen operated experiences.
Either way, we should know by tomorrow night exactly how Apple plans to approach this brand new Apple TV – and I personally I'm very excited to see something truly innovative.
Last Updated: September 8, 2015