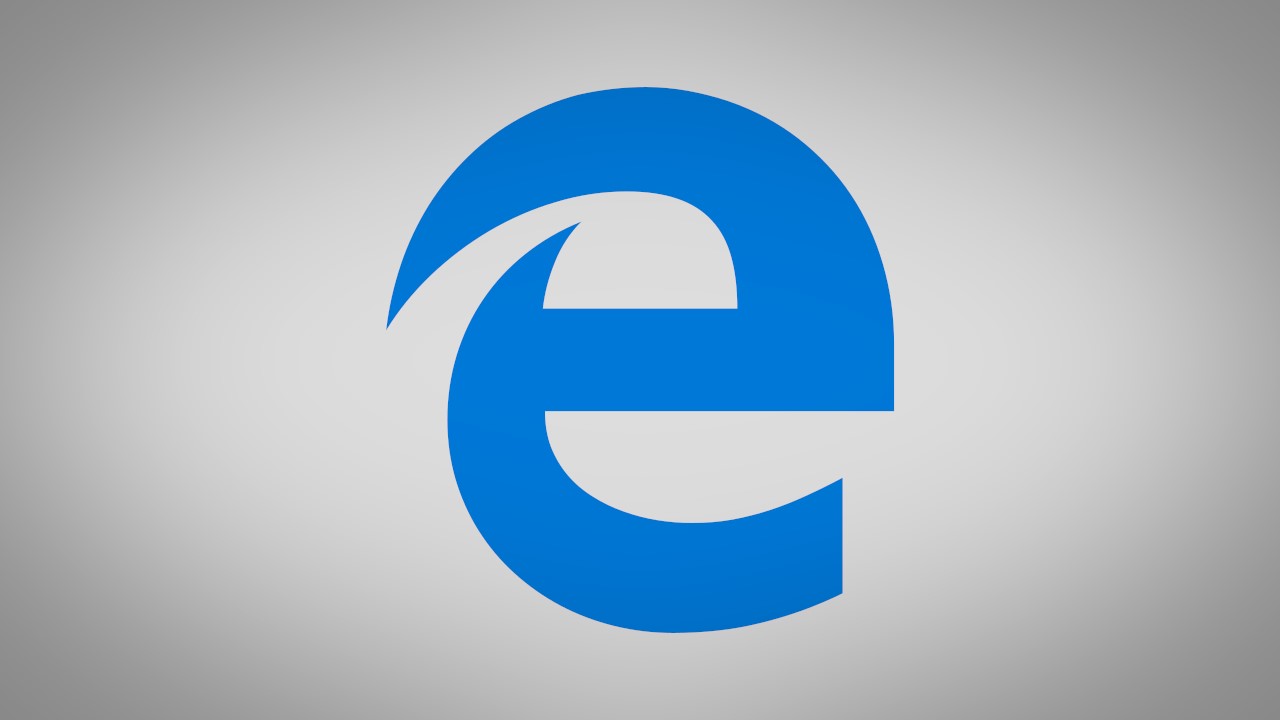 You may have heard recently that Microsoft was abandoning its in-house Edge browser alongside their EdgeHTML engine in favour of Google's Chromium browser. Shock and dismay was the order of the day when the announcement was made, and I'm still not pleased about it. Web standards don't count for much when a single company dominates the landscape and is able to manipulate it to their benefit. Still, the Chromium project does bring with it significant advantages for Microsoft moving forward, and thanks to a leak from a Chinese forum we're now able to preview the very early release of the Edge browser for the first time. And things are getting weird…
You can download Edge Preview via this link here, but do so at your own risk because it is pre-release software that does not come from Microsoft's official servers. Because the browser also does not set up its own auto-update service, you'll have to manually download and install new versions of the browser until Microsoft officially unveils the beta testing phase.
Pictured above is the current Edge browser that ships with Windows 10 1809. Microsoft developed it from scratch after abandoning Internet Explorer with the release of Windows 10, and it certainly has come a long way. Edge is currently the best browser bar none for consuming media, and it's the most power-efficient browser available on Windows to date.
The EdgeHTML engine borrows some of its DNA from the old Trident engine, but it is otherwise a grounds-up approach. It has allowed Microsoft to differentiate themselves in several key areas such as video acceleration (best in class), smooth scrolling (only Safari matches it), and how it renders text and images when used on Hi-DPI displays. If you click into the image, you'll see small differences in the icons for Edge and the Edge Insider Preview, with the newer browser having a slightly smaller and more aggressively styled logo.

Here's the new Edge. It's based on the Chromium open-source project from Google, which Microsoft is now a major contributor to. It looks nearly identical save for the lack of support for the Windows Glass UI decorations, but the project is still in its early stages and lacks several key features. Inking and the Share menu are missing, as Microsoft is still redeveloping those features for their new browser, and the address bar and menu still borrow heavily from Chrome's iconography and layout. Reading List is also missing, and the new browser does not plug into the Timeline API, so it can't share data to other devices using Timeline.

Edge Preview and Chromium start to draw apart in areas that Microsoft has put a lot of effort into. For starters, the New Tab page is completely redesigned. It features a Bing search bar with a Bing background, and a quick menu to switch between layouts. Inspirational just has the search and background along with top sites that are pinned or suggested to you, while Informational adds the MSN feed to the bottom of the page. Focused takes away all these elements and leaves you with the search bar and top/pinned sites. You can always scroll down with the mouse wheel to bring up the MSN feed.
There's also a currently unused grid of squares to the top-left of the Bing search bar (it's actually a flattened Windows logo), and this is most likely going to turn into a quick-menu for getting to related Microsoft services like Office.com, Onedrive, Outlook Online, and so on. This would also be the first sign of Microsoft rebranding Windows, so it's an important thing to note. With Windows 7 going out of support in 2020 and Microsoft needing an incentive for all those millions of customers not on Windows 10 already, a rebranded and reworked version would be needed to entice the holdouts.

The second interface you'll see often is the Downloads page. When a file is downloading in the background, the interface at the bottom of the browser window is identical. The Downloads menu has seen a complete rework from Chrome's. It now separates files according to type, and allows you to search through them as well. It's a rather neat quality of life update, and I wish Edge proper had gotten the same treatment.
The Settings page is another area that gets a rework, and it's drastically different from Chromium, Edge, or even Microsoft's own UI guidelines. You have a row of links to the left, and menus and options appear on the right. It's like they copied Mozilla's homework but changed it up enough to get more marks. The Profile tab has some welcome additions, making it easy to manage the data Microsoft stores in the browser that you can share with websites. However, given the separation of the Chromium project from Windows itself, we no longer have things like the language region pre-set, or hardware acceleration working for videos like it did before.

Speaking of hardware acceleration, it's just like the Chrome situation. Videos on YouTube will play using the VP9 codec, which lacks acceleration on my desktop GPU (RX Vega 64) and instead runs in software mode on the CPU. AVC1 is supported but you're limited to watching it on 480p video, at least on YouTube. Netflix tops out at 1080p support because Chromium/Chrome doesn't carry all the protected content features required to go to higher resolutions, so this version of Edge gets the same treatment. However, the AVC1 decoding on Edge Preview is better than Chrome's, and consumes fewer resources in some brief testing I've done when watching Netflix.

Wrapping things up for now, we also have experimental support for progressive web apps in Edge Preview. Currently Microsoft implements PWAs through porting web apps into the Microsoft Store automatically, and they run on the EdgeHTML engine. A previous version of Edge Preview also supported pinning web apps to the Start manu or Task bar, so this functionality should be enabled at launch.
If there is one neat thing about Edge Preview where it benefits from Chromium, it's the tweaks and hardware support you can get out of it. Visiting edge://flags gives you the same experimental features tab as in Chrome. edge://gpu gives you a printout of the supported GPU features.

edge://edge-urls/ likewise gives you a list of all the hidden pages you can view. Very neat.
But what isn't neat is the things we'll have to get used to. Edge and Firefox currently hold the crown for web rendering on Windows, and Chromium has always been weaker in how it renders text, images, and buttons. For a clearer illustration, the picture above shows Edge Preview, Edge, and Firefox all looking at the same website (make sure to click through to see the full-sized image). Chromium browsers will always render these buttons with fuzzy text, renders the rest of the text in a font that's different from Edge's browser, and doesn't look as tack-sharp and clean as Firefox. This does not bode well for Edge Preview's usefulness on Hi-DPI displays and on websites where the text is replaced with the internal Chromium font that doesn't support Windows' built-in font smoothing.
Microsoft Edge Preview is currently unavailable outside an invitation-only Insiders program, but will go into the Insiders Program later this year and should be ready to replace Edge as the default browser starting with Windows 10 19H2. Remember, you can download it via this link here, but do so at your own risk because it is pre-release software.
Also, one very last thing to note: Microsoft would normally be expected to remove all references to Linux operation systems in their Edge Preview release. There are multiple references to Linux support in the edge://flags menu, which may indicate that Microsoft would be willing and able to port Edge on to compatible Linux distros.
Last Updated: March 27, 2019