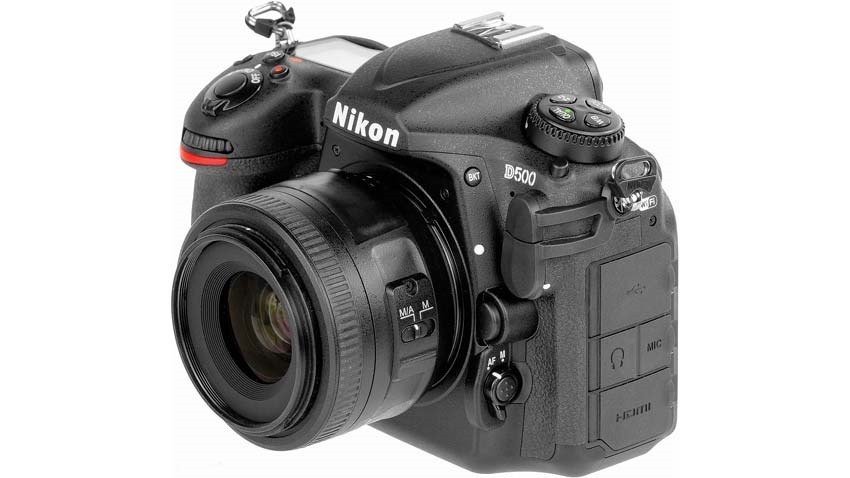 We're living in age where having access to filmmaking equipment isn't a fantasy reserved for a fortunate few. At any given moment, you have a device in your hands which can shoot video that people would have killed for as recently as ten years ago. The days of camcorders with finite tape and 35mm film are pretty much over.
What if you wanted to take things a step further though? What if you wanted to future-proof your cinematic exploits with video that gives 1920x1080p resolutions a 4K middle finger? Good news for you then: You're already living in the future. 4K video recording is something that's now available to the masses, as we enter an age where our recordings are getting sharper, better and brighter.
Which device to buy though? Which machine will preserve my random cat videos at the best possible resolution for all eternity? We've gathered a list of ten devices across a wide variety of hardware eco-spheres below. Spoiler alert: They're all pricy, but well worth having a look at.
For the DSLR enthusiasts
Nikon D500
A new Nikon may be on the way that offers double the 4s and Ks, but don't discount the Nikon D500 just yet. A rugged beast that has unheard of ISO values, it's the feature-rich ecosystem of this camera that makes it worth considering. Able to shoot 4K UHD video at frame-rates of 30, 25 and 24, the Nikon D500 is an expensive beast that does at least offer plenty of bang for your buck.
Canon EOS 5D Mark IV
If there's a Nikon in the wild, you can bet that a Canon is not far behind. Canon's D series of cameras really got the ball rolling for a market where entire films could be shot with a DSLR, evolving each and every year to provide new features and technology to take advantage of that niche. Bridging the gap between photographers and cinematographers, the 5D Mark IV is a heavyweight in the 4K 30FPS arena.
A Dual Pixel CMOS and staggeringly good autofocus makes for an attractive device for any skill level, as Canon's biggest flagships are built to last with hardware that's usually ahead of the curve.
Panasonic Lumix GH5
Every time I hear of Panasonic, I'm amazed to hear that they're still a sizable titan in the market. The Lumix GH5 might be a perfect example of this, a camera which devotes its entire chip to shooting in 4K and then produces one hell of an end result. One of the bigger heavy-hitters on this list, the GH5 offers 4K at a bitrate of 150Mbps and at 60p.
With enough hardware inside of it to make it a contender for years to come, you'd think that Panasonic would be off to an early lunch with the GH5. Not so, because the real treat with this camera is that constant firmware updates have fine-tuned it even further. A feature that Panasonic doesn't intend to let up on just yet. It's a pricy beast, but one that feels worth the investment when you factor in 5 Axis Sensor Stabilisation and that stunning Venus Engine Image Processor as well.
Sony Alpha A6500
Sony's alpha range of cameras have been indie favourites lately, with the likes of the A6000, A6300 and A7S II earning rave reviews. The A6500 might be my favourite out of the lot, as this beauty provides 6K video that is then downsized to 4K. With a bitrate of 100MBPS, that results in a beautiful video that really benefits from the lightning-quick 425-phase-detect-point focusing system and Sony's trademark image stabilisation software. Worth keeping an eye out for if you ever spot one on the market.
Fuji X-T2
From death's door and back to the spotlight, Fujifilm is once again making waves. The X-T2 was a sign of a company on a mission, providing a camera that provided more technical options to pros and up to 10 minutes of 4K video recording before the chipset needed to take a break. Shooting in a UHD format to provide the crispest visuals, the X-T2 may have the hardware that is friendly to anyone of any skill level, but it's a juggernaut in the hands of any pro who knows how to fiddle with the doznes of options present inside of it.
Sony Cyber-shot RX100 V
For the 4K enthusiast on a budget, what's available? You might want to cast your gaze hither, where the Sony Cyber-shot RX100 V entices fans with its portable capability that shares some hardware DNA with the incredible RX10 III. 4K recording at 30FPS, consumers can even throw in some zebra patterning and focus peaking for extra effect.
The caveat here, is that this is a pure snapshot camera. No inputs for jacks or touchscreen controls, but still a device that takes advantage of Sony's autofocus and exposure technology. A budget device in your pocket, according to your significant other, but also a not too shabby descriptor for the RX100 V.
For the extreme scene
GoPro Hero 5 Black
To this day, I still get mocked for my EXTREME decision to attempt to film serious content with a GoPro camera. You know what? No regrets. GoPro's cameras cater to a different clientelle, the people who want to show off their hectic outdoor lifestyle while remaining secure in the knowledge that their pricy gear can take a knocking and still keep kicking.
The current cream of the GoPro crop might be the sum total of that adventurous joi de vive. It's a brand name that can produce crystal clear 4K footage without needing to oversaturate the colours of the world around you. Now packing an absurdly decent image stabilisation and still able to be used underwater, the GoPro Hero 5 Black is still an extreme sports king even in the face of stiff competition lately.
For the professional
Blackmagic Design URSA Mini 4.6K Digital Cinema Camera
Is a lack of money not a problem for your bloated bank account? Then here's an option for anyone wanting to go big. Dedicated to 4K shooting, Blackmagic's latest behemoth is 4K recording at 65fps with the best colour and clarity possible thanks to a Super-35mm CMOS sensor. It's the MacGuyver of high-end recording devices, easily outfitted with a variety of lenses and offering what scientists refer to as all the options you'd ever need for a day out on set. Just make certain that you invest in a decent lighting rig to go with this bank-burner.
For the people on a budget
Samsung S7
The Jack of all trades and a master at most of them. The Samsung S7 may have been superseded by this year's Infinity-display packing S8, but it's still one hell of a smartphone that packs plenty of punch. Easily delivering 4K video at 30 frames per second, the S7 has amazing dynamic range and superior image stabilisation thanks to the snappiest of Snapdragon 820 chipsets. All of this, at a thoroughly meaty 48 mbps.
Even better, you can pick up a S7 at a relatively decent price on contract or once-off, now that the S8 is in fashion. Point is, Samsung's workhorse flagship of 2016 still has plenty of gas in the tank.
LG V20
While the V20's 4K video may fall slightly short of the lofty goal set by the Samsung S7, it's still a phone worth paying attention to. The recent LG G6 may have the better camera when the numbers are stacked against one another, but the V20 still feels like a solid contender thanks to a focus on it being geared towards creators. The wide-angle lens is handy, the video is sharp enough and best of all is the amount of audio hardware packed into the V20 that makes it an all-rounder.
Not bad for a phone that might be replaced soon by the upcoming V30.
iPhone 6S
The Iphone 7 may be Apples hottest attempt to remind you that 3.5mm jacks are so 2016, but it's a phone which still doesn't manage to really embody the spirit of Apple. The iPhone 6S is that phone, even a few years after launch. Stylish and making the best use of frequent updates with hardware that was designed to stand the test of time/iPhone 8 reveal, it's an astonishing device that was better than dedicated cameras worth several times its asking price in 2015 and it still is.
The most dynamic of ranges and a powerhouse with the right app, it's the camera that I still use for events albeit in the form of my iPad Pro 9.7. And those are results that I can easily provide evidence and adoration of. And that's our list! Feel free to drop a few more suggestions below, while I go make mad stacks of cash filming 4K macro shots of the pimple that I'm about to pop for YouTube.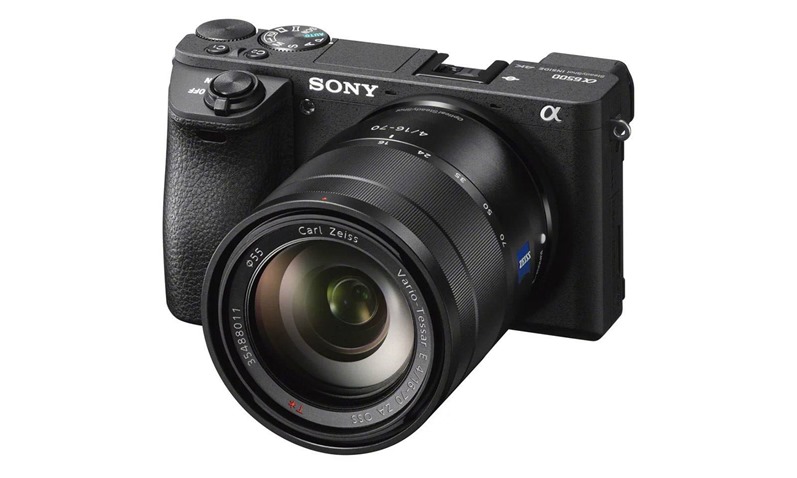 Last Updated: August 7, 2017