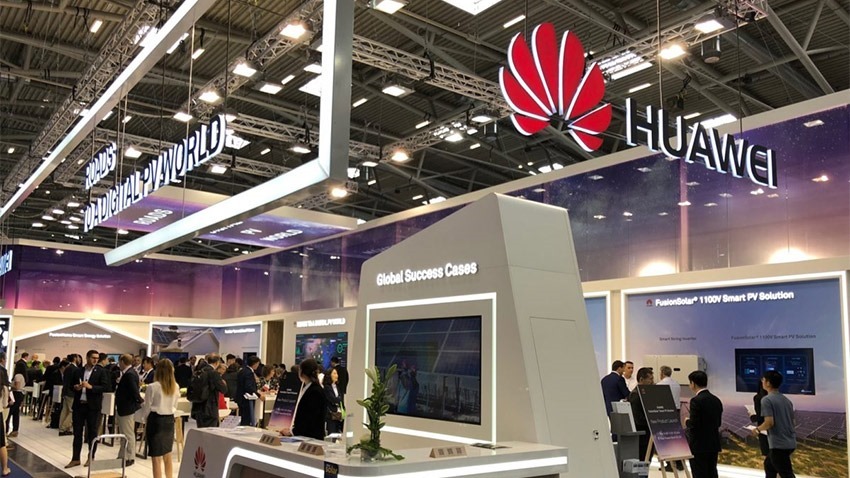 Huawei is the second biggest mobile phone maker on the planet right now. Thanks to a big push in emerging markets like India and South Africa, the Chinese company has eclipsed Apple when it comes to dollar sales globally. The company now has its eyes set on Samsung and the number one spot.
That it's managed to even become the number two mobile manufacturer is a feat, considering that the company is not allowed to sell its devices in the US, one of the world's largest markets. The US government won't allow Huawei or ZTE devices to be sold in the country, citing alleged ties to the Chinese government. The US believes that Huawei and other Chinese equipment makers are using tech to spy on the US and its citizens.
Huawei, of course, does more than just phones. They manufacture and develop a broad range of communications equipment – and none of that stuff is allowed to be sold in the US either.
According to the Wall Street Journal, American officials have now urged their telecommunication counterparts in Germany, Italy and Japan to drop Huawei equipment for future tech, like 5G networks. The US is apparently also looking at increasing financial aid to countries that move away from Chinese-made equipment.
"We engage with countries around the world about our concerns regarding cyberthreats in telecommunications infrastructure," a U.S. official said. "As they're looking to move to 5G, we remind them of those concerns. There are additional complexities to 5G networks that make them more vulnerable to cyberattacks."
One big hurdle for America here is that Huawei is one of, if not the leading purveyor of 5G equipment.
"There is only one true 5G supplier right now, and that is Huawei," said Neil McRae, chief network architect for large British carrier BT Group PLC. "The others need to catch up."
Last Updated: November 26, 2018