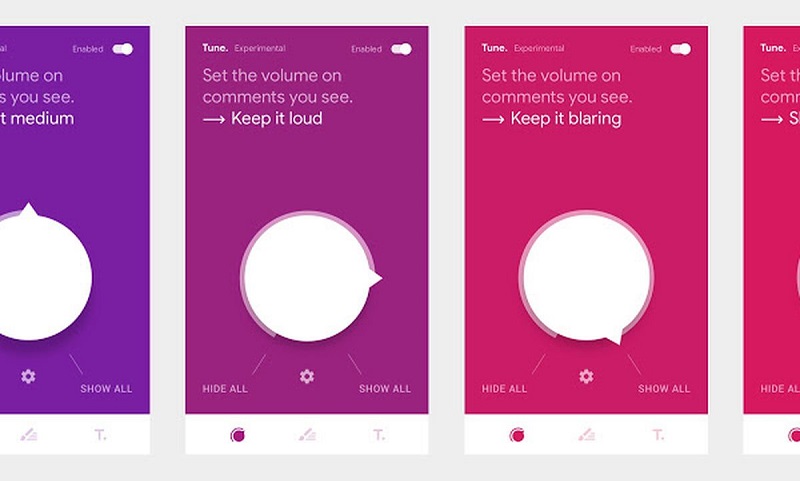 I love the internet. Considering that my job, most of my entertainment and this article exist on the internet though, this should hardly be a surprise. What I don't like is the sometimes toxic nature of internet users. While it's easy to avoid people that treat me badly in real-life, the internet often puts you front and centre in conversation with them and this is why I often trend to not engage much on comment platforms.
However, if you want to be able to browse and comment on the internet in complete freedom without the fear of someone insulting your mother, than it appears an answer may be here for you. Alphabet (holding company of Google) incubator Jigsaw has just released an experimental Chrome extension that's meant to make our online browsing experience a little bit nicer by freeing it of toxic comments. The extension, called Tune, allows you to set varying levels of polite or aggressive comments that you would to see, including a "Zen mode" that turns off comments entirely, while "volume levels" ranging from "quiet" to "blaring" let through different amounts of toxicity (like attacks, insults, profanity, etc.)
The open-source extension uses machine learning to determine how likely a comment is to be perceived as toxic. It uses Perspective, an API created in 2017 by Jigsaw and Google's Counter Abuse Technology team, and it's currently used by news organizations including The New York Times and The Guardian to experiment with online moderation.
Tune is still a work in progress and as such, may still not identify every toxic comment on the internet, especially in South Africa where they often tend to be made in mother dialects and not necessarily English. Still, it's a good idea and with machine learning only growing in effectiveness, it's likely that it will soon become incredibly effective at filtering out levels of profanity and toxicity on the internet. Great for parents who want to shield their kids from that kind of vitriol while surfing the internet and bad for the rest of us as it means Critical Hit will probably get blocked in its entirety.
Last Updated: March 15, 2019