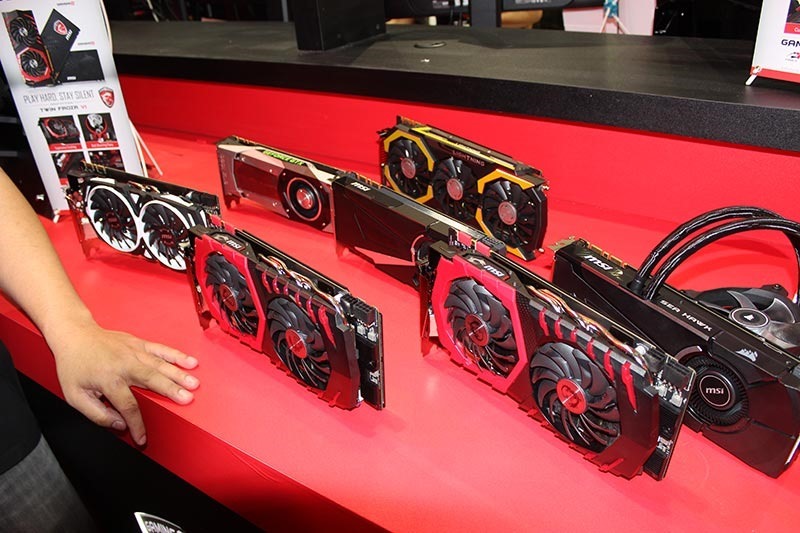 Yesterday at Computex I got to see every single one of MSI's new graphics cards…all just sitting there in a desk,
That includes the new water-cooled Seahawk 1080 that Alessandro told you about, along with the TwinFrozr-cooled Gamer G8 That I spoke about a little about. On hand was also a sample of their other cards – like their Aero, which is based heavily on Nvidia's Founder's Edition.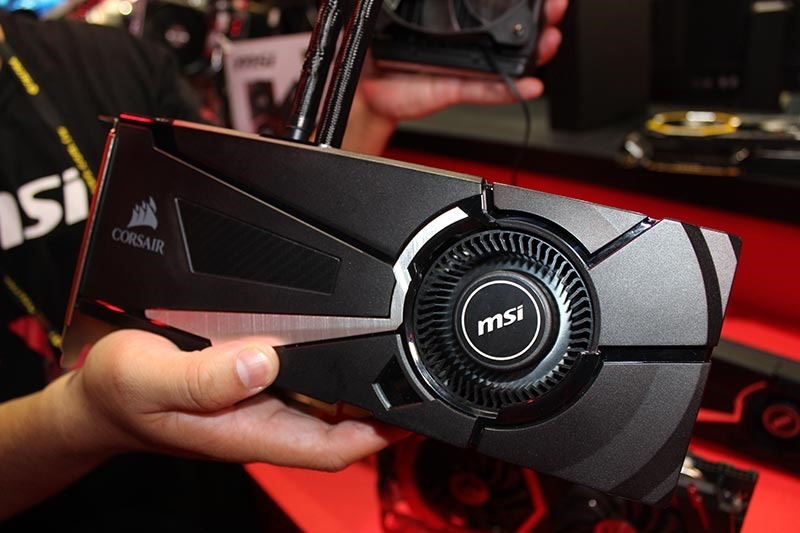 There was also a Lightning Edition card sitting along the lot, which has caused a bit of confusion. As many of you will know, the Lightning Edition of MSI's cards are usually pretty damned powerful, and pretty damned expensive; overlocked from the outset, and and as MSI puts it, "engineered to perfection."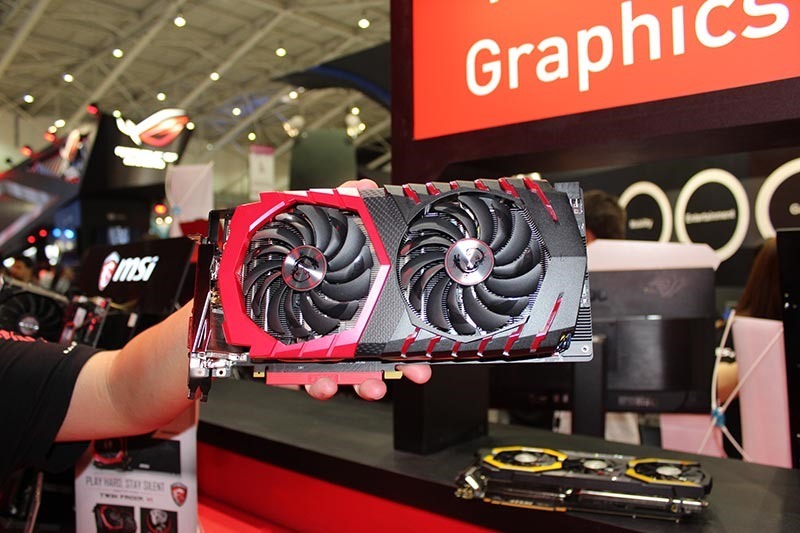 It was odd to see, as just the day before I'd asked MSI about the possibility of a Lightning Edition of the 1080, and was told that there was nothing planned as yet, as they're waiting on Nvidia (ostensibly to release a more powerful, TI version of the card.) Their most powerful enthusiast grade card then, is the overclocked Z version of their red-and-black Gamer Edition.
So then why was there a Lightning card on the table? I asked – and it turns out that it was a regular old 980 ti, sitting there as a way to point out that it's become redundant. So no, there's no Lightning Edition of the 1080…yet. But right now, you don't need one.
Last Updated: June 1, 2016