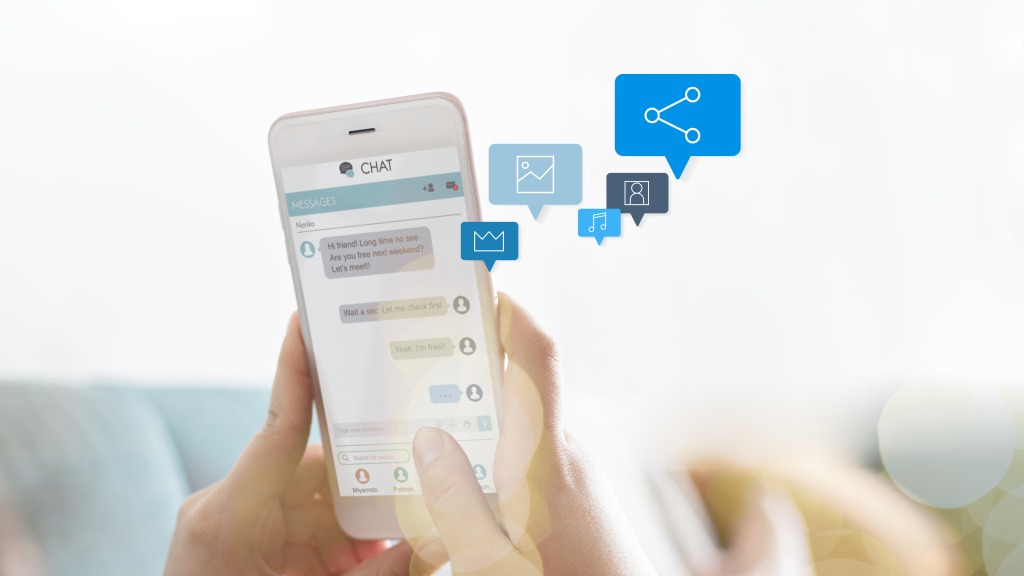 Virtual assistants are emerging tools for businesses to automate processes and increase efficiency. They make it easier for people to manage their time more efficiently without the burden of learning a new skill set and scheduling meetings to keep their calendars organized.
Organizations are finding that they must begin integrating new tech trends into everyday business practices to help them keep up with the flood of information and boost their productivity. So let's see the top nine virtual assistants to empower your business.
1. Hoory AI-Powered Assistant
Hoory is an AI-based virtual assistant that can significantly improve a business's customer service experience, data collection, advanced analytics, tracking, and more. You will find more information on Hoory.com. In essence, the VA can answer frequently asked questions, provide real-time support, and offer personalized product recommendations based on customer data and behavior.
With advanced natural language processing capabilities, Hoory can understand customer inquiries and provide relevant answers, improving customer satisfaction.
It can also collect valuable customer data and provide advanced analytics on customer behavior, enabling businesses to make data-driven decisions. Businesses can use the data to optimize supply chain management, forecast demand, and identify potential areas for improvement.
2. IBM Watson Customer Engagement
Watson is IBM's AI-based cognitive technology that can be applied to many business operations, from marketing to customer service.
It is a suite of software tools designed to help businesses engage with their customers more effectively. The suite includes marketing, commerce, and customer service applications, which all use artificial intelligence (AI) and machine learning (ML) to analyze customer data and provide personalized experiences.
The software collects customer data from multiple sources, such as social media, email, and website interactions. Businesses can thus identify patterns and preferences, which can be used to deliver targeted marketing messages, product recommendations, and personalized customer service.
In addition, IBM Watson Customer Engagement includes tools for managing customer interactions across multiple channels, such as email, chat, and social media, allowing businesses to provide a seamless customer experience regardless of the channel the customer uses.
Overall, IBM Watson Customer Engagement helps businesses build stronger customer relationships by providing personalized experiences tailored to their needs and preferences.
3. ZoomInfo Chatbot
ZoomInfo's Chatbot allows businesses to automate customer service and sales.
The chatbot can be customized to reflect a company's brand and integrated with other software tools, such as customer relationship management (CRM) and marketing automation platforms. This allows businesses to capture and analyze customer data, such as contact information and website behavior, to inform future marketing and sales efforts.
The ZoomInfo Chatbot is ideal for businesses that want to improve customer satisfaction ratings. In addition, it is an excellent option for companies that want to automate their call centers or enable agents to handle routine tasks.
4. Intercom
This customer engagement platform offers many virtual assistant features, such as responding to verbal and written product-related questions, scheduled meetings, follow-up emails, and non-voice reminders.
Intercom also allows businesses to create automated responses to customer support inquiries based on an agent's responder's response. Intercom's Agent Assist function uses context to understand the meaning and intent behind customer support requests and automates the reaction.
Intercom's Chatbot is ideal for small businesses that want to automate their customer service process and take advantage of Intercom's artificial intelligence.
5. SAP Conversational AI
Businesses can use SAP Conversational AI to monitor conversations related to the company's brand on various social media platforms or chat apps and then respond with automated messages. SAP Conversational AI can also be used to engage in simple and structured conversations, such as receiving feedback about a product.
This assistant can customize and automate customer interactions by learning from their opinions, comments, and feedback. SAP Conversational AI is an excellent option for businesses looking for a simple solution in response to customer questions or comments. Overall, it enables companies to boost productivity by allowing agents to automate some tasks.
6. Five9
This is an intelligent virtual assistant that can automate customer support activities. Five9's intelligent agents allow the business to provide customers personalized and customized support by automatically responding to verbal and written questions. In addition, five9's agents have natural dialogue skills and can engage in conversations in a natural, conversational, and empathetic way. The business can also schedule customer meetings or communicate via email, text, or social media.
7. Exceed.ai by Genesys
Genesys Exceed.ai can respond to text messages and emails. In addition, Exceed.ai's Knowledge Boutique allows agents to improve their knowledge and skills by creating customized learning paths based on customer needs, product features, and preferences. Exceed.ai also uses natural language understanding to provide automated responses based on conversations and can be used to communicate with customers in a variety of ways.
The artificial intelligence software also comes with an intelligent customer support feature that can be utilized to enhance the customer experience. As a result, exceed is an ideal solution for small businesses that want to reduce customer churn by providing personalized interactions in response to customers' questions or concerns, says Hubspot.
8. Vision.ai
Vision's virtual agent enables businesses to automate customer support by leveraging natural language processing, generation, and machine learning. In addition, the company can use Vision's intelligent agents to engage customers more personally by responding in a conversational, natural, and empathetic way.
Artificial intelligence also enables businesses to conduct surveys and provide customers with more information about their products or services. Vision's AI-powered virtual assistant is ideal for companies that want to automate their customer support process and utilize natural language processing, natural language generation, and machine learning.
9. Demodesk
Demodesk's virtual assistant enables businesses to meet with customers, send emails and manage exceptions. Demodesk's system is ideal for companies that want to automate their customer support process by providing customers with personalized responses and engaging them more personally.
This virtual assistant is an excellent solution for small businesses that want to provide customers with the ability to schedule meetings and manage exceptions. With Demodesk's artificial intelligence, the company can also automate its customer support process by enabling a virtual assistant to respond to emails and conduct web searches.
The Bottom Line
Virtual assistants allow businesses to automate customer support processes, improve customer satisfaction ratings and increase productivity and efficiency. For example, companies can use virtual assistants to respond to customer inquiries and questions, schedule meetings, conduct surveys, manage exceptions and even automate social media posts. In addition, a virtual assistant allows businesses to overcome the challenges associated with scaling up their customer service operations.
Last Updated: February 22, 2023