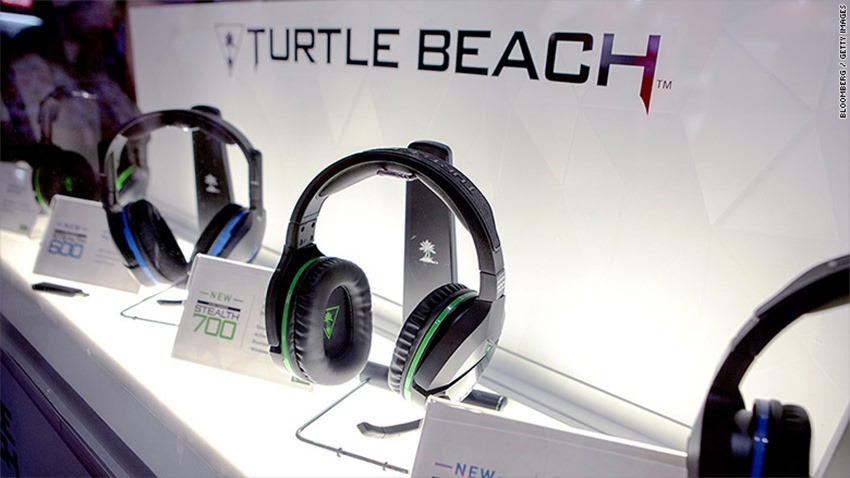 The success of Fortnite (and to a lesser extent, PUBG) has definitely had a huge impact on the video game industry. While those games are undoubtedly bringing more people into gaming thanks to the mainstream appeal and attention, they're mostly still sticking to one or two games. Many people barely buy games anymore, sticking to the good free-to-play ones like Fortnite and Warframe, and the ones that get doled out monthly by services like PlayStation Plus, Xbox Games with Gold and EA's Origin Access.
While the increase in gamers hasn't meant a substantial increase in game sales, it's had the opposite effect on the sale of accessories and peripherals. As we've told you before, Turtle Beach has credited Fortnite and PUBG with increased sales of headsets. Now, their latest financials show just how much of an increase.
They've seen a whopping 218% year-on-year increase to net revenue the second quarter. Net revenue for Q2 now sits at a healthy $60.8 million, up from last year's $19.1 million. It sees the company with a net income of $6.3 million year-on-year, after a loss in the previous comparable quarter of $7.1 million.
"Our growth continues to be driven by a healthy console gaming headset market and our market share gains," said Turtle Beach CEO Juergen Stark. "The successes of Fortnite and PlayerUnknown's Battlegrounds, and their innovative battle royale format, has driven new gamers into the market at significantly higher headset attach rates than we have experienced in the past. In addition, our better-than-expected execution in keeping up with consumer demand for our products allowed us to exceed our expectations."
Anecdotally, I've heard that local sales of headsets has picked up substantially as well, for the very same reason. I know that my own kids play nothing but Fortnite and Warframe, and that's what their friends are playing too. Maybe, maybe if they start growing bored of those games – or have their interest piqued enough – they'll move on to other games, giving the industry a giant shot in the arm.
Last Updated: August 7, 2018