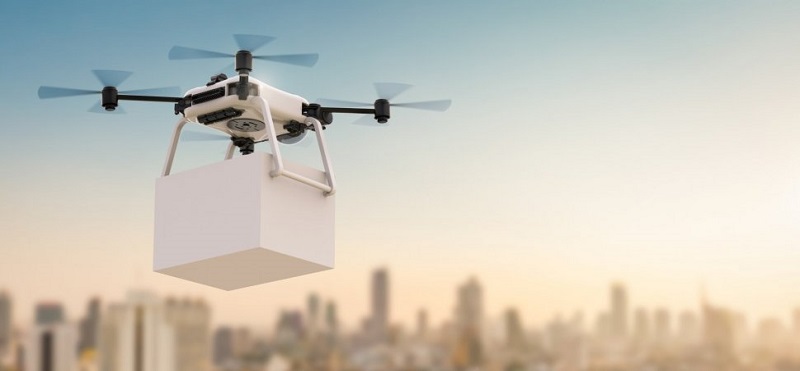 How many drones are enough? Well, if you're in the US and you happen to be UPS, the sky is quite literally the limit as the company has announced that it has received government approval to operate a "drone airline." The ruling, which applies to UPS's drone delivery subsidiary, UPS Flight Forward, essentially means that the company is allowed to fly as many drones as it wants, let its drones fly beyond a pilot's visual line of sight, carry cargo that weighs more than 25 kilograms and fly at night.
It's not all that simple for the company though, as although it gives the company a lot of freedom in how they handle their drone service, it will also mean that they will need to be regulated in the same way that regular airline companies are and so it could even see every drone having to be registered with the FAA (Federal Aviation Administration). This license though still requires the drones to be piloted and at present, it is not clear how these things will work with AI piloted drones in the future.
The company is the first such company to meet what is known as the Part 135 Standard certification though it is believed that Amazon Air and Uber Eats are also working towards the same thing that could eventually see the US airspace open up considerably to delivery drones flying around the skies. Alphabet's Wing has reportedly also received a part 135 certificate, but this only applies to one employee and not the company as a whole.
I'd be interested to see exactly how quick it takes for incidents to happen and for the government to cut down on some of these provisions, though it is perhaps a clear indication of where our future is heading with regards to drones and a precursor to what other companies could be rolling out in the near future as well.
Last Updated: October 2, 2019