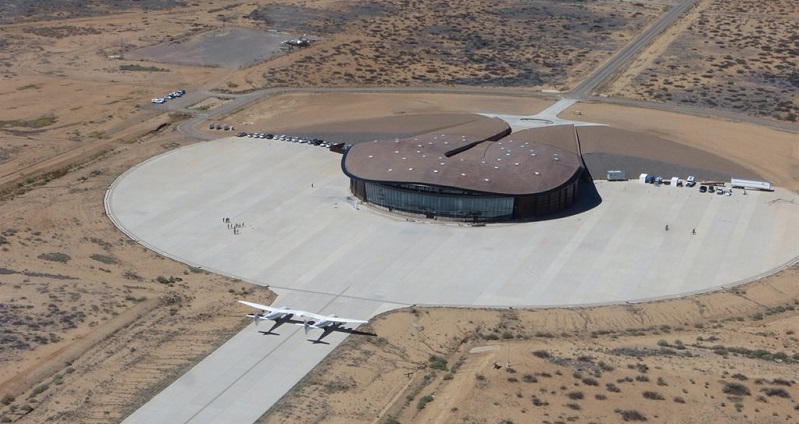 If I was spending R3 million on a flight, I would expect to be treated like royalty. Nope, scrap that, I would need to be royalty and expect a crown, personal servants, gold-plated toilet seats and royal waves headed in my direction. Not to mention food to die for.
Virgin Galactic has unveiled their plans for their visitor lounge area (as detailed by Business Insider) where people who are forking out $250 000 (about R3.5 million) for trips into space are expected to bide their time while waiting for their galactic pursuits. The new Gateway to Space forms part of their Spaceport in New Mexico and is apparently fully operational even if commercial flights to space are not. Perhaps eager travellers are that patient and willing to wait that long for a flight.
The centre consists of two floors. The first floor is called Gaia – the Greek name for Mother Earth – and "serves as the social hub of the building, where everyone is part of the Virgin Galactic family. Future Astronauts will share breakfast with spaceship pilots, grab coffee with rocket engineers and pass the time of day with the team from Mission Control," according to Virgin Galactic. The Gaia area will include a barista island The Gaia area includes a Barista Island with an Italian marble bar that Virgin Atlantic said: "will help to foster that sense of camaraderie and the determination to deliver each Future Astronauts' personal mission." The second floor, Cirrus, represents "light, air and flight" and contains operational spaces like mission control.

I'll be honest and say that based on those pics, I'm not impressed. If I was spending that amount of money on a flight, I would expect the facilities area to represent that sort of quality. It does appear though that Virgin Galactic is looking to cater to not just budding future astronauts but also the general public and create a tourist attraction for the area as well.
Virgin claims that over 600 tickets to space have already been purchased for inaugural flights from early 2020, though it's not clear if the company will even hit that target at this point. At the rate earth is going, I might be considering this for the future. Though I want a one-way ticket where I stay in space instead.  
Last Updated: August 19, 2019