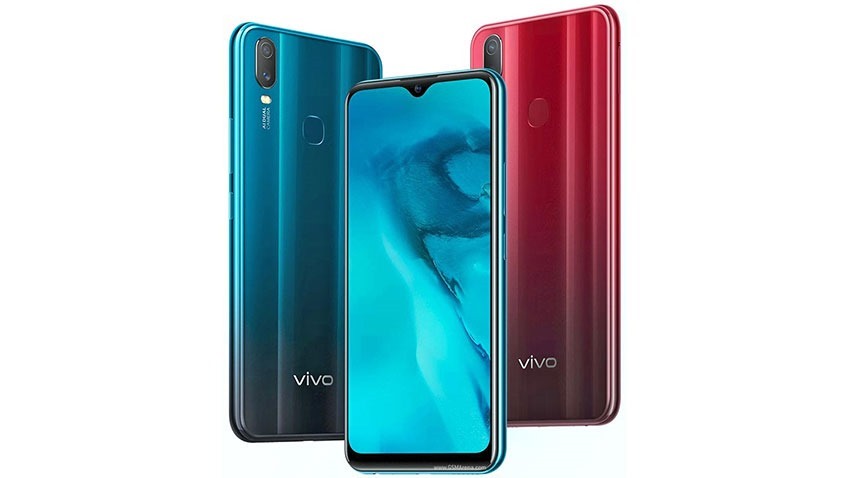 Chinese smartphone manufacturer Vivo announced its entry into the South African market. Already a key player in the Chinese and Indian markets, Vivo Mobile has its eye on the budget sector–and will have two phones available that offer decent specs at affordable prices.
Those phones are Vivo's new Y11 and Y91C smartphones, which will be available in the country from tomorrow. The Y11 is a R2699 phone that sports dual AI cameras, a Snapdragon 439 chip, 3GB of RAM and 32 GB of storage. It has a 6.35-inch 1,544 x 720 IPS LCD and runs on Android 9. That's not bad for that price.
The Y91C is even cheaper, but switches out Qualcomm chips for MediaTek ones. With its 6.22-inch 1,520 x 720 IPS LCD, and MediaTek Helio P22 processor, it only has 2GB of RAM along with its 32GB of storage. It is only R1899 though.
The both pack in decent batteries, with the Y11 sporting a hefty 5,000mAh, and the Y91C with 4,030mAh. They're obviously not aimed at the sort of folks who buy flagships every two years, but those looking for decent entry level devices have a better selection to choose from.
"We are very excited to be bringing this technology to South Africa," says Hawa Hyath,  Vivo Mobile South Africa marketing director. "VIVO is a hugely successful global brand that is known for its innovation and style. With global R&D centres, VIVO is consistently refining their offering to bring consumers the very best phone offering – in our pursuit of perfection we always aim to address user pain points thereby continuing to innovate and provide best user value."

"By launching ahead of the holiday season we are also giving consumers the choice to use the phones' superlative cameras to capture holiday moments," said Hyath.
While the Y11 runs on Android 9, the Y91C is still running on Oreo 8.1. Both phones are skinned with Vivo's own Funtouch, which isn't nearly as fun as it sounds. They're available from 7 December, and will be supported by a local repair centre.
The company also says it'll have its more premium 5G-capable devices available around June, with an estimated retail price approaching R10 000. Unlike Huawei, they're not affected by the trade war issue preventing the other Chinese mobile giant from gaining access to Android.
Last Updated: December 6, 2019