True story: I dig to doodle. To me, there's nothing more cathartic than pumping out a few sketches, whether they be for funsies or for even more professional adventures. These days however, if you want to avoid the mess of splattered oil paints on your desk and the pungent aroma of linseed oil that your brushes are currently resting so that you can clean them, then digital is the way to go.
The options for making the switch ain't bad either! While you can pick up an el cheapo tablet that connects to your PC and instantly registers what your stylus scribbles up on your monitor, there is a disconnect of sorts between not seeing your hands at work and shifting your gaze away. The best drawing tablets around then?
The ones that pack a screen into the device itself. Thing is, this hardware isn't exactly cheap. The best entry-level gear might be Apple's iPad Pros, but the industry favourite always leans towards Wacom's Cintiq line of art tablets. They're pricey though, easily running up a tab of around a $1000 and upwards for their professional-level gear.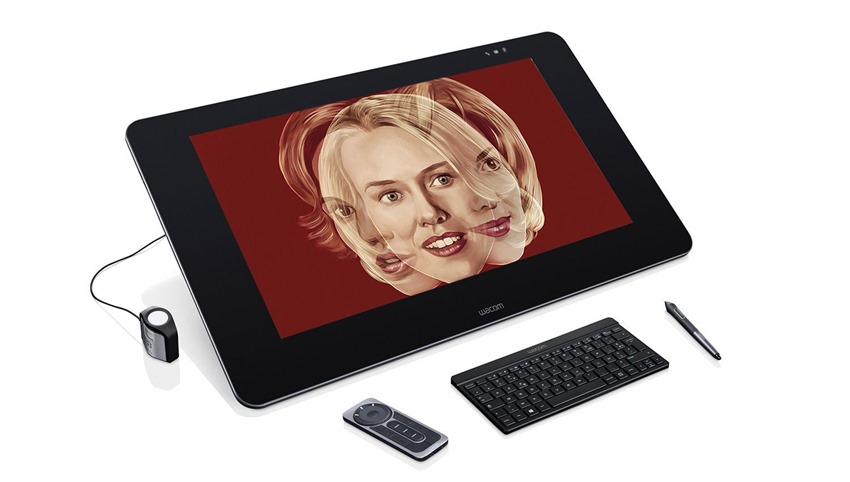 Wacom's latest drawing tablets, aren't straying too far from that price range. But sweet Jack Kirby, the hardware is impressive. Officially debuting at CES 2018, the latest Cintiq Pros come in two massive flavours: A 32-inch tablet that'll cost you $3300 and a 24 incher that roll back your bank account to the tune of $2000.
Both tablets pack in edge-to-edge 4K displays, pack in one billion colours and support for the Pro Pen 2 Stylus. Much like a spending spree for monster trucks, bigger usually is better when it comes to drawing tablets. Don't get me wrong, you can still do plenty with a screen that's under 10 inches in size, but having all of that digital real estate to flex your skill on? It's a dream machine.
Still, if you're looking to get stuck into digital art, give Apple's Ipad Pro and the Apple Pencil a bash. Those are fantastic devices for hobbyists, that also benefit from being able to have more than one dedicated function built into them.
Last Updated: January 10, 2018