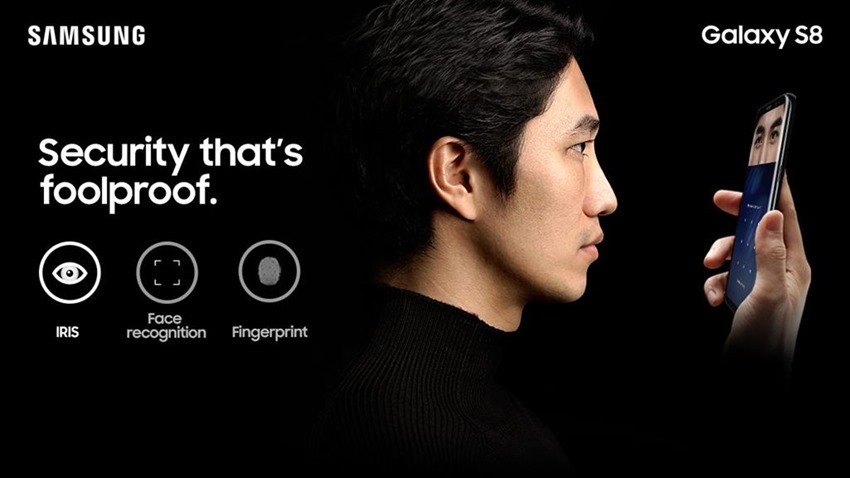 Samsung's Galaxy S8 and its bigger brother the S8+ are undeniably great devices. I've never been especially enamoured with Samsung's Galaxy range, but the sleek and sexy S7 Edge, and now its inevitable evolution as the S8 may just sway me.
Yesterday, we had a look at the phone's specifications and features, including the new digital assistant in Bixby, and the more intriguing pseudo computer functionality afforded by DeX, the nifty dock that'll house the phone.
We also took a brief look at its new security features – like its relocated fingerprint scanner, its Iris scanner and its face recognition. The latter one is what's in focus here, as it seems that it's easily bypassed. A video has surfaced showing how the Galaxy S8's facial recognition can be fooled using nothing more than a photograph. Take a look:
Of course, this shouldn't be too surprising. When facial recognition was first introduced on Android phones, it was demonstrated that it could be bypassed in much the same way. People hoped, however, that Samsung had managed to improve on the feature. It doesn't look like they have, though it could just be down to the software being in an early, unreleased state – and maybe, just maybe it'll be fixed before the device goes on sale on April 21. There are other reports suggesting that the same trick didn't work in other situations, so it may also come down to the angle of the photo.
That said, the S8 does have many other security features that you might want to use instead:
Iris recognition – The iris recognition feature uses the unique characteristics of your irises, such as their shape and pattern, to strengthen the security of your device. You can use your iris data to quickly unlock your screen, verify your Samsung account, and sign into webpages and more.
Fingerprint recognition – A built-in capacitive sensor reads your fingerprint when you touch it from any direction. Use your fingerprint to unlock your smartphone and pay with Samsung Pay.
Secure Folder – Protect your private content and apps in Secure Folder. Photos, memos, and apps in Secure Folder cannot by accessed by others. You can also keep your private content and apps secure by hiding Secure Folder when the device is unlocked.
Samsung Pass – Register your IDs and passwords for websites to Samsung Pass and verify your identity securely via your biometric data, rather than entering your login information.
z35W7z4v9z8w
Last Updated: March 31, 2017