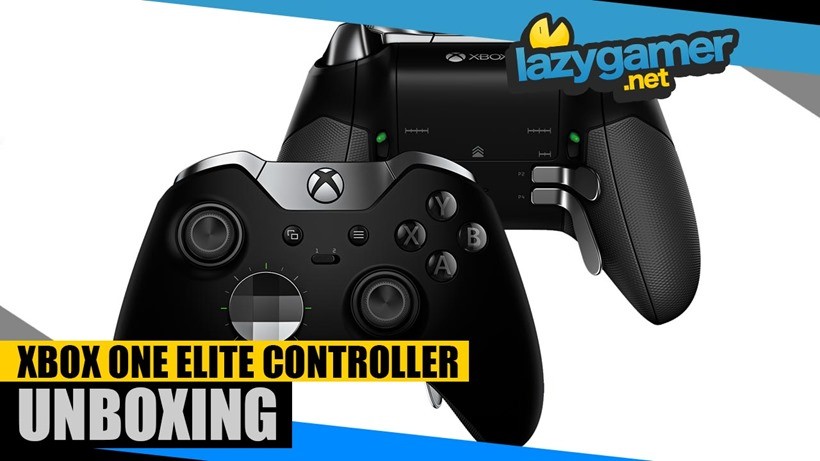 Back at Gamescom I had the chance to mess around with the Xbox One Elite Controller for the first time. First announced at E3, the controller was Microsoft's in-house solution to the likes of Scuf, a professional gamepad that would attract equally professional players, or just those that spent hours and hours with their console. In Germany, I fell in love with it after a brief play session. Now, I have one to put through its paces for a little longer
The Xbox One Elite Controller is out only next year locally (after what seems to be a slight delay), but a few have managed to make their way on to local shores a little early. Naturally we managed to steal one for ourselves, and plan to deeply analyse the premium controller over the next few days with a variety of games. But if you're still unsure why the Elite is such a big deal this unboxing might make thing a little clearer.
My favourite part about the Elite Controller so far is just how modular it is. Pieces such as the thumbsticks, D-Pad and paddles at the back are all locked into place magnetically, making them secure when in use but also extremely easy to remove and replace. The other outstanding feature is the trigger pins, which shorten the travel time of each trigger individually to increase shooting speeds in first-person shooter and the like.
What's even more impressive is just how easy it is to switch back and forth between full trigger presses and half – something the Scuf controller couldn't do without dismantling the entire thing.
There's still a lot more to the Elite though, and the Xbox One app that allows you to remap it entirely still needs to be thoroughly tested before we lay down a verdict. Expect that sometime early next week.
Last Updated: November 13, 2015