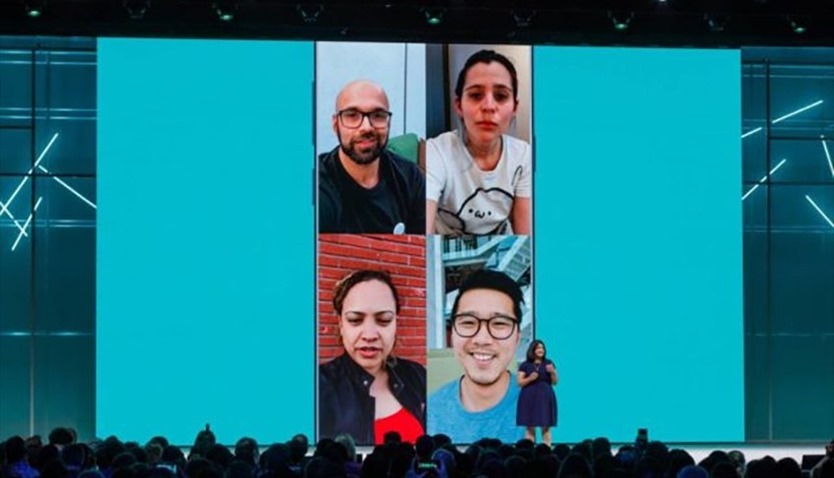 WhatsApp has become the most ubiquitous instant messaging service in much of the world. Sure, that excludes China, where people favour WeChat. People in the US tend to use Messenger, and people stuck in the past still use BBM.
For a while, WhatsApp has offered both voice and video calling, allowing those with data to annoy their service providers by using over-the-top services instead of regular calls. Now, WhatsApp will include features to annoy everyone else.
As revealed at Facebook's annual F8 event, the Facebook-owned messaging service will soon feature group video calling.
"Voice and video calling are very popular on WhatsApp, and we're excited to share that group calling will be coming in the months ahead," Facebook's Mubarik Imam said, adding that "Stickers are also coming to WhatsApp soon."
Stickers, for those of you over the age of thirty, are effectively bigger, often animated, and more annoying Emojis. In most apps that have them, they're free, with paid purchases for extra ones – which may be how Facebook plans on monetising the service. That all said, Facebook's Messenger already supports them and those are all free, so perhaps they'll remain free.
While I'm sure kids and teenagers will love both new additions, they're the sort of things that would make me throw my phone into the bin, because I'm a curmudgeon. I don't even truck with voice notes, let along video calls. Video calls with more than one person? Well, that sounds like my own personal hell.
Last Updated: May 2, 2018