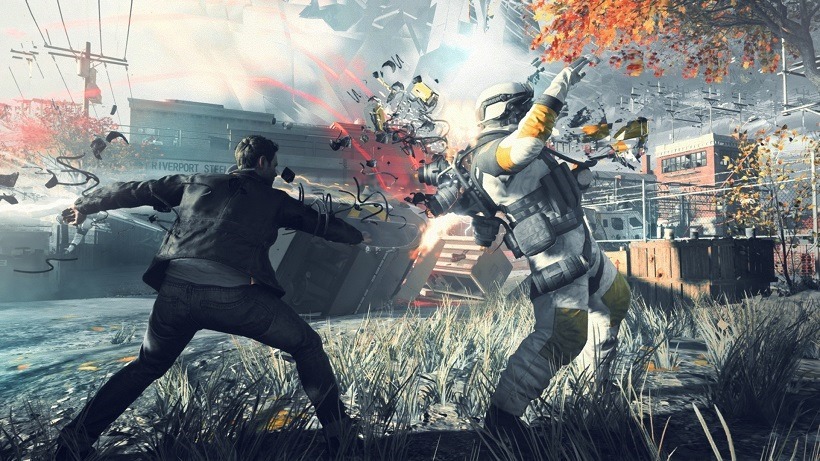 Microsoft is putting their best effort into launch their own platform for PC gaming, with Windows 10 and the Windows Store offering a perfect chance to push some of their new exclusives. Games like the upcoming Quantum Break will be sold exclusively on PC via the Windows Store, but the previously released Rise of the Tomb Raider seems to paint a picture of caution. Launching on Steam too (since it isn't an exclusive), there are some glaring differences between the two versions – none of which are good news for Microsoft.
First and foremost, the format. Steam either downloads a game in an .exe or .msi format, while the Windows Store goes for something entirely different. Since games are actually meant to be Windows 10 App, any title purchased from the store is downloaded as an "Universal Windows Platform" app, which is itself a separate format. And that's where the problems start to crop up.
Considering Windows 10 works with apps differently to executables, games are subjected to some strict rules. For starters, all games run in borderless window instead of fullscreen which has an impact of graphical utilisation. All games run with V-Sync forcibly enabled to keep the title running as smooth as possible. And all games seem to disable any Crossfire or SLI support (although Microsoft has rebuked that it has nothing to do with the Windows Store format).
@darkhand12345 SLI and Crossfire work, games just need to support it just as always. We will fix vsync.

— Mike Ybarra (@XboxQwik) 28 February 2016

This is on top of several other smaller limitations, such as the disabling of any overlays (FRAPS and the like) as well as the blocking of any and all mods. In short, games hosted on the Windows Store are looking more like console games than PC ones, with access to some of the most basic functionality being restricted. And since there's no viable way to air this all to Microsoft, unhappy customers are hilariously using Steam forums to ask questions and, get this, even receive answers back regarding the Windows Store format.
It's a scary picture for the future of the Windows Store as a platform, and an early blow to Microsoft's plans to unify Xbox One and PC. Although Xbox's Phil Spencer says they're nothing more than teething issues, and that teams are already working on fixes.
@BigMouthGamer We know lists like this include features PC gamers want to see from us, we appreciate the feedback and have plans to improve
— Phil Spencer (@XboxP3) 26 February 2016
It just seems the way the Windows Store and Universal Apps work isn't geared towards the type of functionality that gamers are used to, so Phil may be right. But considering how much Microsoft has wanted to keep things in their control in the past, it's an issue with monitoring closely over the next few months.
Last Updated: March 1, 2016